It's officially April, which means it's NFL Draft month. That also means Mock Draft SZN is in peak form, and the prognosticators are narrowing down their predictions for who the Panthers will pick at No. 7.
Let's take a look at this week's projections.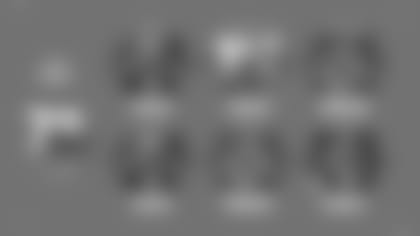 The usual suspects are front and center, with Clemson linebacker Isaiah Simmons and Auburn defensive tackle Derrick Brown leading the pack as the favorite mocks to Carolina. In most cases, prognosticators have the Panthers picking Brown if Simmons is already off the board, but Dan Kadar's mock at SB Nation has Carolina passing on Simmons in favor of Brown.
But there are a few other twists keeping things fresh this week. Once again, Jeff Okudah seems to be a dark horse pick for the Panthers. The cornerback out of Ohio State has consistently appeared on draft boards over the past months, but has never separated himself as a consensus pick for Carolina.
Joe Marino from The Draft Network got a little more creative. In his mock, the Panthers trade the No. 7 pick to the Patriots in exchange for the 23rd and 87th selections this year, plus New England's first- and third-round picks in 2021. At No. 23, the Panthers then draft linebacker Kenneth Murray out of Oklahoma to help solidify the run defense.