This is my favorite time of the year!
The time spent with family reflecting on the year, the parties, the holiday decor, and of course, THE GIFTS! So, while shopping for my family this year, I decided to keep the list going and make some gift guides for the Panthers fans in your life. Whether it's your significant other, sibling, child, parents or co-worker, I've got you covered with these lists!
Enjoy the lists and share what you get!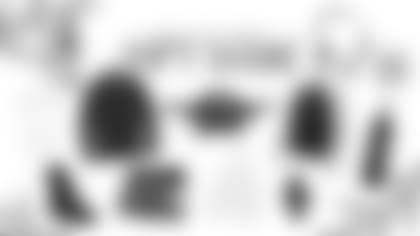 Beanie – Everyone loves beanies. Bad hair day? Really cold? Want to look like Greg Olsen? Wear a beanie! The Panthers Pro Shop has a lot of options. I found some for everyone in my family (and myself).
Combat Boots – The combat boot is so in style this season! I love these from Sam Edelman because they're not too chunky and have the studded details! I would love to have these in my wardrobe.
Watch – A watch takes any outfit to the next level. I love the all-black look because it's an elevated look on a classic, but the gold and two-tones are timeless. I have yet to think of an outfit this wouldn't go with!
Sneakers – The athleisure trend is here and not going anywhere! Nike has so many great sneakers for men and women. Also, practical gifts are always great so even a good new pair running shoes will be a big hit!
Pro Shop EA Jacket – Erin Andrews started her own clothing line and WE THANK HER. I love this bomber jacket. Perfect for the fashionista on gameday.
Pro Shop Fleece Hoodie – No one can ever have enough comfy clothes. Ever. I love this fleece hoodie with the subtle "Panthers" across the front. The perfect gift for the lady in your life who keeps things simple and wears leggings more than jeans.
1/4 Zip Sweater – If it's good enough for Christian McCaffrey, it's good enough for me! I'm such a fan of the quarter-zip look.
Grooming Gift Set – No, dude, your 5-in-1 soap is not good enough. Help your man out and give him the gift that in turn will make your life better!
Wine Tumbler – It's a non-breakable wine glass. Need I say more? No, but I will. This is perfect for tailgates, poolside, or any activity that requires a nice beverage. The one I've linked is a YETI, so you know it's great quality!
Beverages – Did you know Panthers wine and New Belgium Beer can be delivered to your house? Well, it can! This is an easy one. Who doesn't love beverages at your door??
Portable Grill – Upgrade the tailgate grill. This is an easy win as far as gifts are concerned! The one linked here is one of the highest rated on Lowes.com, but they have options to fit any budget.
Headphones – Electronics are always great gifts! These Bose headphones are able to stand the test of time, and they would be a great gift for years to come for the man in your life.
Bluetooth Speaker – Everyone needs a Bluetooth speaker, and Bose is the best! My suggestion is gifting this to a friend who makes the best playlist and then deeming them responsible for the tailgate soundtrack.
Wreath – Finding a good looking, artificial wreath is tough! Good news: Lowes has plenty of them. This might not seem like a traditional gift, but I was given a great artificial wreath two years ago and it has consistently been my year-round favorite decor.
Panthers Tickets – Christmas comes early this year! Take your loved one to a Panthers game this December! If you buy tickets for a game in December, you'll also get free admission to the Backyard Bash at the Atrium Dome. Enjoy all you can eat wings, burgers, and brats along with a cash bar, live entertainment and appearances by Panthers Legends all before going to the game. I'm bringing my family on December 15th!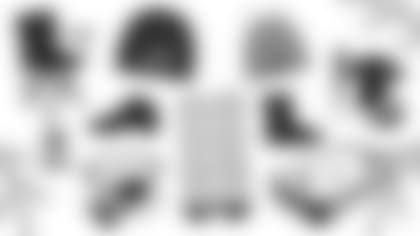 For Kids
Spikeball – This is the hottest game right now! You'll be the cool friend, aunt, parent, or whatever you are if you show up on Christmas with this.
UGG Boots – This is a selfish add because I don't think there is anything cuter than mini UGG boots (except maybe the mini Jordans I also have on this list)
Jordans – Teach them early that Jordans are the way to go. This black and white, retro pair will go with everything without getting too dirty
Beanies – I picked three options here for different ages/gender
Socks – Yes, socks. Don't ask me, but having cool socks earns you street cred in middle and high school. CMC is about as cool as it gets.
Panthers Kids Club Membership/Little Purrs – This is your kid's chance to get even closer to the Panthers Organization. They'll get perks including their very own bag to bring to games and some Panthers swag. Can't beat this experience for just $25.
Uniform – Some of the best memories I have with my dad growing up was dressing up like a football player in the backyard and playing catch. The Pro Shop has both a football player and a cheer uniform!
Camping Chair – My niece absolutely LOVES her camping chair. She can carry it, set it up, and sit with the adults or big kids.
Tabletop Air Hockey – Don't lie, you want this. Buy this "for the kids" and have some fun of your own! Tabletop games are always a good idea!
NFL Collectables – Remember when Pokémon Cards were all the rage? That trend hasn't gone anywhere. Only, it's grown to include the NFL! Panini has an entire library of trading cards if you know a kid who's big into cards and collecting.
I can't wait to see what you choose to get your loved ones. Leave a comment below or send me a tweet! Happy Holidays, everyone!