CHARLOTTE – Last Sunday in New Orleans was an emotional day for the Kalil family.
Ryan said goodbye to football, the game he's played since he was 8 years old. His younger brother Matt was there to see the last of Ryan's 145 career starts, and since signing with the Panthers last March, he's been able to see the unique impact Ryan has made on this franchise up close.
"It's good seeing the love everyone has for him. Everyone appreciates him for what he's done (here), but I've had that my whole life," Matt said in the visitors' locker room at the Superdome. "He's led the way for me and been a great example my whole life.
"He went out the right away."
Ryan was able to walk away a winner after Carolina claimed a 33-14 victory over the Saints, and it made for a terrific sendoff. Matt just wishes he could have been out there on the field with his brother one last time.
Matt didn't play a single game in 2018 after being placed on injured reserve with a right knee injury just prior to the start of his seventh NFL season. Ryan was limited to just six games in 2017 due to a lingering neck injury.
"Obviously we would have liked to have played together this year – that's what I'm a little upset about," Matt said. "We had four games (together) last year, so that was fun."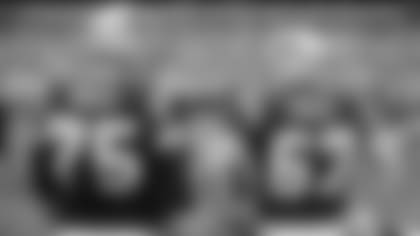 Kalil rehabbed his knee throughout the season with the hopes of returning to the lineup, but it never got to that point.
"Just wasn't ready. Didn't pan out like I wanted it to," Kalil said. "If I was ready to play I would have been out there. That obviously never happened.
"I'm looking to go into the offseason healthy and give it another go."
Kalil, who signed a five-year deal in 2017, is under contract through 2021 and he wants to contribute for Carolina. The former top-five pick started all 16 games at left tackle in his first year with the team but knows nothing is guaranteed after missing an entire season.
"If they don't bring me back they don't bring me back," Kalil said. "I'm focused on getting healthy and training."