The Panthers and Falcons each went 7-9 this year, but by virtue of Atlanta's season sweep of Carolina, the final standings in the NFC South look like this: 1) Saints, 2) Falcons, 3) Panthers, 4) Buccaneers.
That's meaningful because it fills in the final pieces of next year's opponents puzzle.
Carolina was already scheduled to play a full slate of games against the NFC West, the AFC South and, of course, the NFC South. That left two open spots – a home game against the same-place finisher from the NFC East and a visit to the same-place finisher from the NFC North. 
If the Panthers had finished second, they would have welcomed the Eagles and traveled to Minnesota. Instead, here's what their third-place schedule looks like: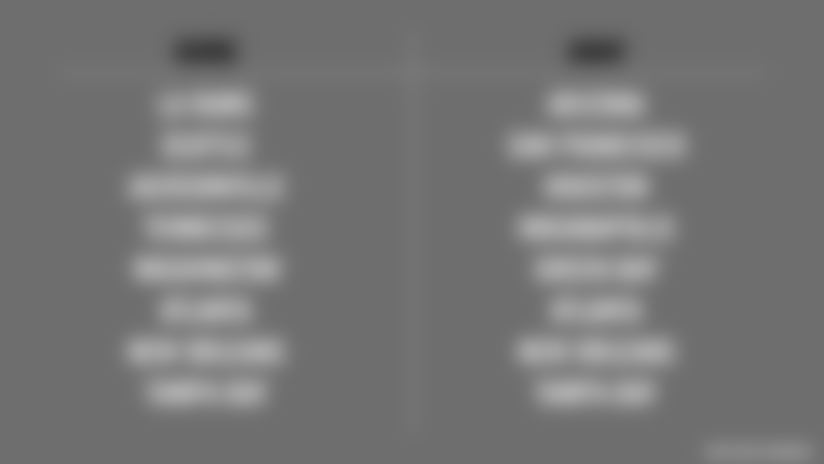 Here are some additional notes on Carolina's 2019 opponents:
The combined 2018 record of the opponents for Carolina's 16 games is 128-127-1, a .500 winning percentage.
Carolina will play six games against teams that made the playoffs in 2018, including three games against the No. 1 and 2 seeds in the NFC (Los Angeles Rams and New Orleans, twice).
Since divisional realignment in 2002, the Panthers have posted a record of 21-11 versus NFC West opponents, including an 11-5 record at home and 10-6 on the road.
Carolina is slated to play all of the AFC South teams for the fifth time in team history. Since being named head coach in 2011, Ron Rivera has posted a 7-1 record against these teams, including a 4-0 record on the road.
The Titans remain the only NFL team that the Panthers have not won a game against at home.
The Panthers will face off with Seattle in what will be the 10th meeting between the franchises since 2010, including two postseason games. Outside of the NFC South, Carolina has matched up with Seattle more than any other team in that period. 
Carolina will travel to Green Bay for the sixth time in franchise history. In the last five matchups, Carolina leads the series with a 3-2 record.
Carolina and Washington will face off for the ninth time since the 2002 divisional realignment. In that period, the Panthers lead the series with a 6-2 record.
The Panthers have played the Texans fewer than any other team in the NFL. The all-time series is tied 2-2.
A year after traveling the fewest miles in franchise history, Carolina will only play three road games in the eastern time zone with three in the central time zone (New Orleans, Green Bay, Houston), one in the mountain time zone (Arizona) and one in the pacific time zone (San Francisco).