This week, the Panthers are launching a new podcast, INSPIHER, presented by Atrium Health and hosted by team reporter Kristen Balboni.
Beginning this Thursday, a new episode from this series will be available every week featuring prominent women in the greater Charlotte community who have made transformative impacts in their lines of work and community organizations. Hear their stories, find out what motivates them and how they've dealt with challenges and adversity.
The first four guests are slated to be (in order of episode release):
Claire Stokes (Carolina Panthers, Football Operations)
Dr. Allison Bell (Atrium Health Women's Care - Charlotte OB/GYN)
DaShawn Brown (WSOC Anchor)
Bess Carter (Fitness/lifestyle blogger)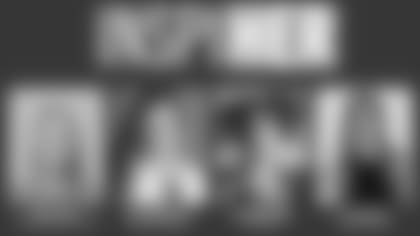 The podcast will be posted to Panthers.com and the Panthers app, as well as on Apple Podcasts and Spotify.
Atrium Health and the Panthers are also excited to offer fans an opportunity to sign up for more information and win weekly gift cards from Fanatics for great Panthers gear. Click here for more information.