Read the first volume of submissions below.
--------------------------------------------------------------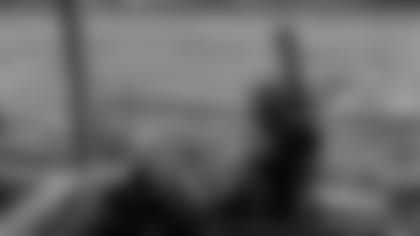 Dragan G.
Newport News, Va.
My name is Dragan. I go by Gru since it's easier to pronounce. I'm a firefighter/paramedic in Newport News, Va. I grew up in Jamestown/High Point, N.C. and have been a Panthers fan since I was 10 years old. My Keep Pounding story begins with my son. Nikola, is 4 years old. Like most dads, I've always envisioned my son playing sports and cheering for the same teams that I cheer for.
That all changed when Nikola was 6 months old. We were told that Nikola had Krabbe Disease, a terminal brain illness (learn more at www.huntershope.org). We were told that Nikola would soon lose his vision, hearing, the ability to swallow and smile and all motor function. We were told that Nikola would not make it to his second birthday. My sweet, happy, smiling baby was slowly dying. It was and still is the worst possible nightmare a parent can go through.
Right before Nikola lost the ability to smile, we were watching ESPN during the summer of 2018. There was a short segment on the Carolina Panthers and with me having football withdrawals, I shouted KEEP POUNDING. Nikola then let out a big, big laugh. I shouted KEEP POUNDING once more and Nikola continued to smile and laugh. It worked every time. I still have videos of this awesome memory.
But this is not our whole Keep Pounding story.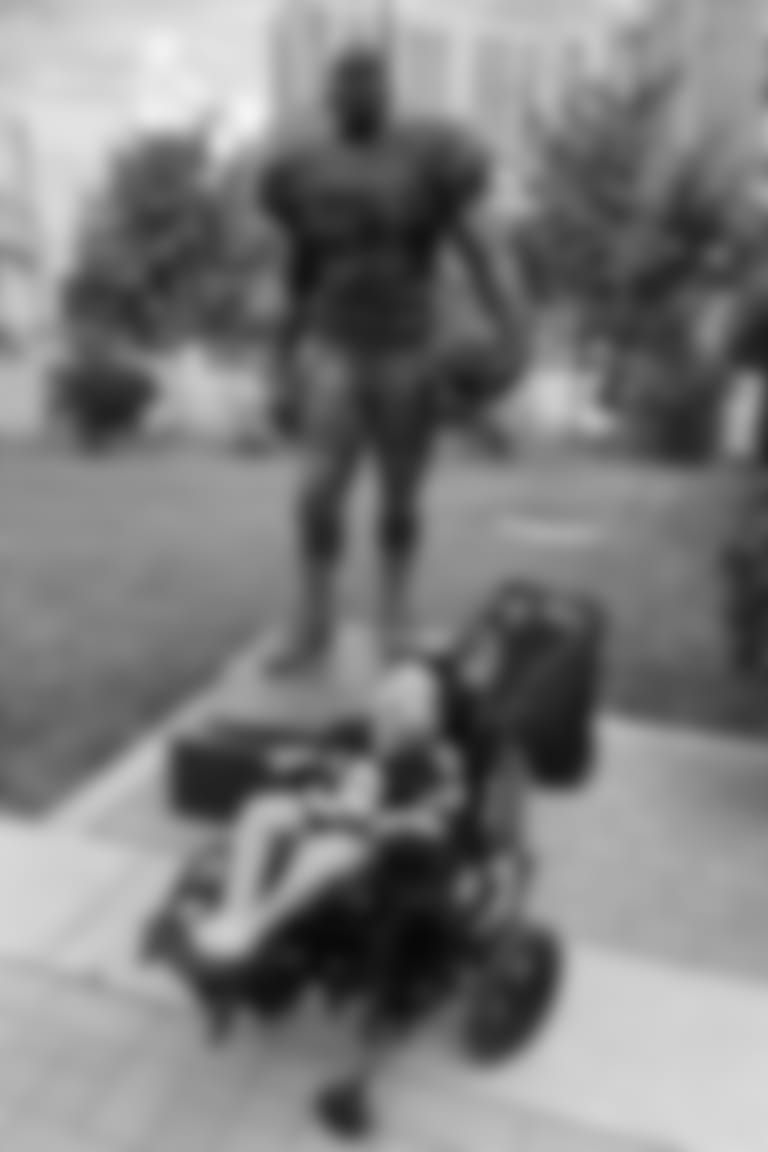 Nikola has defied everything that some doctors have told us. Yes, he does not have the ability to swallow, smile, move or the ability to see anymore. Yet, Nikola keeps fighting. He turned 4 years old on March 15 of this year. The continued doctors visits, treatments, therapies, countless medications and everything else that he endures, day in and day out — he just simply KEEPS POUNDING. Nikola has inspired countless people around the world and will continue to inspire many more with his resilience.
So far, Nikola has attended two home games at Bank of America Stadium. The first game he had the VIP treatment, thanks to a generous group (The Quinn Madeleine Foundation) which helps fulfill wishes to small children with serious illness. Nikola's second game was last September and thanks to an amazing person, Meagan Pillar, Nikola had an amazing time and was even able to go on the field the day before the game and also got to meet Mr. Tepper and Mrs. Tepper on game day! What a day that was!
To our family, KEEP POUNDING is more than a saying or slogan. It is our life.
--------------------------------------------------------------
First of all, I have been a fan from the beginning. I was at the first ever Panthers game at the Georgia Dome in Atlanta. I watched as quarterback Frank Reich came up just short of winning that first game. I was then at two more games that first season — against the Jets and the Cardinals, both at Clemson. Yes, you got it, I was there when Sam Mills intercepted Bubby Brister's shovel pass and took it in for the pick-six and the first ever Panthers victory. I also watched on TV when Sam stuffed Ironhead Heyward for a fourth-down stop and separated Ironhead's shoulder even though he had about 50 pounds on Sam. But my appreciation for Sam Mills goes far beyond that precious victory and huge hit.
When Sam passed away, I was 32 years old and didn't truly understand the loss beyond his place as the greatest Panther of all time. I was emotional because we lost an amazing leader for our team and our community. The first time I was in Bank of America Stadium and heard the crowd chanting "Keep Pounding!" from one side to the other, I was overwhelmed and shed tears. But even then, his impact was only beginning.
In 2015, though I have never used tobacco and was a runner at the peak of health, I was diagnosed with throat cancer. I didn't know it, but my mother emailed the team about my battle in November of that year when we were undefeated and on our way to Super Bowl 50. Coach Rivera sent me a hand-signed letter and box of all sorts of Panther items, including a signed photo of Cam Newton. The Keep Pounding mantra meant something completely new to me. Sam was with me during my entire fight. Coach Rivera's care package made me part of the family. But the story still doesn't end there.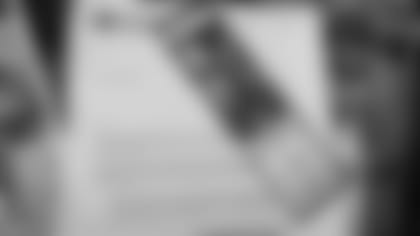 A few months after the crushing loss at the Super Bowl, I was going back through the care package when I noticed something stuck to the back of the photo of Cam. It was a single ticket to the NFC Championship Game where we destroyed the Arizona Cardinals. I was still battling cancer, and it would soon take my voice box, but missing that game kicked me when I was already down so low. Thinking about how I could have shared in that amazing victory - I cried for over an hour. I felt I'd disrespected Coach Rivera by not showing up for my team. It was at this lowest moment that Sam's immortal words again thundered in my heart — Keep Pounding, Drew. Keep Pounding.
That's exactly what I did. I beat cancer, and the example Sam set for all of us has fueled me beyond my fight with cancer. I've written a book, traveled the world, and rebuilt my life. What impact has Sam Mills had on me? Like the heart of the player everyone counted out, I don't think you can measure it.
--------------------------------------------------------------
As a lifelong sports fan, I have always found my main inspiration through athletes. Their stories of triumph and success in the worst of conditions taught me to keep moving no matter what happens. This remained true last year as I got the worst news I could imagine, a cancer diagnosis. I was immediately admitted to Atrium Health's Levine Cancer Institute where I was embraced and made to feel as though I wasn't alone, even when most days it felt like it was only me who was going through the battle.
Once again, I turned to my heroes for answers when I recalled the story of Sam Mills. As a transplant to the city of Charlotte, I was unaware of the amazing background to the storied tradition of the Keep Pounding mantra, but was instantly drawn to it once I learned the true origin.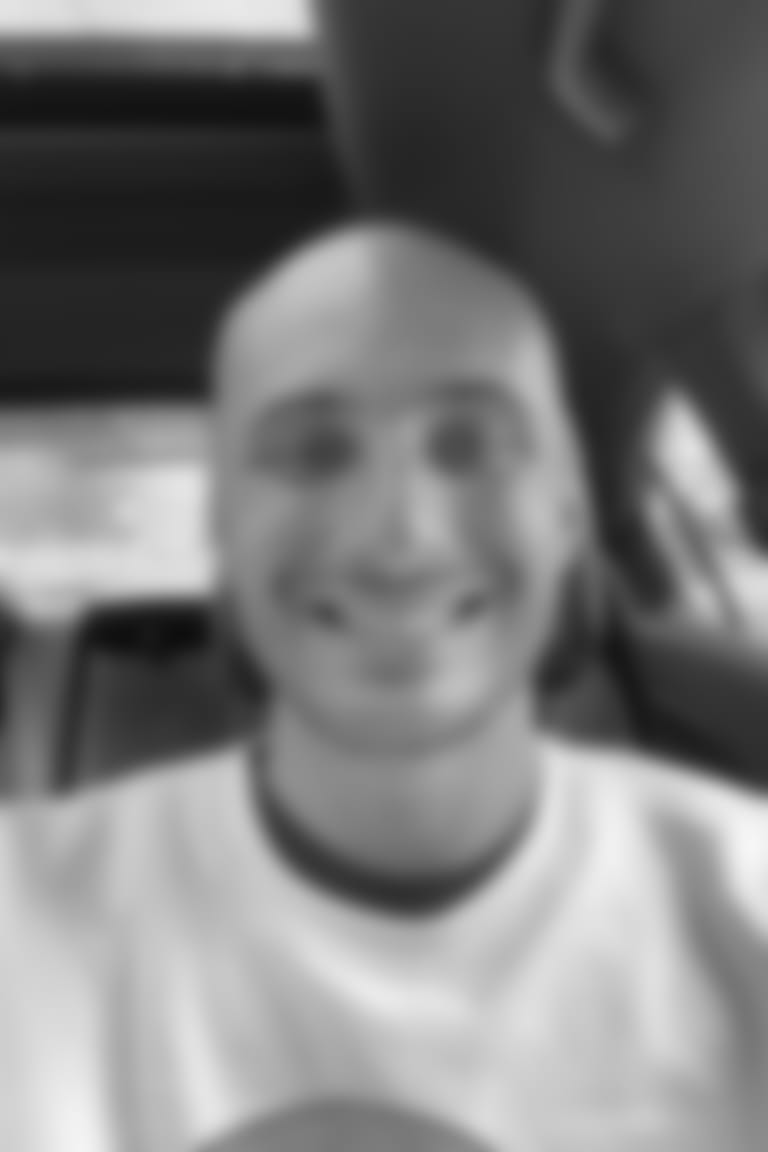 All of the days sitting through hours of chemotherapy, lying in hospital beds after multiple traumatic surgeries, and watching my loved ones struggle with what could be of my future started to add up and made me want to quit and just accept my seemingly eventual fate. However, the words of Sam Mills and all of the Carolinas kept running through my head whenever the times got tough. Keep Pounding isn't just an expression, but a way of life for people who share my experience, or any difficult part of life for that matter. The world is a big and scary place that, at times, weighs down on all of us. For this reason and so many others, I am beyond grateful for Sam Mills' inspiration and Levine Cancer Institutes attention to detail. Without them, I wouldn't be here today. No one is more deserving of a Hall of Fame seat this year than Sam Mills!
--------------------------------------------------------------
When they had the post game at Founders Hall, Sam was one of the players there and he stayed to talk for a long time. Finally he was leaving to join his family for dinner. My husband isn't a big fan of individual players, but he really thought a lot of Sam. He said he wished he'd talked to him and I said go catch him. He did and Sam not only stopped & talked, he was relaxed and seriously gracious, when he had every reason to be in a hurry. Something my husband will always treasure.
--------------------------------------------------------------
Michael M.
New Rochelle, NY
I became a fan of the Carolina Panthers because I needed a team to root for and I was a fan of the North Carolina/Duke basketball rivalry of the early 90's.
But what took my love to another level was Sam Mills! That first season watching him against the New York Jets, his heart and determination. Every game giving everything he had! Though he was small for his position, he played like a giant. And that to me is the epitome of Keep Pounding and the Panthers going forward.
When things don't go your way or life gives you obstacles, you only have one option: Keep Pounding! Some people take it only as a football slogan, I take it as advice for living your life to its fullest potential. For all the players who came after Sam Mills, they live in the shadow of a legend and great man, but his legacy is of team, family, togetherness, and love and by that they live alongside him forever!
Keep Pounding gave me hope at times when I didn't have any, gave me strength when I needed it most and gave me joy in knowing I wasn't alone! Thank you to the great Sam Mills, thank you for all you did for the Carolina Panthers, the NFL and more importantly what you did off the field. Keep Pounding!