CHARLOTTE – A look at the top 40 sack leaders of all time reveals only two players who are still active: Carolina defensive end Julius Peppers at No. 4 and Baltimore linebacker Terrell Suggs at No. 15.
They'll share the same field on Sunday when the Panthers host the Ravens at Bank of America Stadium.
The 38-year-old Peppers and 36-year-old Suggs are two of the oldest defensive players in the NFL, and still to this day they're two of the game's most feared pass rushers.
"Those kind of guys are just on a different level athletically," Ravens head coach John Harbaugh said of Peppers and Suggs. "There aren't very many of those types of human beings walking around on the planet."
Table inside Article

| | Sacks | Tackles | Forced Fumbles | Passes Defensed |
| --- | --- | --- | --- | --- |
| Julius Peppers | 156.5 (4th all time) | 701 | 51 | 76 |
| Terrell Suggs | 131.0 (15th all time) | 830 | 33 | 61 |
Peppers was the second overall pick way back in 2002. Suggs was the 10th overall pick a year later. Both of them have put together marvelous careers that have lasted longer than most realistically imagine, especially at such demanding positions.
For Peppers, this is season 17, perhaps his final one. For Suggs, it's 16 and counting.
"To have been able to do it for as long as (Suggs) has, that's what is so impressive, and it's the same with Julius," Panthers head coach Ron Rivera said. "They have that same passion and same fire in their belly to step up and play at a high level."
Defensive end Mario Addison joked earlier this season that the freakish Peppers must be from Mars. Suggs might also be from another planet.
What these pass rushers are doing in what's supposed to be the twilight of their careers is remarkable. Peppers tied for the team lead with 11 sacks last season, his 10th season hitting double digits. After a slow start in 2018, he's recorded strip-sacks in consecutive weeks.
Suggs also posted 11 sacks a year ago, which marked his seventh double-digit season. He's currently tied for the Ravens' team lead with 5.5 sacks on the year.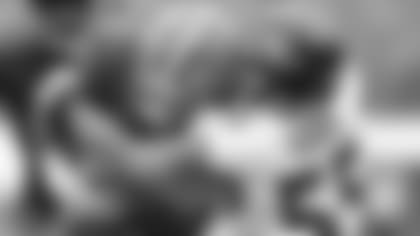 "I've always looked up to Pep," Suggs said. "He's the active sacks leader. Definitely, when he's on the field, I'm going to be watching him play. I definitely admire him. He's a great player, and he's one of those rare forms you don't get to see often in this league."
One of the many things that wows people about Peppers is the fact he starred as a collegiate football player at North Carolina AND played for the Tar Heels' storied basketball team.
Suggs, whose basketball career ended in high school, has a ton of respect for that accomplishment.
"I wasn't fortunate enough to have that kind of ability to play two sports in college," Suggs conceded.
Peppers and Suggs first got to know each other early in their NFL careers when they trained together in Arizona during the offseasons. They hooped here and there in between workouts.
"I've seen him play a little bit," Peppers said of Suggs' skills on the basketball court. "He was alright. Not too bad."
Those summers in the desert, that's when Peppers first gained an appreciation for the man they call Sizz.
"He's a great person and a fun guy to be around," Peppers said. "He's gifted with it. I love how he plays the game."
Suggs' style has always been high energy. He's earned a reputation as a trash-talker, and he always looks like he's having more fun than anyone on the field.
Peppers, as Panthers fans know, is more reserved. He makes it look easy – effortless at times. But that quiet intensity often gives way to that iconic wide smile.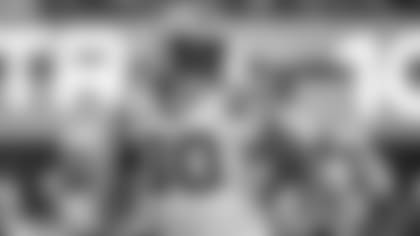 It's another way of saying they go about it in different ways. At 6-foot-7, 295 pounds, Peppers has spent the majority of his career with his hand in the dirt as a defensive end, minus a few seasons as a standup rusher with Green Bay. At 6-foot-3, 265 pounds, Suggs has always been an outside linebacker in Baltimore's 3-4 scheme.
"We have two different styles of play," Peppers said.
But both have made their way to the quarterback with consistency few can match.
And because of it, both will end up in Canton.
In fact, that's where they last crossed paths.
"I saw him at the last Hall of Fame ceremony when he went out for Ray Lewis," said Peppers, who was there to support former Bears teammate Brian Urlacher during his induction. "We had our section for Brian and then right there across the aisle was Suggs and the whole Baltimore contingent."
It won't be long before Peppers and Suggs are enshrined with gold jackets of their own. Until then, there are games to be played and quarterbacks to be sacked.
"I might try to trade jerseys with him after the game," Peppers said with a smile. "It's been an honor to be in the league with him."