As Panthers fans combine food, family and football this Thanksgiving, it's important that we take a moment to appreciate what we have in the Carolinas. Here are 10 things to be thankful for this holiday season.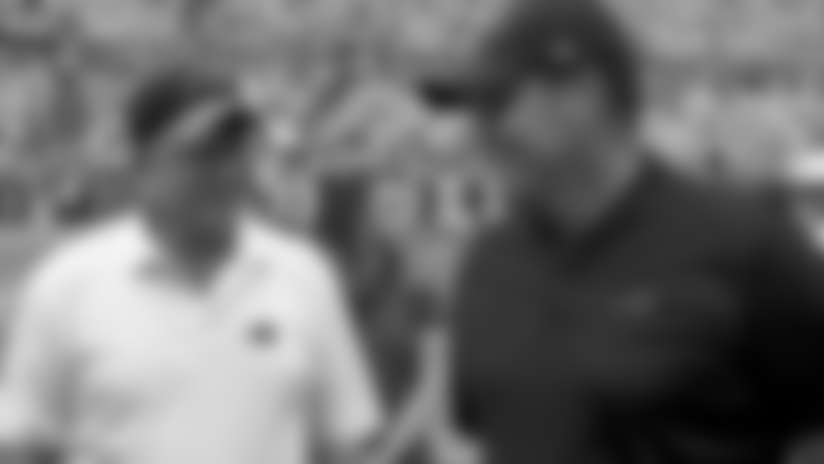 1.) David Tepper's arrival
Yes, I'm sure you had your heart set on that spot, but if the Panthers owner knocks on your door today, you are required to give him the head seat at the dinner table.
That's how endearing and impactful he has been in his seven months at the helm.
Not only did Tepper make it clear he intends to keep the team in Charlotte, he has also shown a vested interest in revitalizing the franchise's culture.
Changing the midfield logo, introducing new uniform combos and showing support for player protests with his words and actions (i.e., the signing of safety Eric Reid) are just some of Tepper's early achievements.
And you can't forget that time he dropped the mic on quarterback Cam Newton:
2.) Staying alive in the playoff hunt
Some fans may feel like they're banished to the kid's table after back-to-back losses, but all is not lost.
At 6-4, Carolina has a huge game against Seattle (5-5) this weekend that will have playoff implications, so winning will go a long way in securing a postseason spot.
Several teams would love to be in the Panthers' position right now, giving fans extra motivation to defend the club from those family members who are for some reason decked out in red and white.
3.) Newton's efficiency
Could it be the comfort and familiarity of Year 8? Or is it the offensive firepower combined with a new coordinator? Maybe it's the drip?
Whatever it is, QB1 has been particularly precise this season, even more so than his 2015 MVP campaign.
Not to bog you down with the details, but Newton is currently on pace to post career-highs in completion percentage (68.4) and passer rating (102.7) while setting a franchise record for most consecutive games with at least two touchdown passes (9).
All I'm saying is if you put all of this in a tweet, it would be worthy of a like and retweet from both you and your grandma's profiles, plus four burner accounts. Speaking objectively, of course.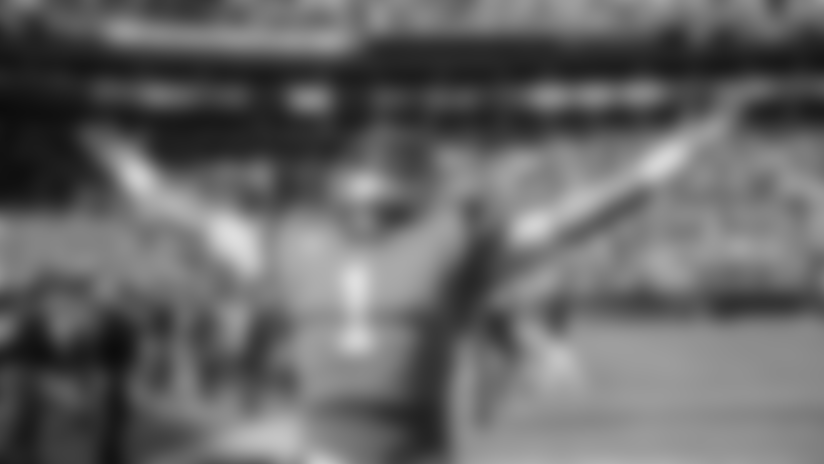 4.) Undefeated home record
Every Thanksgiving features that one dish with that one secret ingredient that everyone loves but no one can figure out.
For Carolina, Bank of America Stadium has housed a special recipe for success as the team has won 10 straight at home.
With Sunday's forecast projecting mostly sunny skies with a high of 62, it's setting up to be a lovely day to add to the streak. There really is no place like home.
5.) Luke Kuechly
Am I wrong for saying Kuechly is like that favorite cousin you'd be devastated to find out wasn't stopping by for at least some dessert?
Yeah, that's what I thought. No need for any further explanation. Moving on.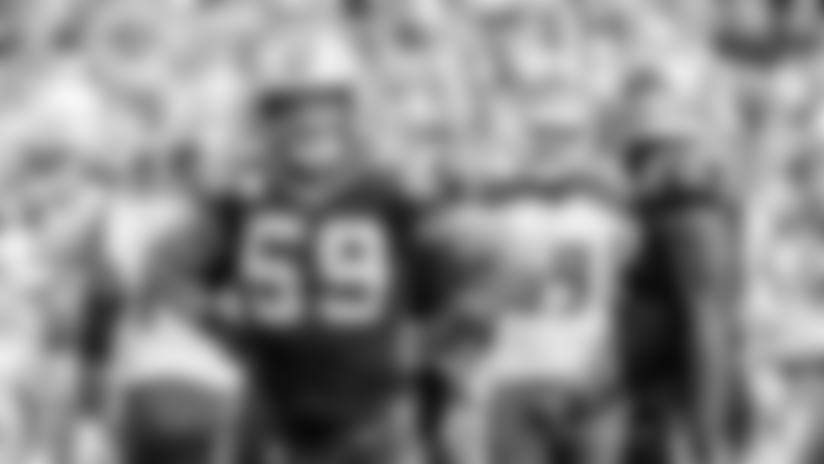 6.) Norv Turner
As tempting as it was to put Newton's classic impression of his OC in this spot, the man himself deserves some recognition here.
Turner has taken his 40-plus years of collegiate and NFL coaching experience and breathed life into the Panthers' offense.
Turner has his own way of cooking up positive results, so if he says he's bringing the stuffing, you should stay out of his way because he's going to put a unique spin on it and you're probably going to love it.
7.) Greg Olsen's foot
Not going to lie, "Can you play football with crutches?" appeared in my search history after Olsen re-injured his foot in Week 1.
He's looked solid since returning in Week 5, averaging 11.1 yards per reception with four touchdowns, and he's earned ample time in the recliner today.
8.) Christian McCaffrey's durability
Something tells me that if McCaffrey was ever given a Thanksgiving-themed playbook, it would be called "Gravy" because he is everywhere. McCaffrey has found multiple ways to make his presence felt, sort of like the sea of gravy that covers every inch of your plate.
Sure, he's playing nearly every snap per game, but the second-year back has held up nicely in an increased role.
If you need something good to happen, just add gravy – I mean, call on McCaffrey and he'll come through in clutch moments. Like gravy. Man, that stuff is good.
9.) The longevity of Julius Peppers and Mike Adams
No Thanksgiving would be complete without words of wisdom from your elders. In that same vein, the Panthers defense wouldn't be complete without the legendary defensive end or savvy safety.
Most guys don't play into their late 30's and influence outcomes of games. Yet Adams is one of a handful of players this season with at least three interceptions while Peppers has earned 4.0 sacks to move within 2.0 of having the third most of all-time.
No jokes over here. Just respect.
10.) The energy brought by DJ Moore and Curtis Samuel
Only a year separates the two, but Samuel, 22, and Moore, 21, appear to be the future of the franchise.
They have shown flashes of toughness, quickness and agility that could turn them into the best duo since mac and cheese with sweet potatoes.
You can try to get them to sit at the kids' table, but you'd have to catch them first.