SPARTANBURG, S.C. – As the Panthers were heading to the locker room following the final practice of training camp, a few stopped to answer a simple question.
Who on the other side of the ball stood out to you during this camp?
Here's what they had to say.
LB Luke Kuechly: "Ian Thomas. Ian has done a really good job. He's smooth, he catches the ball well. Big, strong, physical, blocks well."
Thomas, the fourth-round draft choice from Indiana, is a raw prospect, but the veterans have been impressed with his approach to improving. His tight end role model of sorts, Greg Olsen, had this to say midway through camp: "Losing Chris (Manhertz), he's kind of been thrown into a lot of roles that maybe otherwise at this point he wouldn't have had to. He's been in with the first unit in "12" (personnel). Just a really good kid. Doesn't say a whole lot. Wants to do things the right way. He's very talented and he has a chance to be a really good player."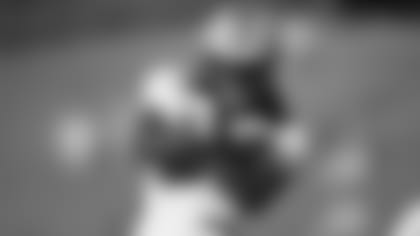 WR Torrey Smith: "Besides Luke? Donte Jackson. He's probably grown more than any player I've ever seen over the course of an offseason. He's playing very well, playing very confident. He's been coachable.
"When you think of swagger, you think of confidence, and that's the biggest thing with him. Even when he gets beat he's ready to talk trash. He does a good job having a short memory, and that's very key playing corner."
Jackson, the second-round draft choice from LSU, was one of the stars of camp. The cornerback's speed and quickness are a huge asset for this secondary. As wide receiver Devin Funchess said the other day, "I've never seen somebody that quick."
And yes, Jackson likes to talk. But as the wideouts can attest, he's been able to back it up.
CB James Bradberry: "Curtis Samuel. I think he's taken a leap in his second year. We all know he's explosive, but he was really attacking the ball in camp."
Samuel, a second-round pick in 2017, started camp on the PUP list, but the speedy wideout started making plays as soon as he was able to get back out there. His performance in Spartanburg was extremely encouraging considering the injury-plagued start to his NFL career.
LB Jermaine Carter: "Definitely Luke stands out. Just hearing his knowledge of the game… He's on routes before the receivers are even breaking."
A rookie linebacker in awe of Luke Kuechly? Yup, sounds about right.