Single Game Tickets | Carolina Panthers - Panthers.com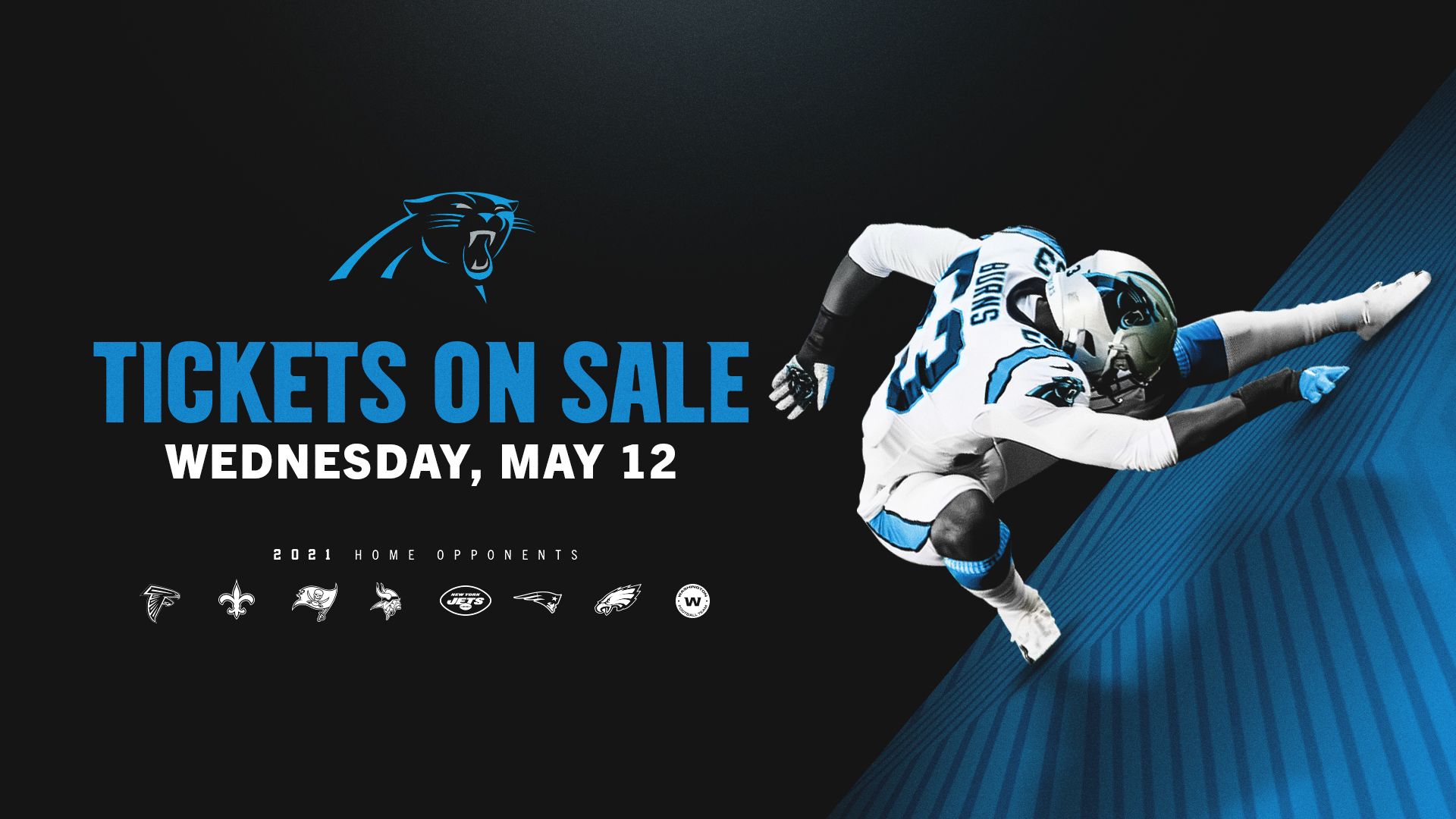 2021 Single-Game Tickets will go on sale at 9 PM
The Carolina Panthers' 2021 schedule comes out at 7:45 p.m. ET and we want YOU to be in on the action!
A limited number of single-game tickets will go on sale at 9 p.m. Links to those tickets will be available on this page at that time.
Want to be there all season long? PSLs/Season Tickets are the only way to guarantee you'll be there to see every match up! Learn more at panthers.com/tickets/psls.