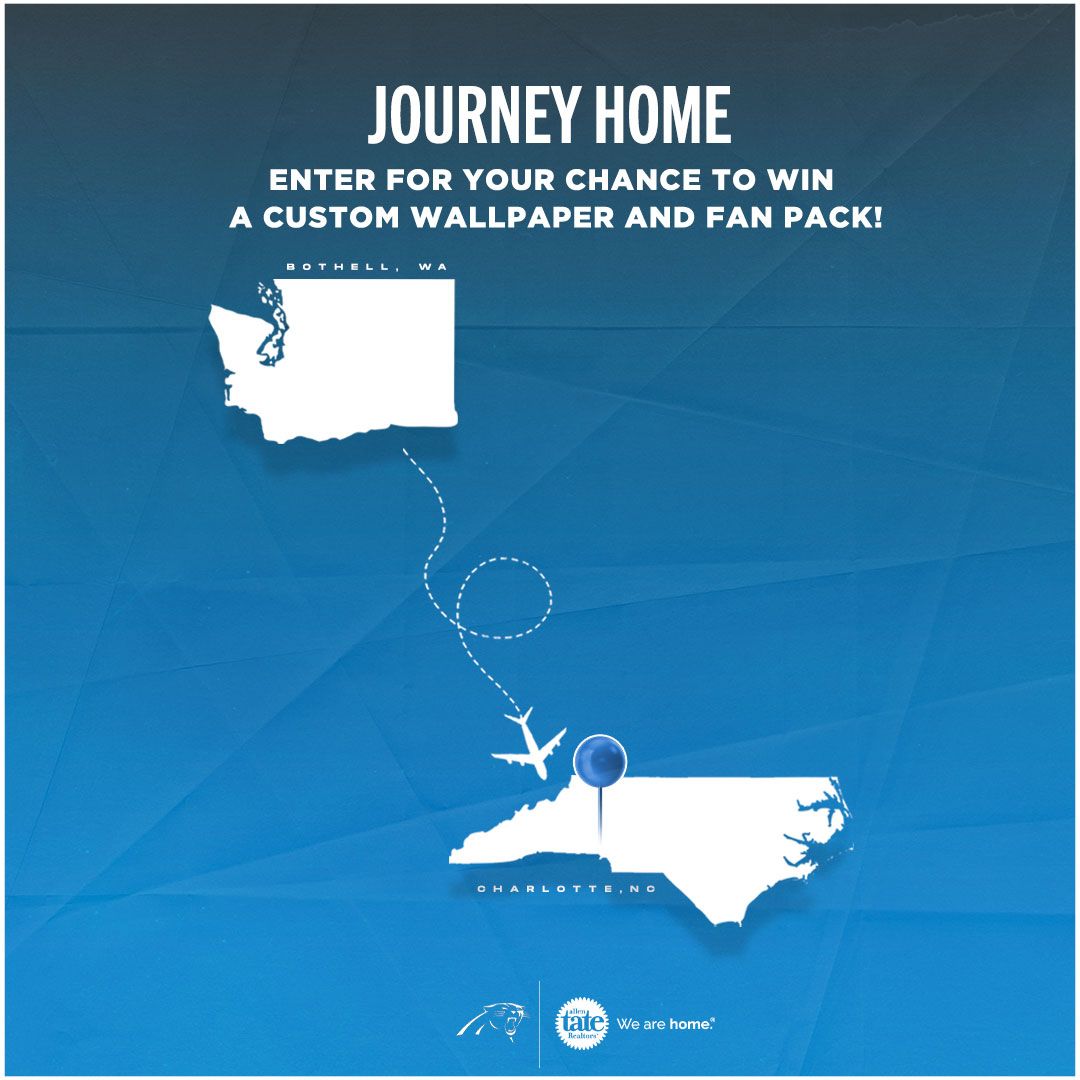 Allen Tate Realtors' Journey Home Sweepstakes
We all come from somewhere. And some of us are lucky enough to now call the Carolinas home.
This spring, as the Panthers welcome new free agents and draft picks home, Allen Tate Realtors want to welcome you home too.
Enter below for a chance to win a custom phone wallpaper with your distinct journey to the Carolinas. Out of the wallpaper winners, one grand prize winner will get a Panthers gear pack on top of their custom wallpaper.