Panthers Front Office Staff | Carolina Panthers - Panthers.com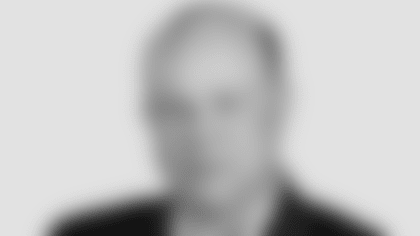 David A. Tepper
Chairman
Learn it, Earn it, Return it.
It's David Tepper's personal philosophy that has shaped his entire career and serves as the backbone of his approach as the owner of the Carolina Panthers. He firmly believes in developing a winning organization that is consistently competitive year after year and gives back to those who need it most in the Panthers community.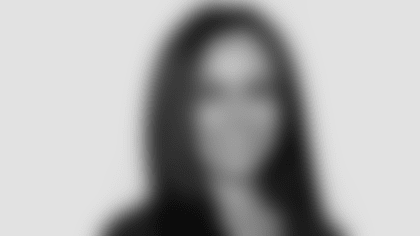 Nicole Tepper
In her role, Nicole's focus is on growing a culture that values its people and partners, and further engrains the organization in the Carolinas communities. She has played a key role with several philanthropic initiatives across the Carolinas and New Jersey on behalf of the Panthers and the David and Nicole Tepper Foundation.
Mike Brown

Vice President of Ticket Sales & Services

Bryan Lodigiani

Vice President of Business Strategy & Analytics

Dave Mongon

Vice President of Project Development

Dan O'Neill

Vice President of Corporate Partnerships

Bonnie Almond

Sr. Director of Operations & Events

Greg Bostrom

Sr. Director Head of Content

Sarah Clark

Sr. Director of Corporate Communications

David Nelson

Sr. Director of Premium Sales & Services

Jonathan Norman

Sr. Director of Business Development

Sean Phaler

Sr. Director of Digital Marketing

James Plyler

Sr. Director of Finance/Controller

Dawn Turner

Sr. Director of Brand & Consumer Marketing

Kanyon West

Sr. Director of Ticket Operations

T.J. Carney

Director of InfoSec & Infrastructure

Quentin Deberry

Director of Inclusion & Belonging

Justin Drum

Director of Event Presentation & Production

John Diggs

Director of Safety & Compliance

Riley Fields

Director of Community Relations

Bryce Garvey

Director of Ticket Sales & Services

Don Gordon

Director of Facilities

Cameron Hutchinson

Director of Partnerships Success & Strategy

Kalen Karahalios

Director of Marketing

Danny Losito

Director of Sports Fields & Grounds

Miguel Vargas

Director of Entertainment

André Walters

Deputy General Counsel

Crystal Wright

Director of Employee Experience & Development