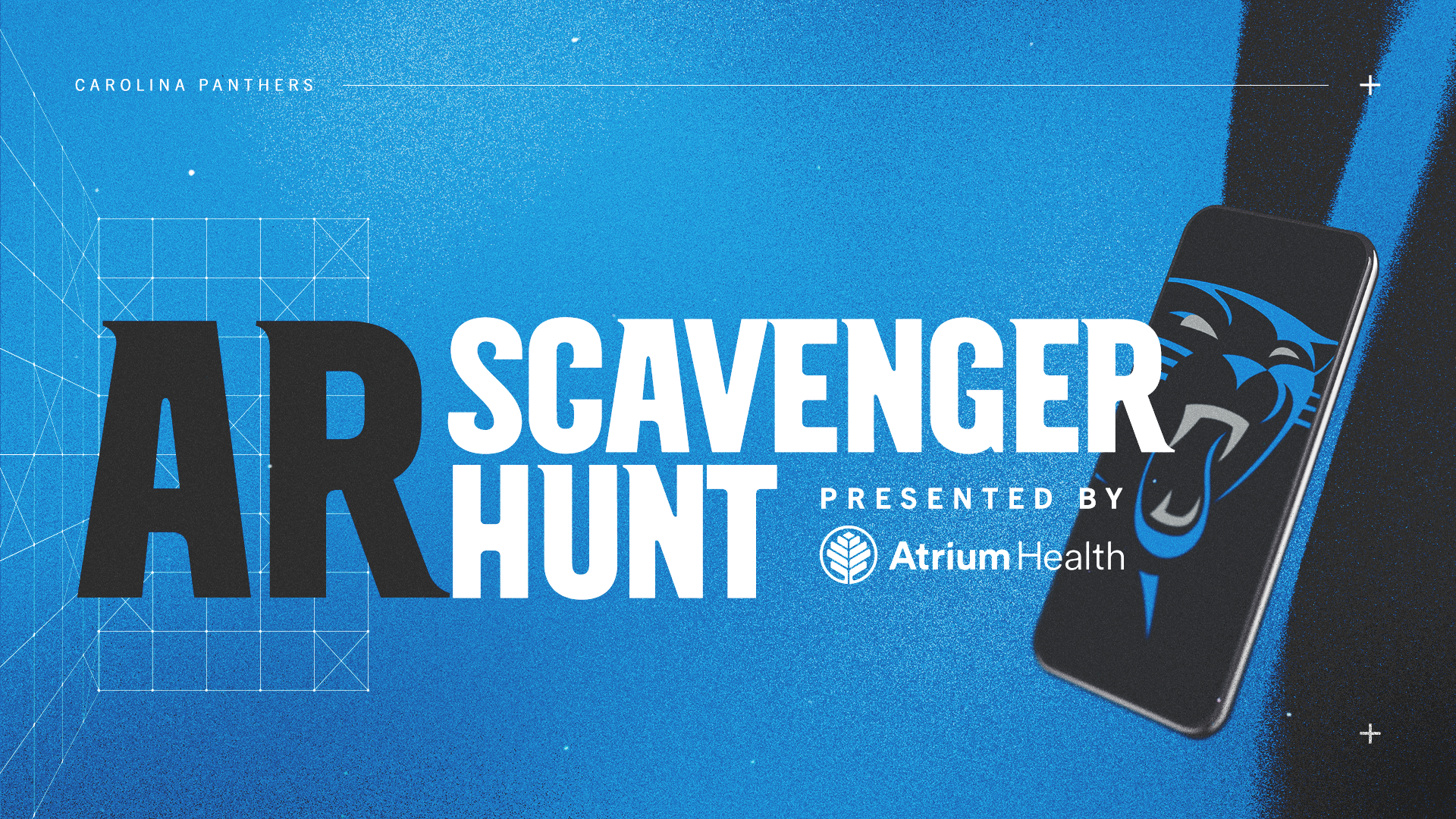 AR Scavenger Hunt, presented by Atrium Health
Want to win a chance to go on the field after the game?
You can do just that by following clues in the Panthers app around Bank of America Stadium.
This season, fans at the game can play the AR Scavenger Hunt, presented by Atrium Health. Simply click below or on the promo in the Panthers app and follow the on-screen prompts.
The concept is simple. Follow the instructions to the first clue and click to open the AR camera screen -> view the picture with the hint for the next location -> walk there and scan again for the hint to the final location -> scan the last location to open a hidden sweepstakes form and enter to win post-game field passes.
We will select a winner from the 100 and 500 levels at the end of the third quarter. Winners will be notified via email and sent instructions on how to get their postgame field passes.