Panthers Pride Fridays | Carolina Panthers - Panthers.com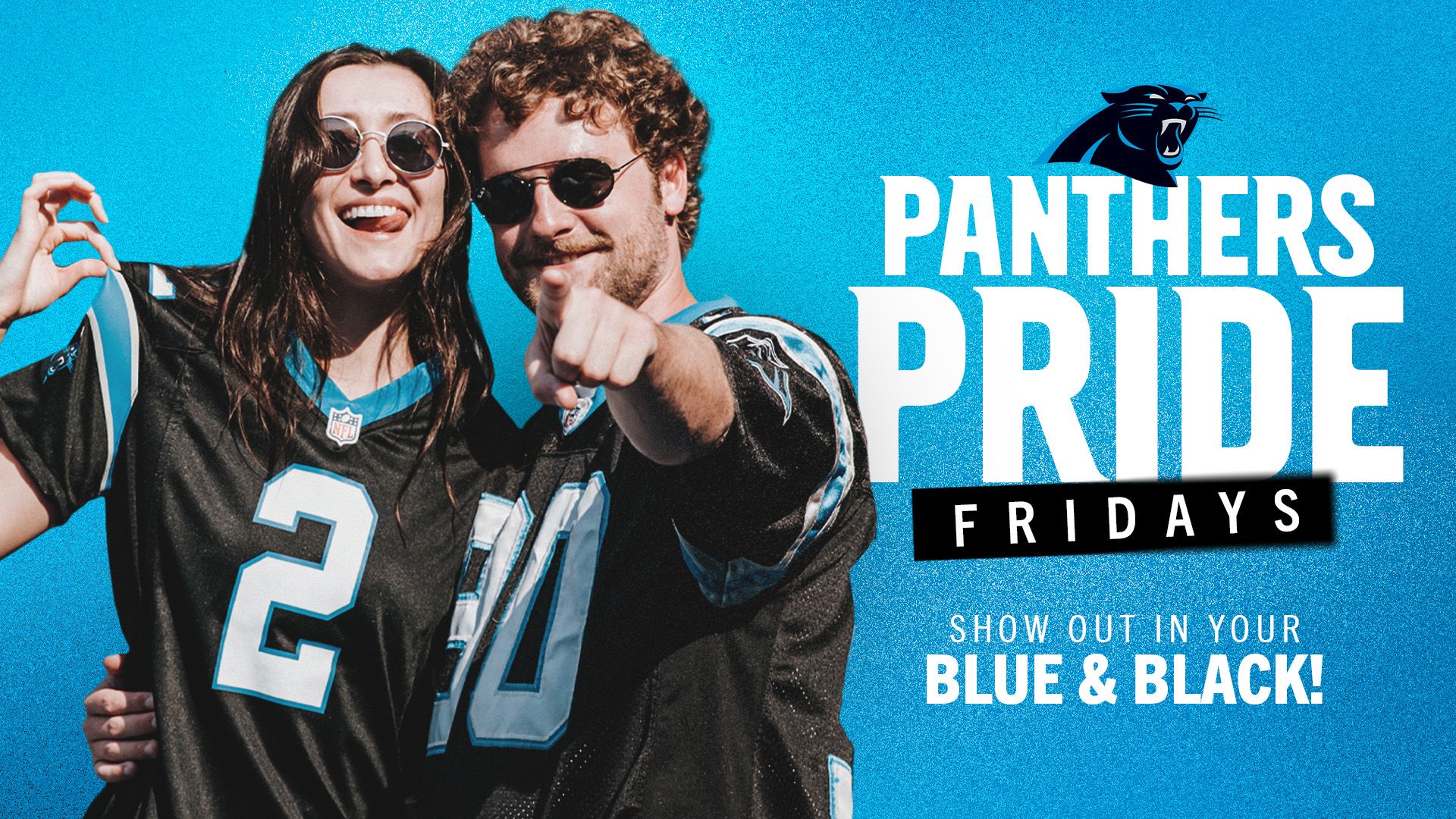 Panthers Pride Fridays
The Panthers are challenging fans and corporations of the Carolinas to show out in Panthers gear on Fridays each and every week this season.
The Panthers are looking to unite the Carolinas this season by kicking off each weekend showing our pride for the Panthers. Whether your Fridays are spent at the office, on zoom calls, at school, or hanging out at home we want to see you in your blue and black.
Make sure to post your photos on social media and tag @Panthers.