PurrCussion Drumline Home | Carolina Panthers - Panthers.com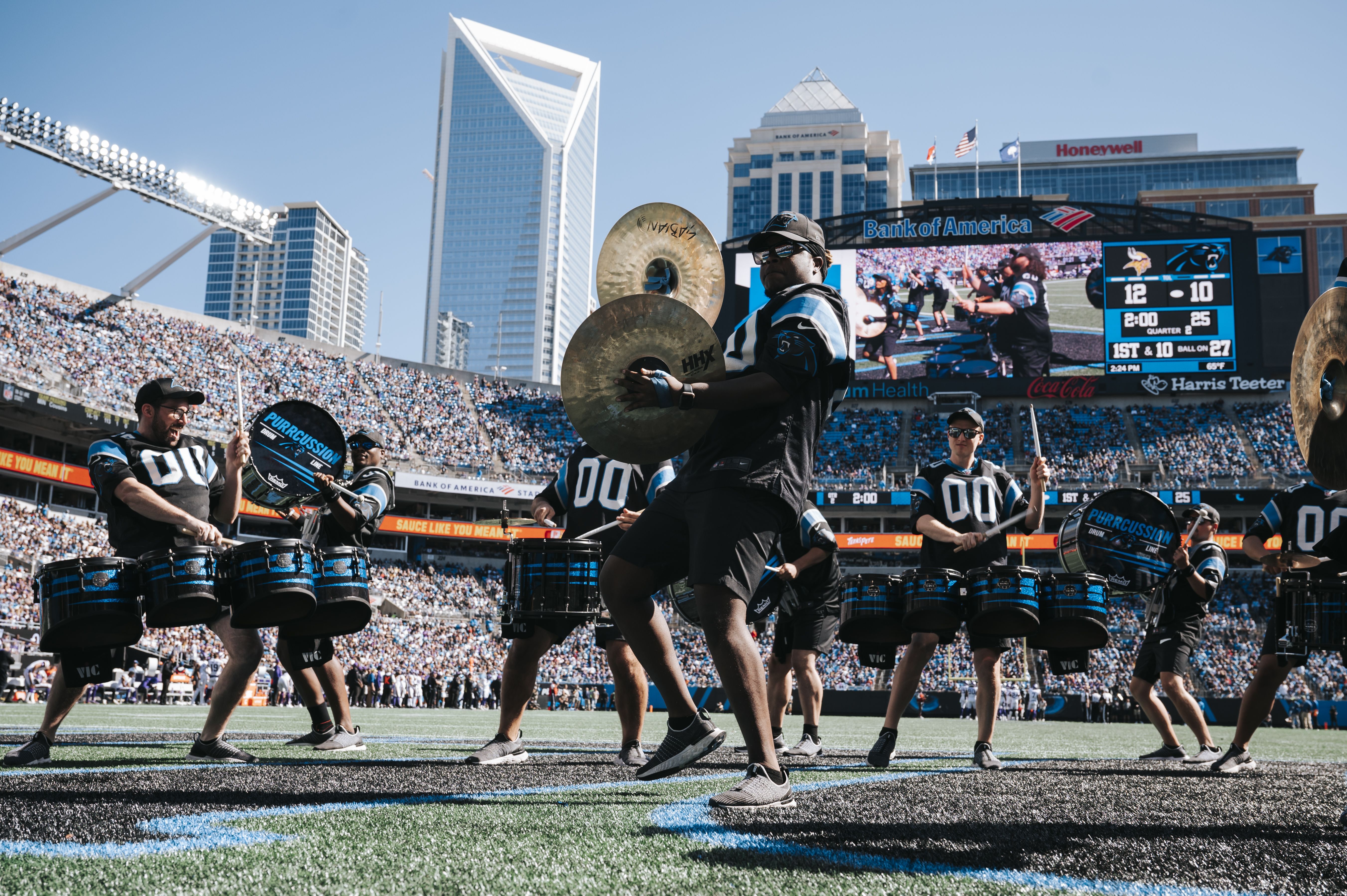 Experience the roar of the Carolina Panthers drumline—PurrCussion—at Bank of America Stadium and around the community. This ensemble performs at every home game including pre-game around the stadium grounds, on-field for player introductions, and throughout the game. Featuring a combination of groove, chops, visuals, choreography and dynamics, PurrCussion is made up of talented snare, tenor, bass, and cymbal players from across the Carolinas. This unique group of musicians comes from a variety of percussion backgrounds, disciplines, and styles, ranging from university marching bands and drum corps to self-trained drummers.
When they're not performing at the stadium, you can find PurrCussion entertaining the crowds at corporate functions, charitable events, and parades around the community year-round, captivating fans of all ages! Book them for your next event, and they will be sure to wow your guests and enhance the atmosphere. This crew certainly knows how to make an entrance with their powerful, lively beats and contagious energy—they are the perfect addition to take your event to the next level!
Information for auditions is available by clicking below. Auditions are a comprehensive evaluation of musicianship, showmanship, personality, commitment and professionalism.