Panthers Black & Blue Crew | Carolina Panthers - Panthers.com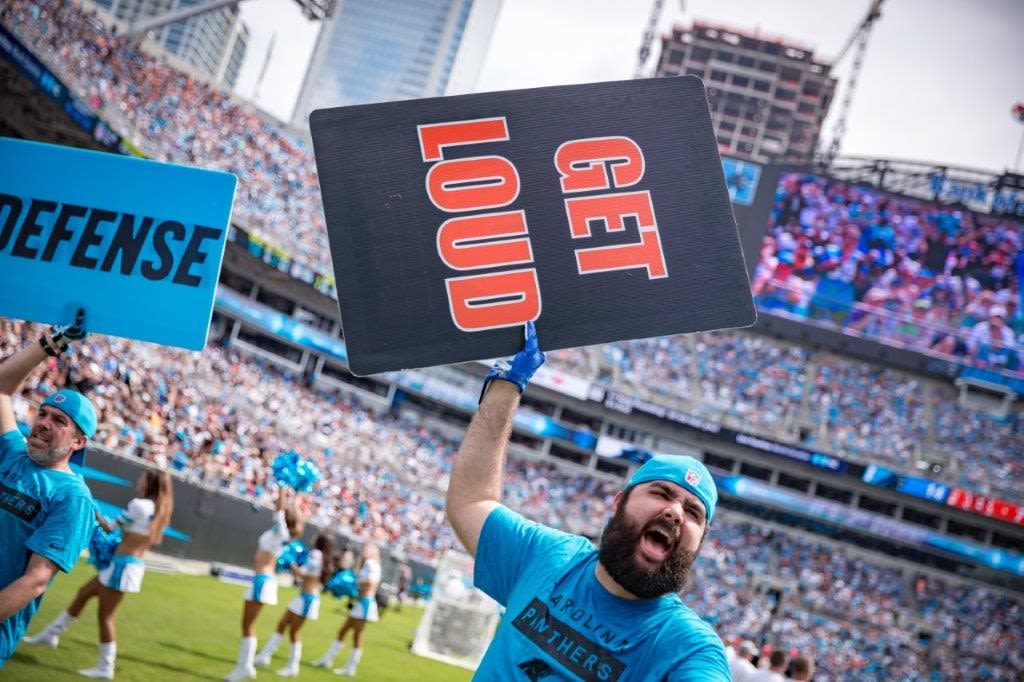 Join The 2019 Black & Blue Crew
The Black & Blue Crew is the official fan engagement team of the Carolina Panthers.
Have you ever wondered what it would be like to be a part of Carolina Panthers own Black & Blue Crew? The Carolina Panthers are looking for partner stunters, tumblers, charismatic, enthusiastic and energetic individuals who love to show their team spirit to become new members of the Black & Blue Crew!
CRITERIA/QUALIFICATIONS: Must be able to work all home games during the 2019 season. Game day availability is 4 hours prior to kickoff and at least 1 hour after the game has ended. Times are subject to change. Note: This is a seasonal Game-Day position.
Must be energetic, reliable and hardworking.
Must be at least 21 years of age.
Must be willing and able to work long, irregular hours including nights, weekends and holidays.
Must have a high school diploma or equivalent.
Must pass pre-employment screens.
Must be able to stand and walk for extended periods of time.
Must be able to work in an outdoor stadium environment which may include inclement weather conditions.
Application deadline is June 7, 2019. Apply below: