CHARLOTTE – The Panthers came into the draft wanting to address the line on both sides of the ball.
They came away with two pass rushers – Brian Burns (first round) and Christian Miller (fourth round) – and also came away with two offensive tackles in Greg Little (second round) and Dennis Daley (sixth round).
In other words, mission accomplished.
"Protecting the passer and rushing the passer – it all starts with those two, and then you build everything else," general manager Marty Hurney said, with head coach Ron Rivera nodding in agreement. "If you can't protect and you can't pressure, you are going to have a hard time on either side of the ball."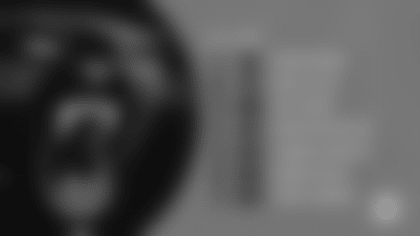 Hurney was thrilled to grab Burns with the 16th overall pick, but he believes the "key" to Carolina's 2019 draft was trading up 10 spots in the second round to select Little, a natural left tackle, before it was too late.
"I think that was probably the key to the weekend," Hurney said. "Trading up and getting Greg was huge."
Many observers were waiting to see the Panthers choose a safety on Day Three of the draft, but it never happened. Yes, free agency remains an option as the roster-building process continues.
"Some drafts, that's the way it falls," Hurney said of not drafting a safety. "This year, if it fell right and a safety was there, we would have taken one. But it just didn't work out that way.
"We don't play tomorrow and you are never going to have all your needs filled," Hurney added. "You're always looking, and we have some guys on our football team that we think can compete and do a good job at safety."
All in all, like every GM this time of year, Hurney is pleased with this year's draft haul. Time will tell how these prospects pan out, but we know this for sure: a couple big boxes were checked.
"We feel like we addressed a lot of needs," Hurney said. "We feel good about how things went."