Fifty-one weeks ago, the Panthers went to Chicago and dug themselves a 14-0 hole against a team many thought they should beat.
So as Carolina struggled at the start Sunday against the banged-up Redskins, who were five days removed from an embarrassing loss on Monday Night Football, cornerback Captain Munnerlyn sensed what many of you did.
"It felt like déjà vu," Munnerlyn admitted. "Chicago Bears from last year."
Just like that day in the Midwest, the Panthers again gave up two touchdowns before many had even settled into their seats.
"I just think in the first half we came out flat," Munnerlyn said.
"I don't think we were flat as much as we just made a lot of crucial mistakes," the tight end said.
Many will think not going for it on fourth-and-inches near midfield on the opening drive was a mistake even though head coach Ron Rivera passionately defended the call while adding it was an option he didn't even consider. The defense did back him up with a three-and-out, but then DJ Moore fumbled away a punt return that set Washington up for its first touchdown.
Less than five minutes in, the momentum swing was palpable. All the bad mojo the Redskins carried over from their blowout in New Orleans seemed to be lifted. Their next possession was a 59-yard drive that ended with another touchdown. The Panthers, who gave up just 13 points in the first quarters of their first four games, had allowed 14 in less than 12 minutes.
On the second play of the second quarter, Cam Newton was intercepted by Josh Norman, who hadn't picked off a pass since Christmas Eve 2016. And on the Panthers' next drive, Moore again fumbled, thwarting a drive near midfield and setting up a Redskins' field goal.
Just like that, it was 17-0, an even bigger deficit than that day in Chicago.
"We really had no business being in the game. It was almost a feat in itself that they didn't blow us out," Olsen said. "But they didn't, which just shows how good we could be. It's just hard to overcome all of that stuff and win on the road against a good team. That's just a tough formula. With everything that went against us, you're not going to win often."
2. Washington Strikes Quickly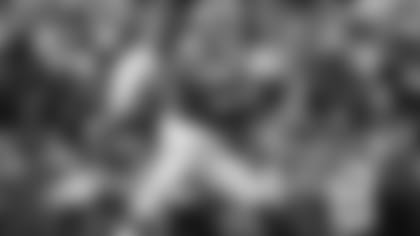 When asked for his biggest disappointment from the loss, Rivera pointed to the play immediately following Moore's first fumble.
"When you're put in a tough situation as a defense, you have to force a field goal, or you have to force a takeaway or something. You can't let them capitalize," Rivera said.
But that's exactly what the Redskins did, turning their first play from scrimmage into a 22-yard touchdown when Washington quarterback Alex Smith froze safety Eric Reid with a shoulder fake.
"They ran a seams route against a Cover Three, and it's easy to split," Rivera said. "The quarterback did a nice job. He pumped out to his right. The safety had to drift over that way with and opened up the tight end at the left side."
Added Reid: "I bit on it. Sluggo seam route – pump fake to the left, run a seam to the right and I bit on it. It's completely my fault."
3. Special Teams Struggle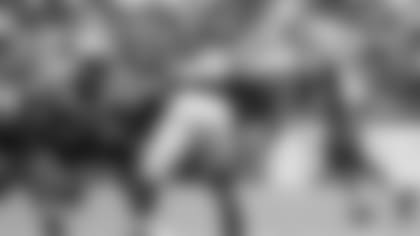 The offense was sloppy early. The defense allowed a 12-play touchdown drive and 132 rushing yards. And special teams were anything but.
What a difference a week makes.
"To not really have a great game, it's frustrating for a lot of guys," kicker Graham Gano said. "This is a tough one. We could've played a lot better, and usually, we make a huge impact on the game, so it's definitely a tough pill to swallow."
Last week against the Giants, that impact was huge. It essentially won the game. This week, the special teams units made mistake after mistake.
Shortly before Moore fumbled his punt return, he wasn't able to gather his momentum in time to down a Panthers' punt inside the Washington 5-yard line. There were also multiple penalties called on returns, and Gano went wide left on his first extra point attempt.
"I just missed it. I didn't hit it well. But I bounced back and made the next kick," he said. "We've been doing a great job all year, so it's frustrating to have a game like this across the board on special teams. I'm confident in the guys we have and I'm sure we'll bounce back well."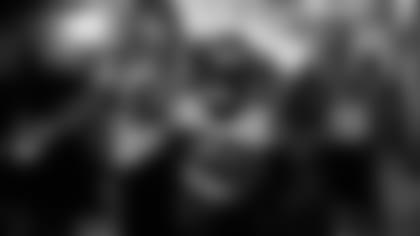 It's wild how quickly narratives can change in the NFL.
Over the past few days, life in Pantherland appeared grand. Carolina was 3-1 and getting reinforcements in Olsen and linebacker Thomas Davis. Both played well and nearly the entire game, but Sunday again proved why football is a team sport.
"We definitely let this win get away," Davis said. "We made too many mistakes – offensively, defensively and on special teams. When you go out and do those things that we did today, those are the kind of things that cost you football games."
In his first action of 2018, Davis finished with six tackles and two pass breakups.
"Conditioning wasn't really an issue for me today. It was really just getting back into the feel of understanding what's going on around you and understanding what teams are trying to do to you," Davis said.
And Olsen, playing for the first time since re-breaking his foot in Week 1, caught a pair of passes in each half for a total of 48 yards.
"If you would have told me before the game I would've played every snap, I would've taken that," said Olsen, who later clarified he might have missed one play.
While the Panthers miss Olsen when he's not on the field, the media miss the times he so often puts things in perspective. Case-in-point, here's his answer when asked about Carolina's comeback that ultimately fell short:
"I don't think you get any victories in this league for trying hard. You've gotta play better. It's not an effort thing; it's a detail thing. It's a performance thing. It's an execution thing. It's an assignment thing. It's a doing what you're supposed to do thing. Yeah, we played hard in the second half. We're supposed to. It's not something you don't really pat yourself on the back much for. We didn't win."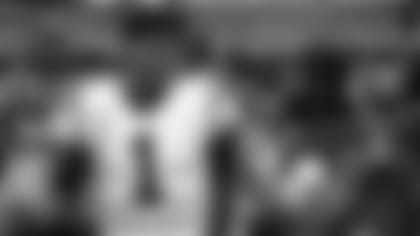 More than any other team, the Panthers know Norman is susceptible to double moves. So that's what they gave him with Devin Funchess on the second play of the second quarter.
Norman took the bait, but unfortunately for Carolina, Newton's throw was affected by pressure and the former Panther grabbed the airmailed toss for his first interception in 20 games.
"It's fitting that we break that little streak against them, the team that I was with. I guess we've got a flair for dramatics somehow," Norman said. "I wouldn't let God's angels lift me up and take it from me if they were out there. I just saw that one time and wanted to go in and get it and capture that moment."
Norman wasn't done. Two plays into the Panthers' next drive, he used the "Peanut Punch," a move he learned in Carolina to knock the ball out of Moore's hands as the rookie was fighting for yards after a catch.
"I guess he was drinking off the YAC," Norman said. "So, I saw him and I came off and he never saw me. He never saw me."
In the closing moments, FOX cameras caught Norman yapping with a number of his former teammates, including Newton. The images may have looked juicy, but it wasn't much more than a heat of the battle type thing.
"Those guys, they know how I feel about them. I know how they feel about me, and that's the thing," Norman said. "When you get in between those white lines all that goes out the door, it really does. I know what they bring, they know what I bring.
"Outside of the field, outside the white lines, they still my brothers of old and of new. They know that."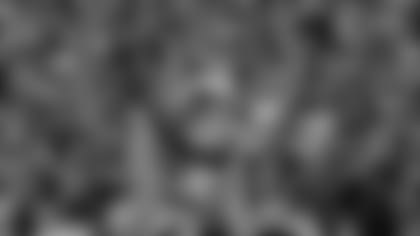 Statistically, it wasn't Funchess' best game for the Panthers. But stats can sometimes lie.
"We've had this play in for three weeks now. If the ball was short, go back and get it, and if the ball goes to the back of end zone, go catch it," said Funchess, making it sound easy.
But it was similar to what Randy Moss did to cornerbacks during his Hall of Fame career.
Funchess wasn't done with his highlight reel. He later worked his way inside of Norman before skying high to grab a 15-yard reception on the Panthers' fourth-quarter touchdown drive.
"He made two spectacular catches," Smith said. "He's using his big body and going up and getting it. Two of the best plays that you'll see."