CHARLOTTE – In a game that had so many wild, memorable moments, cornerback James Bradberry's breakup on a pass in the end zone to Giants wide receiver Odell Beckham, Jr. midway through the third quarter got a little lost in the fray.
But that moment deserves recognition. It was a textbook display of "finishing the play" from Carolina's No. 1 corner in a pressure situation.
"A critical, critical play by James," defensive coordinator Eric Washington said of the touchdown-saving PBU. "He doesn't panic. You just don't see any panic."
It was third-and-14 from the Carolina 18-yard line, and New York quarterback Eli Manning was eyeing Beckham the whole way. Manning's pass was an accurate one to Beckham's back shoulder and the star receiver reached up with both hands to pluck the ball out of the air. But when Beckham reached, so did Bradberry. His timing was perfect as he used his right hand to dislodge the ball from Beckham as they went to the ground. Bradberry nearly finished it off in spectacular fashion with his first interception of the season, but alas, the ball slipped out of his control. A pick there would have truly dropped jaws.
Still, Bradberry's effort saved a touchdown and forced the Giants to settle for a field goal (those four points where obviously huge in what proved to a 2-point win for Carolina).
The seven frames below from Associated Press photographer Mike McCarn show you what happened every step of the way.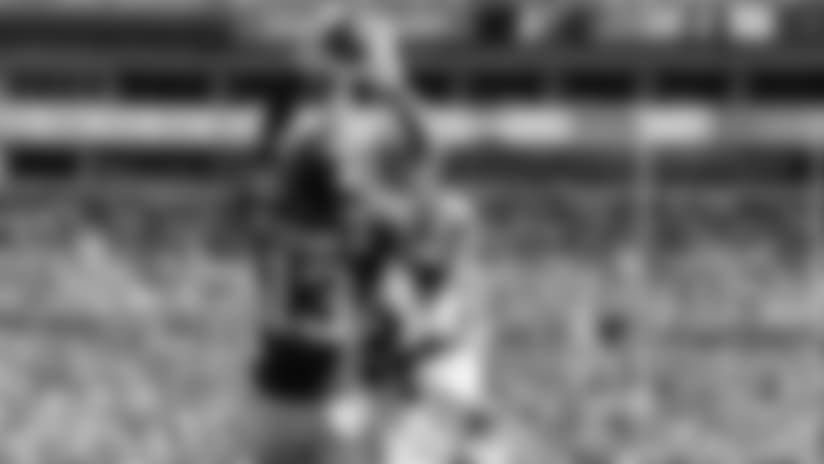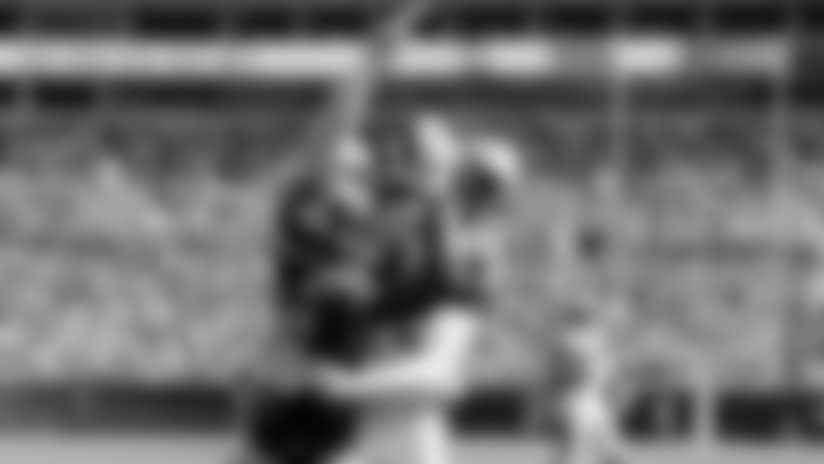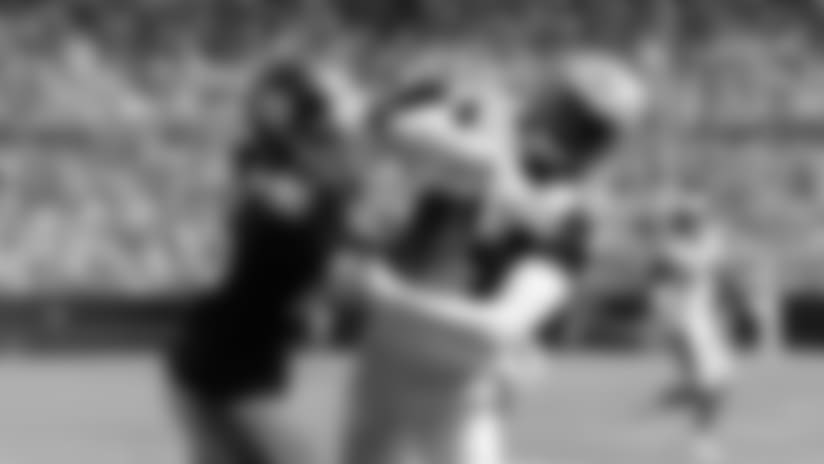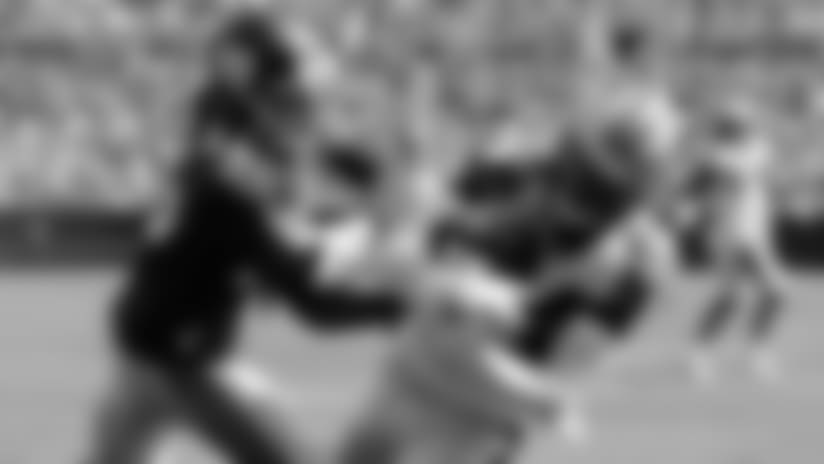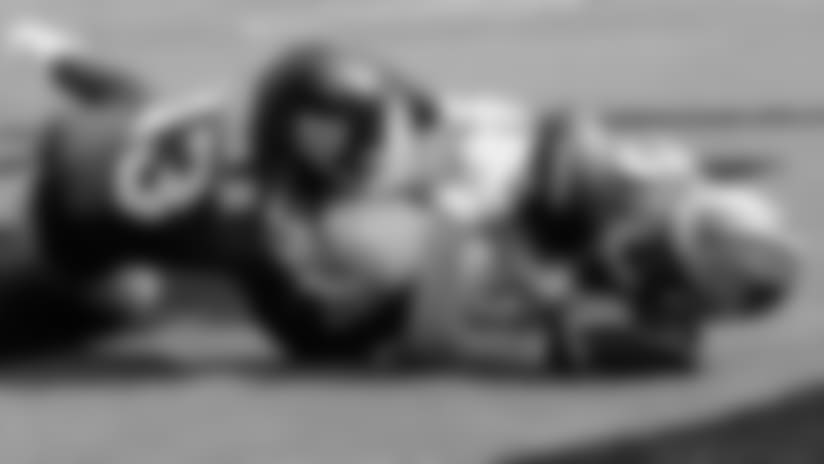 You can see in those images that Beckham was able to get both hands firmly on the ball. And those are some of the most reliable hands in all of football.
"He's got some strong hands," Bradberry said. "I just knew I saved a touchdown... I just got to be stronger with my hands and catch that ball and take advantage of my opportunities."
Perhaps Bradberry's touchdown-saving effort would have garnered more attention had Beckham not gotten the better of him in the fourth quarter. Manning's 33-yard pass was right on the money, and it had to be with Bradberry and safety Mike Adams closing in. Bradberry didn't let that score happen without a fight for possession in the end zone.
"That's what it is. He has to see those types of plays and continue to fight out there," head coach Ron Rivera said. "Every week we have asked him the tough thing and that's to play the best receiver and he has done that.
"He will continue to do that because he is that kind of a quality corner in this league."
Beckham finished with eight catches for 131 yards and that score, but it came on 14 targets. How about the previous game against Bengals star wideout A.J. Green? Five catches on eight targets for 58 yards before he left due to injury. And the week before that against Falcons star Julio Jones? Five catches on nine targets for 64 yards.
"You're looking at a guy that is pushing toward that elite level," Washington said. "But he'll be the first one to tell you that he has a lot to improve on."
And at the top of that list is turning pass breakups into interceptions. That's the way to push yourself into that "elite" conversation. Like we saw on Sunday against Beckham, he's that close.