SPARTANBURG, S.C. – Preseason games are sometimes as necessary for the coaches as they are for the players.
Take Eric Washington and his defensive staff.
Not only is Washington a first-year coordinator, but Thursday night's game in Buffalo marked NFL coaching debuts for defensive line coach Brady Hoke and linebackers coach Steve Russ. And then there's Richard Rodgers, who was elevated to secondary coach just before training camp.
Washington couldn't help but laugh when asked about how the first game went for his staff.
"When we first got out there, we had guys trying to figure out what headset channel we were on," Washington said, still laughing. "That's what preseason is for."
Washington, who coordinates the defense from the sideline (as opposed to up in the coaches' box) because he thinks it's important that the players hear his voice, said it took some time for the coaches to settle in – just like the players.
"It was definitely an experience," Washington said. "The best thing I can compare it to – imagine you have eight accomplished musicians trying to learn how to play together. Everybody is accomplished, but that doesn't mean you know how to play off of each other. We really found a rhythm as a staff in the second half, and I was really excited about that."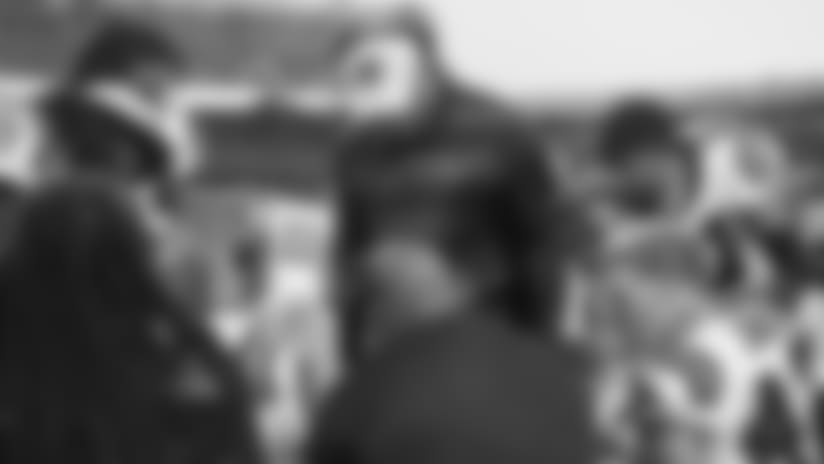 Here are some other notable quotes from Washington's chat with the media:
His thoughts on the first game: "I saw a group that was really fighting their tails off. Good speed, good energy. Obviously the eight-play drive for a score - we want to cut that out. A couple of technique things, but overall, I was excited about the way we competed. The effort was great. Getting a takeaway in the first eight or nine plays was great. A lot of things to build on."
On rookie cornerback Donte Jackson: "Donte is starting to realize that he can be a difference maker. When you absorb the call and now you can just go play, that's when the talent really comes out. He's seeing the concepts and now he can play faster."
On linebacker Shaq Thompson: "Shaq is a phenomenal athlete. We really like his ability to impact our defense. He's been making tremendous progress. We've got some packages that we are going to utilize later that are going to feature Shaq."
On defensive tackle Dontari Poe: "Dontari is not a one-trick pony. When you look at a guy with that kind of size, your first thought is to maybe label him a two-down player. Dontari Poe is a one-on-one rusher who can win one-on-one and impact the passing game. When you think about him complementing and working together with KK Short to provide that pocket push to complement the edge rushers that we have, that's exciting to envision."
And lastly on defensive end Mario Addison: "One of the toughest guys I've ever had the privilege of coaching."