The Panthers have their own set of concerns along the offensive line as they prepare to open the season Sunday against a Cowboys team whose renowned line depth will be tested in its own right.
And even though teams in theory should be close to full strength in Week 1, injuries and absences could play roles in opening-game outcomes around the NFC South.
FALCONS: Atlanta enters its first game – the NFL's first game of 2018 – quite healthy, but the Falcons' opponent can't say the same. That's good news for Atlanta because it's facing a daunting task that the Panthers can relate to, opening on the road at the reigning Super Bowl champions Thursday night.
The Eagles will be without quarterback Carson Wentz, still rehabbing from a knee injury, but having Super Bowl-winning fill-in Nike Foles under center is a pretty good Plan B. At wide receiver, touchdown target Alshon Jeffrey will miss at least the first two games of the season coming off shoulder surgery, moving free agent addition Mike Wallace into a more prominent role for a unit that also traded Torrey Smith to the Panthers in the offseason.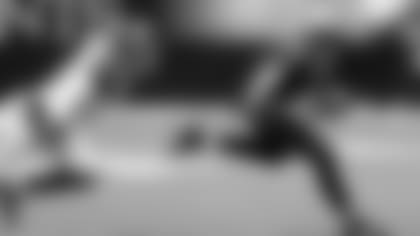 SAINTS: New Orleans, even more so than Atlanta, has been able to plan for a significant absence. Running back Mark Ingram will have to sit out the first four games for violating the NFL policy on performance-enhancing substances, but there are no better Plan Bs than running dynamic back Alvin Kamara out against division foe Tampa Bay on Sunday.
The backup plan, though, is quite a bit dicey. Head coach Sean Payton has said he doesn't intend to overwork Kamara – a high-impact producer with a low volume of touches as a rookie – during Ingram's absence. Yet the Saints kept just two running backs on their initial 53-man roster, and the other one was rookie Boston Scott. New Orleans did move quickly to sign veteran Mike Gillislee after the Patriots released him. Gillislee could be a competent fill-in for Ingram.
BUCCANEERS: The one NFC South team not to make the playoffs last year will open at the reigning division champion Saints, and the Bucs will do so with Ryan Fitzpatrick at quarterback.
Despite Tampa's struggles in recent seasons, Jameis Winston sports a 3-3 record against the Saints, but he'll miss the first three games of 2018, serving a suspension for violating the NFL's personal conduct policy. Fitzpatrick started three games for the Bucs was hurt last year and actually went 2-1, but the victories were against the Jets and Dolphins while the loss was at Atlanta. Still, he's a capable veteran who's had plenty of time to prepare for this moment.