CHARLOTTE — 'Tis the season, and all that kind of stuff.
The Panthers got the proverbial lump of coal in the stocking last weekend against the Steelers (as well as a few lumps), but the greatest gift they might be getting is the gift of a short week and one less day to think about it.
With Detroit rolling in here on Christmas Eve (friends, that's Saturday, we should probably start shopping soon), the Panthers don't have a lot of time to reflect on that one, which is a good thing.
Now, all they have to do is get ready to play one of the hottest teams in the league with everything on the line. So they don't have time to mess around.
Neither do I. Usually, on a Tuesday morning, I'm lounging around in my slippers for a few hours, sipping tea and pondering the mailbag that normally drops in the late afternoon. Or something. Not this week. It's go time for everybody. Regroup. Refocus. Get back to work.
Having a game on Saturday forces us all to concentrate a little more intently, and frankly, that would help with many things. There's a ton of stuff competing for our attention right now, but it's also the holiday season, which is supposed to be about devoting your attention to the things that matter the most, including being around your loved ones. And I swear, we'll all get to that. But first, gather 'round the traditional Yule' Bag, and let's see what's on your lists as it pertains to the football.
----------------------------------------------------------
Hi Darin! Great to have this early mailbag after a bad game Sunday. Although the game was disappointing, the players and especially Steve Wilks seemed to confront the issues of the game directly. I guess/hope that it bodes well for next week's game (as the Bengals did us a favor with their win, losing that game doesn't hurt much the chances of winning the division). But, as Wilks said, playoff talk must stop until the team gets itself right again. The Lions present an even more dangerous opponent as the teams can't run on them anymore (running stats against them are bad on last like 7-8 games), their D has been better overall, and their offense (OC is making noises as potential HC) has been good all year. Am I wrong (crazy?) in thinking that a win next week would mean even more than improving playoff chances? Unless the Lions play bad (which wouldn't be our problem), for us to beat them, we'd have to improve on those same issues that were troublesome Sunday. — Fernando, Sao Paulo, Brazil
If someone had told you in May when the schedule came out that the Lions might be the toughest team the Panthers played in December, you'd worry that they were still in egg nog season.
If they'd have said that in September or October, you'd have thought the same thing (trick question, it's always egg nog season).
Here in December, it also happens to be true.
The Panthers are catching a team that's playing both complementarily and well. On a day when they didn't look great offensively, the Lions made special teams plays to make the difference against the Jets. That's what good teams do.
Quarterback Jared Goff hasn't turned the ball over in the last six weeks, and the way offensive coordinator/former UNC quarterback Ben Johnson is calling plays, he'll end up on coaching search lists around the league this offseason.
The Panthers had gotten a lot of people at least a little lathered up by winning three straight at home, so it's reasonable for last Sunday's game to be deflating. It's not just that they lost; it was the way they lost.
But if they beat the Lions Saturday, it legitimizes a lot of the other work done the last couple of months and makes it easier to talk about the playoffs with a straight face around here. And it also reinforces what they did after getting rolled by the Bengals and coming back in a short week to beat the Falcons.
But to Wilks' point, they have to play better on Saturday first before they can think about what's next.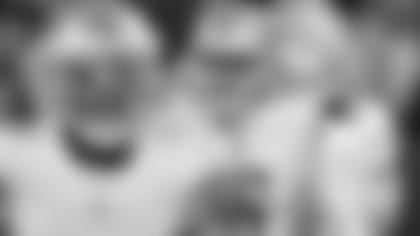 ----------------------------------------------------------
Channeling the essence of Jim Mora, my question is not about those hypothetical games in January. Instead, I was wondering how much stock we should put into Sunday's game. Yes, we lost, but we started well and managed to stay somewhat in the game despite the run game getting neutralized. We saw even more flashes of what Sam Darnold can do (and every week he looks better than the last, so can we really call them flashes anymore?), our secondary played well in spite of injuries, and we still control our own destiny.
And can we really be mad that we lost to Mike Tomlin, who's still on track now to maintain his record of never having a losing season? — Nate, Grand Prairie, TX
Of all the storylines from Sunday's game that we've covered already, the one you really shouldn't overlook is the fact that they basically got Mike Tomlined by Mike Tomlin.
All he is really is one of the four or five best coaches in the league, and his teams have come to embody his persona over the last 16 years. That last part is also one of the big reasons the Steelers have a certain style, the 16 years at a time. I think we get lost in numbers sometimes, but 160-93-2 (.631) and zero losing seasons in his first 15 years says it all. This is the worst version of a team he's ever put on the field (and they were messy Sunday), but still better than most.
You can certainly be mad about the way the Panthers played (poorly and uncharacteristically), but beating the Steelers is a hard thing to do, no matter who might be on the field because of the guy who has been on the sidelines for the last generation.
----------------------------------------------------------
Darin, let's just say the fans (myself included because I had Mom in town) did not respond to filling up the Bank today. In response the team did not respond and came out quite flat on both sides of the ball. It was definitely not the type of performance Wilks needed to strip that interim tag. So, two-parter: what does this team need to do in order to draw more fans out to the stadium, and do you feel that will have an impact on their performance (especially if they make the playoffs)? — John, Matthews, NC
Well, now we know who to blame. If John's mom had been there, everything would have been fine. She fixes everything (and she did the best she could with John, bless his heart).
There are a couple of prongs to this one if we're being honest. The first thing we could do to have fewer Pittsburghians (Pittites? Pittsburghers? I have no idea) in the stands is make Charlotte less pleasant and prosperous so that fewer of them would move to town (and their friends from Buffalo too). Those fans might travel, but a lot of them already live here. But we're a pleasant people who aren't afraid of outsiders and welcome the diversity and customs (and money) they bring to our community. And honestly, Steelers fans show up like that everywhere. The year the Chargers played in a soccer stadium, they were practically the only fans there, but they do it in other cities and to other teams as well, everywhere they go. This is not a locally isolated problem.
The biggest thing the Panthers could do to prevent such outbreaks, and this is a highly technical football concept, is win games.
Opposing fans didn't show up in such concentrations when Cam Newton was quarterbacking, and things were going well. But since Steelers linebacker T.J. Watt put the finishing touches on Newton's shoulder in the middle of 2018 on that fateful Thursday night in Pennsylvania, the Panthers haven't been consistently good, at home or on the road. That matters.
When the Panthers won three straight here earlier this season under Wilks, there was a little juice about the place, a certain energy. Players sense it, and it doesn't hurt the on-field product. And having been in this stadium a lot of days and nights when things have been better, I can tell you that fans absolutely show up when things are good. So if they get on another streak and make the playoffs it would look much different, I promise.
----------------------------------------------------------
Good morning Darin. Last Sunday, I saw the Ravens and Steelers play before we played the Seahawks. During that game, I saw backup QB Tyler Huntley operate a heavy run offense with minimal passing, and they beat the Steelers 16-14. So my question is, why were the Ravens able to run the football with great success, but we couldn't run the football to save our lives?! — Cody, Four Oaks, NC
It would be great if you could find a personality and execute it the same way, week after week, but until football is played by robots instead of human beings, you're going to get variances in performance. Also, when that happens, I'm out. I can barely work a computer now without the help of @pantherstatsguy, so the prospect of interviewing a robot after a game while he's trying to plug himself into an extension cord is not something I'm going to be part of.
It's also worth pointing out that Ravens coach John Harbaugh is in that club with Tomlin of the four or five best coaches in the league (the others being Bill Belichick and Andy Reid and I guess Sean McVay though I usually prefer one who is old enough to not be one of my kids).
But mostly, and this is not something they want to hear, that Panthers offensive line got pushed around. That's why Wilks is going to put them back in pads one day this week (using up his last such practice in which that's an option). There are technical football things that happened (and if you look at the film, you see many), but those five guys all had bad days at the same time, and when that happens, you see the result.
It's a good group, the kind of line the Panthers can build around for the next few years. But that also comes with expectations, and they have to play better, and soon, for this team to have a chance the next three weeks.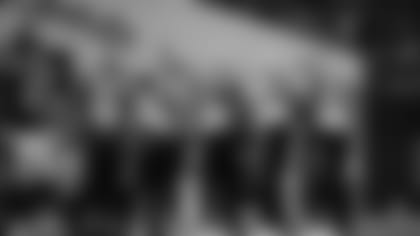 ----------------------------------------------------------
Football is such an emotional roller coaster. Every time I get my hopes up about the Panthers, they disappoint. They looked awful Sunday. Where was the urgency?
Do the Panthers have a plan this off-season to address the pass rush? It always seems non-existent, and this team can't just rush four and generate pressure. Brian Burns seems to have gone quiet lately. Someone who's about to be paid 25 million a year needs to make more of an impact IMO.
Someone who doesn't seem to be talked about a lot is Jeremy Chinn. He's not a fit at safety. There are no game-changing plays, and he seems to have a really hard time in coverage. Happy Holidays! — Jeff, Henderson, NV
Jeff packed a lot into that one, but here's more. It's not just football, the emotional roller coaster applies to the whole holiday season. We think they're supposed to be perfect, but they're not always like the versions you see on television. That's why we should be nicer to people this time of year when we're all in a perpetual short week.
As to Burns, I get what you're saying, but he did have two sacks two weeks ago (getting him to 10.0 at that point). He has 10.5 for the season, and that's 10th in the league. And they've gotten some help lately from guys such as Frankie Luvu and Marquis Haynes Sr. late in games, and that helps. But Jeff's larger point stands. Yes, you'd love to have someone opposite Burns to apply a little pressure on the other side. That's a harder problem to solve because getting one guy like him isn't easy.
His point about Chinn is also valid and probably under-discussed. Jeremy hasn't been playing his best football lately since coming back from that hamstring earlier this year. I don't think it's because of the injury, but the lack of plays made does coincide with the time he was out.
We've seen what Chinn can do. But he hasn't lately. Wilks was giving him an earful on the sideline in Seattle the other week over some problems in coverage, and he hasn't impacted a game lately. He's on that list of guys Wilks put on the screen the other week and challenged to do better, and he needs to. In eight games this year, he has one sack, no interceptions, and no forced or recovered fumbles.
Chinn's an interesting case. I don't know that being a 220-pound linebacker is good for the prospect of him playing in the league for 10 years. I don't know that many people get to that level of longevity anyway. I know he's made more plays when he's been in the box, and that what's left of this defensive coaching staff is trying to get him closer to the line of scrimmage more often.
He can be a dynamic player. We've seen that. He needs to be one again.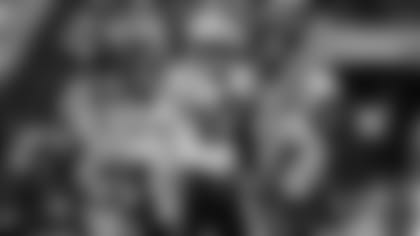 ----------------------------------------------------------
I'm back (That was a Cam reference) with a new question for this wonderful no-school week. I have been hearing a lot from some of my fellow friends, my family members, and fans in comment sections of Panthers blogs that Sunday's game was poorly coached. I disagree (I thought the only poorly coached Steve Wilks game was against the Rams), but I would like to hear your thoughts on this.
Hopefully, we can win three in a row and host the Cowboys in the playoffs. — Zach, Charlotte
I don't know that it was his finest hour as a coach, but it's also worth remembering that Steve's kind of the step-dad here, working with a staff he didn't have anything to do with putting together, and making the best he can out of a roster that created the conditions for the last coach to get fired in October. So when we're dissecting these things, you have to be clear-eyed and honest (and careful) when assigning blame. That Rams game plan, when PJ Walker was limited to only the most rudimentary passes, was created on the fly with the idea of minimizing risk. It also minimized plays. It's a delicate balance, and they sort of found a formula after that game.
There are things Wilks has done to make a less-competitive team more competitive. There are things he's going to need to change to make it more consistently competitive if he gets the job next season. How he proposes to do those things will go a long way toward whether he gets the job or not.
Also, I don't care if it's winter break. GO BACK TO CLASS, ZACH.
----------------------------------------------------------
I guess my question this week is, where is the consistency with the defense? We knew there were plenty of QB questions, yeah, but it seems like one week, the defense is stout, and then the next week they can't get it together. While the defense has definitely been playing well, something just seems to be lacking. Is there any hope of consistency being put together, or is it time to start thinking about another off-season of some major changes on the defense, particularly on the D-line, again? — Eric, Brick, NJ
A few questions ago, we mentioned that the offensive line kind of got pushed around a little bit last week. Well, so did the defense.
When you look back at that game, you'll see the Steelers forcing Derrick Brown and Matt Ioannidis and the rest of the line into playing laterally rather than getting upfield. That's a sure sign that things aren't going well because what they're doing is built on those guys moving forward and not side-to-side.
They'll certainly be looking to add to the line this offseason. Again, the quest for a second pass-rusher is not a new one or one that's unique to the Panthers. And Ioannidis has been a solid player, but he's an unrestricted free agent at the end of the year, so it either needs to be him or someone like him.
----------------------------------------------------------
OK, you asked for it. Here is a modernized version of my egg nog recipe (updated back in the college daze) [Editor's note: Yes, he spelled it that way on purpose, and you'll see why]:
1 container egg nog ice cream
1 pt heavy whipping cream
pinch salt & cream of tartar
1 cup each: Wild Turkey, Myers Dark Rum, light rum, brandy, Canadian whisky
Separate eggs, beat whites stiff, adding salt and tartar as needed. Add sugar to yellows and start mixing. Then add booze [the booze "cooks" the yellows]. Then add the cow ingredients while still mixing. Fold in whites and float ice cream on top. Allow to stand for several hours in fridge. Serves 8.
MERRY CHRISTMAS [although if you over-imbibe, it might not feel so merry!] — Clay, Kingfisher, OK
My heavens, that's quite a recipe. Clay had my curiosity at the five cups of booze (make sure you have a safe ride home if you're partying with Clay), but he got my attention with "add the cow ingredients." That made me laugh. And that's the point of a good bucket full of nog, I suppose. The mixing of all the chicken ingredients (I'm totally stealing that line) makes it labor-intensive, but I respect people who do hard things on purpose. Sign of character.
Also, If I was a betting man — which I am not — I'd wager that Clay had made that recipe before and served fewer than eight people with it. Call it a hunch.
But for adding "cow ingredients" to the lexicon and contributing a quality holiday recipe to the Ask The Old Guy Cookbook (note to self, call the marketing department when we're finished here), I'm absolutely making Clay this week's Friend Of The Mailbag and will be getting the appropriate honorarium on the way to him soon. He deserves this prestigious honor and then some.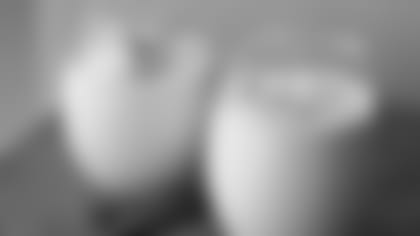 ----------------------------------------------------------
Let's go lightning round, brought to you by the patron saint of the lightning round Jeff from Fuquay-Varina, to close it out this week.
Darin, I totally loved your response to me re: the "Shut Up, Jeff" conundrum. You've convinced me to just embrace my spot as "the Good Jeff" (your words) and not worry about what you do with the t-shirt idea. With your permission, I'm going to adopt the handle of "Good Jeff 1", leaving plenty of room on the depth chart for all the other "Good Jeffs". BTW, when the "Shut Up" shirts are ready, put me down for a 2XL. The check's in the mail(bag). See what I did there? — Jeff, Concord, NC
We have several Good Jeffs. You can't just put yourself on top of the Jeff Depth Chart (say that five times fast after a glass of Clay's nog). There has to be a Jeff competition in training camp. But going into it, I'd suspect it's going to look something like this:
Jeff from Nevada/Jeff from Concord (co-starters until we decide)
All the other Jeffs in the world
Hi, Darin, I'm a faithful reader of ATOG, but this is my first query. A lot of folks are questioning Sam or PJ vs. a rookie draft pick. What about Matt Corral? Did we forget about him? — Elaine, Wilmington, NC
Thank heavens for Elaine. I was beginning to get the shakes because no one asked the Weekly Matt Corral question (trademark pending) last week. Also, because I'm still thinking about Clay's nog recipe.
The short answer is Corral might be part of the answer next year, but he can't be the only part of it. The little bit of him we saw in the preseason wasn't enough to make a sound decision. But yes, add him to the mix next year, along with some other new parts, and let's see what happens. I promise we'll talk plenty about him in the future because that position is going to look very different this offseason (Source: My two eyes).
Hi Darin, second-ever question here. With the loss today to the Steelers and a defense that started out playing like it was their first-ever game (not even a second one), I'm skipping the traditional football questions and asking what are your plans for Christmas dinner? Favorite dessert? I'm a huge fan of banana pudding myself. Not likely to get any because I'd have to make it, and I'm not my momma. Merry Christmas! PS. Maybe Santa brings us an early present with a win against Detroit. — Wanda, Deep Run, NC
If we can get John's mom to come to the game, and Wanda's mom to make banana pudding, it'll be the best Christmas ever, whether Clay brings the nog with an octane rating or not.
The secret ingredient is the moms, I think. That's the best part of Christmas when I get to see mine.