CHARLOTTE – The remade Carolina wide receiver corps has been a focal point all offseason. So with preseason nearing completion, it's a perfect time to check in with wide receivers coach Lance Taylor to assess where the group is at.
"We've got a great mixture. It's a very well-rounded group," Taylor said. "We have a chance to be really special."
Taylor on Monday provided insight on each of Carolina's projected top five receivers, with some additional commentary.
After a quiet start to the preseason, Funchess showed Taylor what he wanted to see in the dress rehearsal against the Patriots.
Funchess had three catches on three targets for 57 yards, though his 22-yard reception on a deep dig was brought back due to a penalty up front. His 28-yard back-shoulder grab against cornerback Stephon Gilmore was a thing of beauty.
"Against New England, Funch had his best outing so far," Taylor said. "He really took a big step in showing us who he can be and who we think we saw glimpses of last year in terms of being a No. 1 receiver, a dominant 'X' for us."
The 6-4, 225-pound Funchess is looking to turn those glimpses into consistent production during a contract year.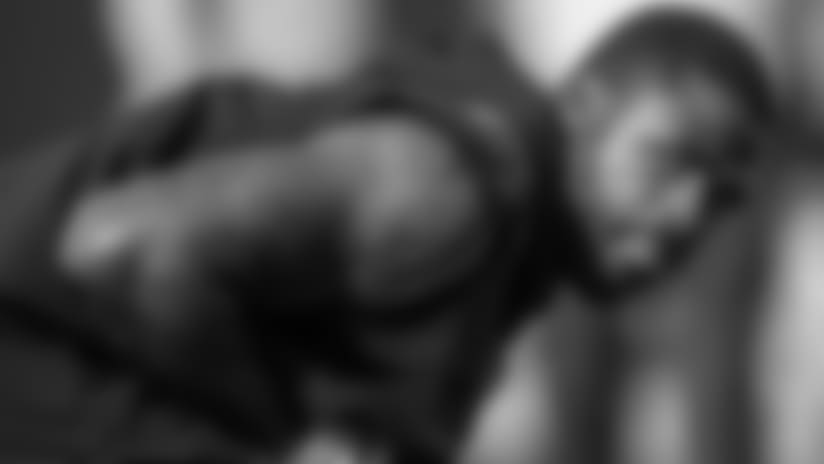 The veteran trade acquisition posted just one catch for 12 yards in three preseason games. Cause for concern? Not for Taylor and Smith.
"Torrey had a phenomenal camp – may have had the best camp of any receiver in our group from Day One until now," Taylor said. "We've had some missed opportunities. There have been some near-misses. We haven't connected with him in these preseason games, but that doesn't worry me with a guy like Torrey.
"He's been lights out in competitive periods against our defense, he's made some phenomenal plays. Plus, with his drive and his habits, I know he is going to make sure he and Cam (Newton) are on the same page. He's new in our system and just new in working with Cam, and Torrey is at a different speed than a lot of other guys. It's on all of us to make sure that's right."
When asked about his lack of production so far, Smith noted that his preseason statistics have historically been "terrible." Research bears that out. In his previous three preseasons, he's recorded just three catches only to then average 30 receptions and 453 yards in the regular year. And those numbers don't include the 13 catches he had while helping the Eagles run through the postseason en route to the Super Bowl last year.
"For me, I go by how I practice," Smith said. "Obviously, you want to perform well every time you're out there, but it's not a concern of mine. I've been practicing very well. I'm looking forward to continuing that and bringing it when we get ready to face the Cowboys."
The other veteran addition to the receiver room, Wright did what he does best against New England. On third-and-4, he picked up 11 yards. On third-and-5, he moved the chains with a gain of 8.
Head coach Ron Rivera described Wright well: "Jarius is a very slippery underneath receiver."
Said Taylor: "Jarius fills a role and a void for us, that honestly we haven't had filled since Jerricho (Cotchery) retired (and became assistant WR coach). Bringing him in was a great addition. It's what we needed in a slot receiver. He's always been a third-down threat. He's going to be consistent, he's going to be reliable and he's going to move the sticks."
The first-round pick was tremendous during camp and showed his playmaking ability in his preseason debut at Buffalo, recording four catches for 75 yards, including one catch-and-run where he left three Bills defenders in his wake.
But Moore was held without a catch (on five targets) in each of the last two preseason games.
"DJ came out of the starting gate really fast," Taylor said. "Really flashed early and showed some signs of who we thought he was coming out of Maryland. Dynamic with the ball in his hands. And then he kind of hit this rookie wall – mentally and physically.
"We as coaches put more on him than anybody I've been around. We've asked him to play X, F and Z. With the accumulation of reps in camp and the volume of plays you install, you start to hit that wall. We said, 'Hey, we're going to take a little off your plate and get you back to playing fast.' We want him to stop thinking so much and just let his God-given ability take over."
Installing a game plan as opposed to an entire offense should help Moore get back into a groove. The Panthers plan to task him with a bucket of plays each week, and Taylor believes that will help in streamlining the rookie's focus.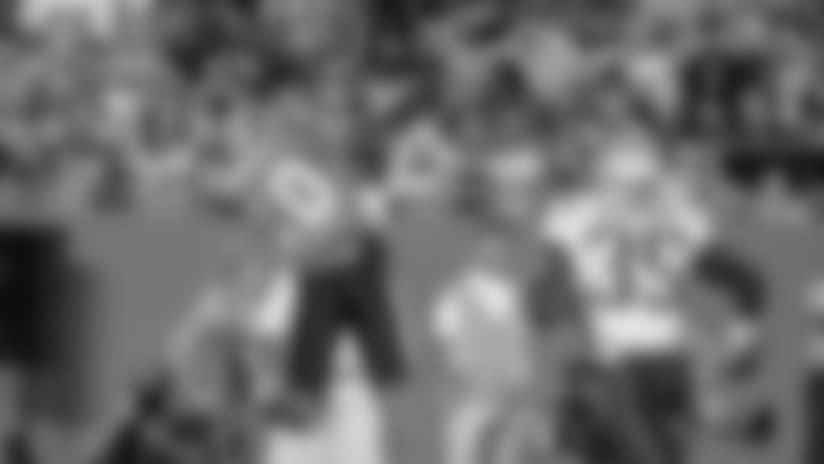 Samuel's preseason has been extremely encouraging, and quite honestly, surprising.
The second-round pick from a year ago, whose rookie season was cut short by a severe ankle injury, leads the team with nine catches for 166 yards in preseason play.
"Curtis has really exceeded expectations when you look at the injury he had last year," Taylor said. "Such a traumatic injury, you really fear that a guy isn't going to be able to come back full speed, 100 percent healthy. He's really improved the technical aspects of being a receiver – catching with his hands more consistently, technique in his route running, being able to beat press man-to-man coverage. He really took ownership of those things we challenged him with."
Samuel's game-breaking speed has returned to the offense, and so has his swagger.
"I'm getting into a good rhythm," Samuel said. "Start feeling myself, start dancing a little bit, start jiggling. Every day I'm getting better and better, and I mean, watch out."
A breakdown of Carolina's wide receivers wouldn't be complete without a mention of Damiere Byrd, who brings value in the return game and is in good position to secure the sixth and final spot as he looks to build on a season in which he recorded the first three touchdowns of his career. Mose Frazier's contributions can't be overlooked either. Frazier leads the Panthers with two touchdown receptions in the preseason, but he's still likely on the outside looking in for a roster spot.