That case took a hit Thursday as both were on the chasing end of long touchdowns.
First, it was Bradberry on the Steelers' opening play from scrimmage.
"That was all my fault," he admitted. "Just bad football."
Bradberry thought quarterback Ben Roethlisberger was going to throw to wideout James Washington, who had run a 5-yard hitch near the sideline. But Roethlisberger revealed afterward he was getting ready to go to running back James Conner out of the backfield until safety Eric Reid came crashing down. So Roethlisberger changed his plan and threw a rope to JuJu Smith-Schuster, who sprinted into the space Bradberry had vacated.
"It was a snowball effect from there. We had the momentum, and after that play, we lost it," Bradberry said. "Football is sometimes all about momentum and I allowed them to get the momentum back. So I take blame for that."
Smith-Schuster's 75-yard score erased a 7-0 lead and began a 24-0 run for Pittsburgh. The Panthers stopped the bleeding with Christian McCaffrey's second score of the night with 5:04 left in the second quarter, but the Steelers struck back less than two minutes later.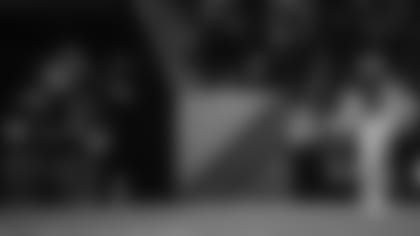 Until that point, Jackson had done a decent job in his matchup with wideout Antonio Brown. The wideout many consider the best in the league had four catches but just 46 yards. Then he sprinted down the sideline, hand fighting with Jackson, before hauling in a 53-yard score.
Jackson, who slipped on the play, immediately tried to state his case.
"DJ was mad, he was upset, felt like he should've had a call, which he probably rightfully should have," Bradberry said. "But we're at their place, so you're not going to get a call."
"I felt like I should have got something. Ain't no way I'm just going to fall just chasing a guy. I do this every weekend. I press guys. I play them up the field. I'm not just going to fall like that. But it is what it is. He made a good play on the ball. He's a great player in this league, well respected in this league."
So, yes, the reality of sports is a savvy superstar will often get the benefit of the doubt against a rookie. There's not much a corner can do except learn what the best at his position do – move on.
"One play. One play each. That type of stuff don't define us. We know what we've got. We know we have a lot more football left to play," Jackson said. "We're not going to let one game define us. Not even one game, two plays really, define us. That's what it is."