CHARLOTTE – Memories of home can fade over time. Sometimes, what you remembered can change completely, and take on meanings you never imagined when you were living them. That can happen when you realize you weren't seeing the full picture, or at least from every side. Especially if you didn't realize there was another side.
The Minnesota Brandon Zylstra grew up in isn't the same as the Minnesota he saw on television last summer, when the death of George Floyd sparked a summer of protests that spread nationwide. And it's certainly not the same Minnesota he sees on the news now, with Floyd's alleged killer on trial, and a new police shooting of an unarmed Black man heightening tensions and creating a paralyzing yet familiar fear for one community — and also exposing realities Zylstra never considered when he was younger.
The Panthers wide receiver said this week that he knows now that things might never have been as they seemed where he grew up, an awakening which those around him support, even if they remember a different version of home.
"It's all heartbreaking to me," Zylstra said. "I was like a lot of people, I didn't think things like that could happen in my home state.
"Racism didn't seem like a problem to me then."
It was. He just didn't see it. He's beginning to now, and wants to take the small steps he can to create the kind of world he wants to live in. Zylstra is raising money to sponsor a scholarship fund for Black students, creating a chance for an education without the same kind of debt he faced while growing up in a different time — and, as he realizes now, a different place.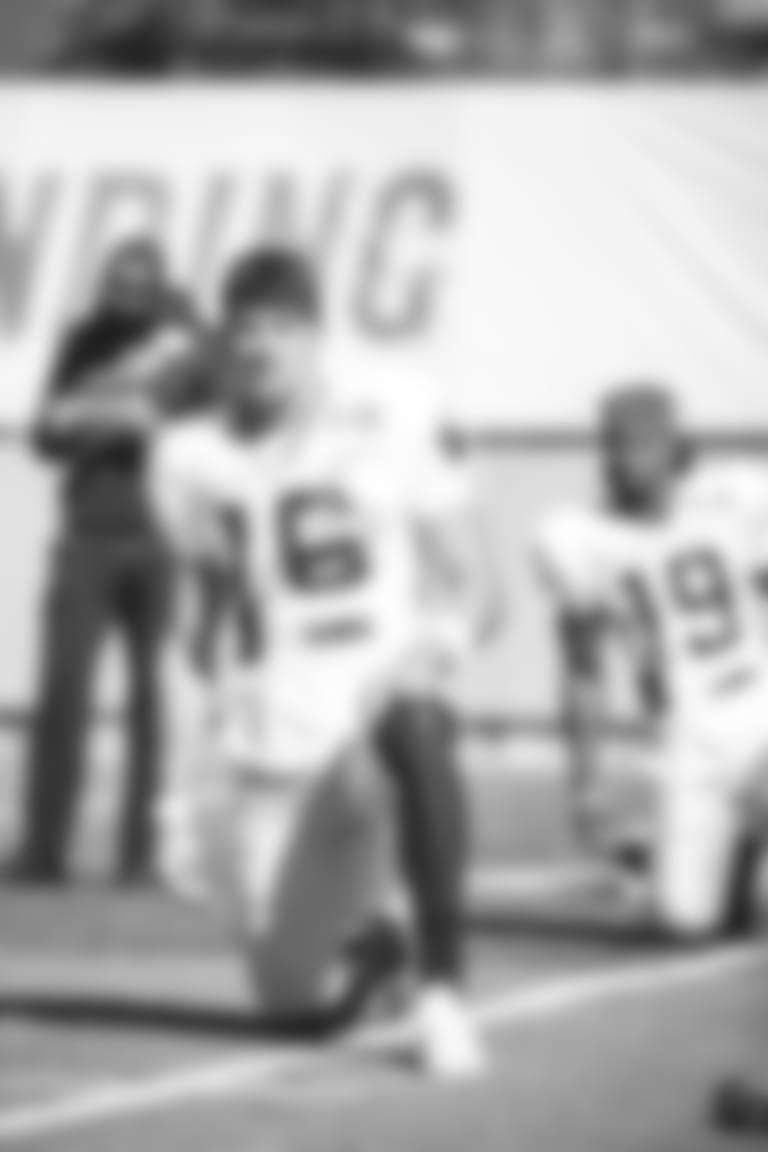 Zylstra was raised in Spicer, Minn., a small town two hours west of the Twin Cities. The town's motto is "Spicer is Nicer," and when you consider yourself nicer than a place that's famous for Minnesota Nice, well, that had to be one of the most pleasant places on Earth. As long as you looked like everyone else, at least.
According to the 2010 U.S. census, Spicer was home to 1,167 people, and 98.2 percent of them were white. The Black population wasn't much of a population at all, a family or two, making up 0.1 percent of the population.
But it was hard for Zylstra to see that as a problem because he was so close to it. His best friend back home was Jayme Moten, whose family was practically the 0.1 percent there. Moten knew that things were not quite the same for him, even if it didn't look that way as he and Zylstra ran to each other's houses to play.
When Zylstra looked at Moten, he saw a friend and a teammate, a guy who helped him and New London-Spicer High School to great success. Moten, who remains Zylstra's close friend and is also his agent, remembers it a little differently.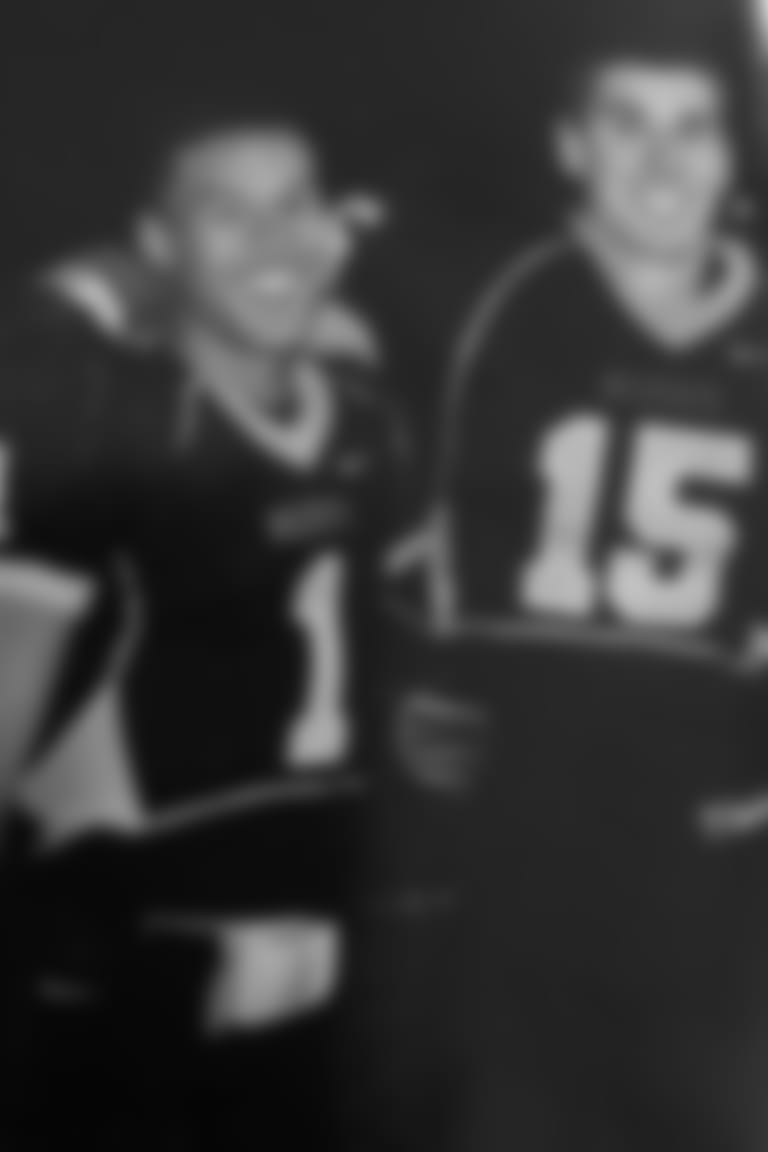 "Brandon had a different perspective," Moten said. "I will say, my brother and I have talked about this, we never necessarily felt unsafe there. But we knew things weren't the same for us as everyone else in town."
Moten recalls subtle things in high school, signals he picked up that others might not have since the same standards didn't apply. Moten credits his mom for keeping him on the high road, along with the simple struggle of being a single mom trying to raise a family.
"The difference in Brandon's perspective and mine could be as small as someone saying, 'He speaks so articulately,'" Moten said. "For him, that would never raise a red flag. But there are a number of things I remember like that. I'd go home and talk to mom about it since we were basically the only Black family in town. She always told us to rise above it, to come out stronger.
"Now looking back at it, it's unfortunate how some things were handled. Being an athlete, winning championships for the school, everything looks happy. But people on the outside don't realize what it was really like, or pick up on the things that were said and done by students or teachers or police officers that were intimidating."
Zylstra freely admits his blind spot now.
"When we were growing up, I didn't see it as a big deal," he said. "Somebody would call Jayme a name or something, and he'd just laugh it off and it never seemed like a big deal to him. I was probably in my 20s before I realized that racism was still a thing."
Zylstra would go off to college, working his way through Augustana University in Sioux Falls, S.D., and Concordia College in Moorhead, Minn. Hardly the kinds of melting pots which change your perspective on the world. Even when he graduated and was playing professional football in Canada, the realities others face didn't register, until he saw it through the eyes of teammates.
Zylstra recalled standing at a bus stop in Edmonton with Black teammates Bryant Mitchell and Darius Morris. People stared. Words were said. Zylstra described a "minor altercation," but the conversations with Mitchell and Morris that ensued changed him.
"I was like, 'Dang, is that what's it's like out here for you?' and they were like, 'Yeah, every day,'" Zylstra recalled. "I had no idea. Was I in a bubble? Absolutely. I'd call my Black friends and just admit I didn't know it was like that, and hear their thoughts, and I wanted to apologize, at least be one guy, because I didn't realize it was as bad as it was."
Several of those conversations were with Moten, who saw his friend transform, as both of their perceptions of home were being changed at the same time. It was impossible to think the same way about Minnesota Nice when you realized it wasn't nice for Floyd, or for Daunte Wright.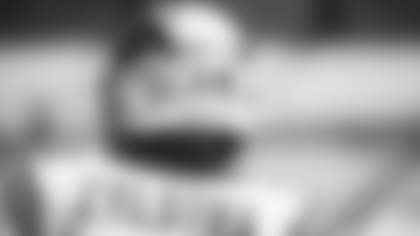 "These things hurt Brandon, they hurt everyone in Minnesota," Moten said. "It's a reality check for a lot of people in Minnesota, who never have to think about certain things. This week (with the Wright case), it's another red flag. It's scary. You can get pulled over and you never know what's going to happen. A hundred thousand cops can be beautiful, caring human beings. One doesn't feel the same way, and it can change everything.
"It's tough, because it's like we've lost a love, or a childhood friend. We used to feel so at home, on the lakes in the summer, out in the snow in the winter, Minnesota was always home. Now, it feels like that's slipping away, that it's not what we thought it was."
During the course of all their conversations over the last year, Zylstra decided to turn his thoughts into action. He wanted to do something to make a tangible difference, something he could touch and see. He considered working with former Vikings teammate C.J. Ham and some other Minnesota athletes to clean up a neighborhood. But during a pandemic, it's hard to gather people responsibly. So Zylstra kept thinking, and adding his own perspective.
His own college experience created a financial burden. There are no athletic scholarships in Division III, and Zylstra left school with a mountain of college debt. Playing in the CFL didn't allow him to retire much of that. He's comfortably making NFL wages now and in a better spot, but the experience of climbing out from under that weight changed him.
That's why Zylstra wanted to start a scholarship fund. His initial goal was to raise $2,000 to help a couple of students, but he's already raised over $5,000. He's now thinking about getting to $10,000, to make a tangible difference for a pair of students. You can donate to the fund here, and he's working with local groups to publicize the scholarship.
As he wrote on the Bold.org website: "Talent is evenly distributed, but opportunity is not. Inequality of opportunity is pronounced in the Black community in many different realms. Its prevalence in education is particularly important because education is one of the most powerful determinants of access to opportunity."
"This really felt like something I could do to help, and ties together two of the things I care about," Zylstra said. "First, I love people who are passionate about what they do, people when they talk, I can hear your grit. And then to give students an opportunity to go to college, and come out without the kind of debt a lot of people struggle with.
"I just knew I wanted to do something. I wanted to be able to make some kind of difference."
Zylstra knows he's one man. He knows there's only so much he can change, whether it's in his hometown, a new place, or the world at large. But he sees something that can be done, and he wants to change things, for two people, at least.
That's how change starts. That, and looking at the world through a different set of eyes, and realizing that a change is necessary.