CHARLOTTE – We know quarterback Cam Newton will make his preseason debut Thursday night against the Patriots.
How much will he play? That depends on how things unfold.
"A lot of it will be about the flow of the game more than anything," head coach Ron Rivera said. "Ideally you'd like to have three or four really good possessions and then go from there and make your assessment.
"I'm looking for him to go out and have good tempo, control the pace of the game and make good decisions."
The Panthers exercised caution with Newton, running back Christian McCaffrey, linebacker Luke Kuechly and tight end Greg Olsen during the first two weeks of the preseason, opting to hold them out against Chicago and Buffalo.
But the third week is the dress rehearsal week, and it's important for those guys to get at least a little bit of game action before the regular season kicks off.
And Rivera loves the fact that the game is against the defending champions. In fact, the Panthers and Patriots have squared off in the third week of the preseason five of the last six years.
"I like it just because it's a measuring stick. Coach (Bill) Belichick, the way his teams play and prepare, they are going to test you," Rivera said. "It's an opportunity to truly gauge where we are and what we need to be better at."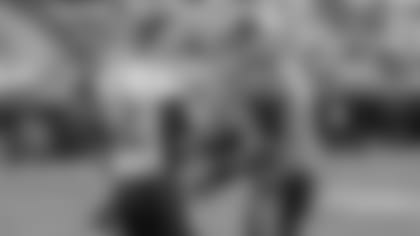 As for the areas of the roster that he'll be watching closely, Rivera listed several items.
--Nickel, along with the continued development of Tre Boston and Ross Cockrell at safety.
--The offensive line coming together.
--The fourth, fifth and sixth wide receiver. "What's the combination of guys we're going to go into games with?" Rivera said.
--And the rookie running backs. "We've really got to see Jordan Scarlett and Elijah Holyfield a lot. We have to see what those guys are made of, and if they have the ability to help us."