The Panthers will play at the home of Tottenham Hotspur of the English Premier League on Sunday, and that got me thinking about comparing players across the two sports.
So here's an attempt at finding some suitable matches.
Luke Kuechly: Liverpool defender Virgil Van Dijk
This is an easy one. Van Dijk has emerged as arguably the most rock-solid defender in world football. Kuechly has long been the best linebacker in the NFL and one of league's best defensive players. Both bring a physical presence. Both read plays extremely well. Both communicate directions to teammates. And both sure know how to tackle.
Christian McCaffrey: Liverpool forward Mohamed Salah
McCaffrey and Salah are capable of sheer brilliance at any moment. And both score – a lot. The other thing about these two superstars is that people had their doubts. There were those who thought McCaffrey wouldn't be able to thrive between the tackles in the NFL. And many wondered if Salah would have problems finding his groove in the Premier League after failing to become a fixture at Chelsea. Well, no one has any concerns about either anymore.
Curtis Samuel: Man City winger Raheem Sterling
So much speed. So much pace. Always a threat. Explosive in possession of the ball. Samuel and Sterling are young players who are on the up-and-up.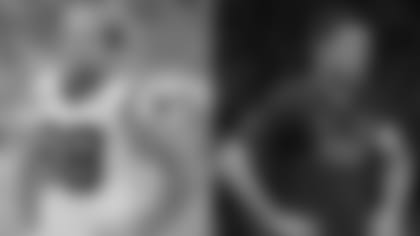 Greg Olsen: Liverpool fullback James Milner
Milner, like Olsen, is one of those dependable veteran leaders. He's always where he needs to be when he needs to be there. And you know both these guys are going to come through in the clutch. Bonus points for them boasting similarly distinguished jawlines.
Joey Slye: Tottenham forward Harry Kane
A super strong leg and a terrific striker of the ball. That's Tottenham's talisman and that's certainly Carolina's kicker, who we know can really boom it. Also, Kane has expressed interest in trying his luck at becoming an NFL kicker one day, so this was an obvious choice.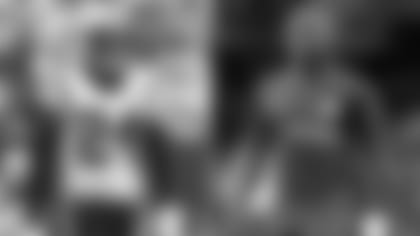 James Bradberry: Chelsea midfielder N'Golo Kante
Carolina's No. 1 cornerback quietly goes about his business. And his teammates LOVE him. You'd describe Kante the exact same way. Both players are critical to their respective team's defense. They are both responsible for anticipating passes and breaking them up. And they are both seemingly impossible to rile up.
Jarius Wright: Man United midfielder Juan Mata
Wright is a veteran player with a lot of savvy. His contributions sometimes go unnoticed. But he never complains; he just does his job. Mata is very similar. He's crafty. He knows all the tricks. And he makes up for his lack of size with a great understanding of the game.
Tre Boston: Arsenal defender David Luiz
Boston is a big soccer fan, so he came up with this one on his own. And to be honest, it's pretty darn accurate. Obviously, in addition to both of them serving as the last line of defense, there's the hair. A lot of hair. And Luiz is an eccentric personality – always has been wherever he's been. Boston, as we all know, is another athlete with a huge personality. Those two could literally talk each other's ears off.