The biggest thing DeVonta Smith did for NFL scouts Tuesday was step on a scale.
But that's a big thing in some minds, since he's not exactly the biggest thing.
The Alabama wide receiver and Heisman Trophy winner skipped the testing and workouts at Alabama's pro day on Tuesday, electing to let his game tape tell the story for him. So when asked about adjusting to the NFL, Smith made it seem like no big deal.
"I feel like it's not going to be no different than college," he said. "I played against some of the best in college. I played in the SEC. I feel like that's the toughest conference there is.
"I know a lot of people that's bigger than me and have more problems than me. I'm not worried about it at all."
The Venn diagram of people in the NFL who are bigger than Smith eclipses nearly the entire circle of people in the NFL. Alabama listed him at 6-foot-1, 175 pounds, but his size became a bit of a mystery this spring.
He attended practices at Senior Bowl week but didn't participate, even in the customary weigh-ins where they announce your specific height, weight, and other measurements to a room full of scouts. On Tuesday, he skipped all the testing and drills with teammates.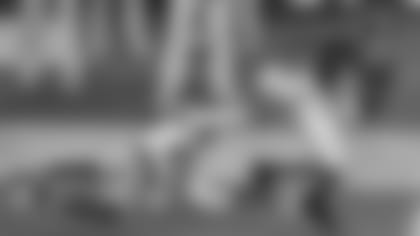 Even on Monday, when he met with reporters prior to the event, he dodged the questions like they were SEC cornerbacks.
The first time he was asked how much he weighed, he replied: "The same thing I've been weighing."
Upon further acts of journalism being committed, he relented, and later admitted he figured he'd weigh 170 pounds.
Receivers that light making it in the NFL isn't unheard of, but it's rare for them to be Top 10 prospects. The Ravens used a first-round pick on Marquise "Hollywood" Brown after he measured in at 5-9 3/4 and 166 pounds at the 2019 Scouting Combine. Other players of smaller carriage from Hall of Famer Marvin Harrison (just under 6-feet and 181 pounds at his Combine, though he played in the 170s at times) to Gary Clark (5-9, 173) have succeeded, but they were special for other reasons as well.
Smith has shown he can be too.
NFL Network draft analyst and former scout (and former Appalachian State quarterback) Daniel Jeremiah called Smith "a pristine route runner," adding that Smith was "really long-armed and can go up and get it as well."
Smith has provided plenty of evidence of that.
He caught 117 passes for 1,856 yards and 23 touchdowns last year, playing in an offense that also features another top receiver prospect in Jaylen Waddle. A year ago, they were both out there on the Alabama practice field with top-15 picks Henry Ruggs and Jerry Jeudy.
"It's great just knowing that the guy across from you is just as good as you," Smith said. "It brings a lot more fun to the game just knowing y'all are both out there and seeing things that he's going to do that's going to be mind-blowing. It just makes you want to go out there and do those same things. It's exciting...
"I think being around here, not just me but everybody, when you come to a place like this, the people that's ahead of you, you just look up to them and soak in everything that they're doing. Just watching the older guys when I first got here and what they did. Just soak in the things they would teach me and I'd get better every day. So it was good coming here having those guys ahead of me and being able to learn from them."
Those lessons were obviously learned, but Smith knows he's about to take another huge step on those long, skinny legs.
"I didn't get here by being cocky and things like that," he said. "I'm just being myself. That's just the person that I am. Just knowing that things are not over. This is only the beginning. I still have a long way to go."
View photos of Alabama's Pro Day featuring players like quarterback Mac Jones and cornerback Patrick Surtain II.