"The more a guy can do, the more value he has."
General manager Dave Gettleman said that in reference to defensive end Kony Ealy, the Panthers' second-round draft choice, but it applies to each of the three defensive players the team selected in the 2014 NFL Draft.
Here's a look at how each should fit into his position group.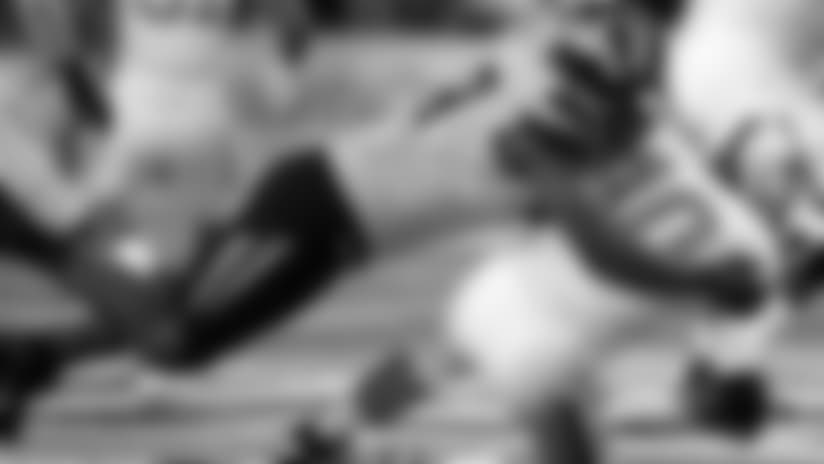 With bookends Greg Hardy and Charles Johnson helping the Panthers lead the NFL with 60 sacks last season, some were surprised to see Carolina use its second-round pick on a defensive end.
But the only surprise from Gettleman's perspective was that Ealy lasted to the 60th pick. And Gettleman said fans shouldn't be surprised to see Ealy on the field with Hardy and Johnson at times.
"Kony has the ability to be a 4-3 defensive end, obviously, but he's got the ability to go inside as well, which is huge," Gettleman said. "John Fox - bringing up a blast from the past - taught me when I was with the Giants that one of the biggest mismatches in the game is those sudden, quick guys against those hog mollies.
"Kony is very comfortable in there, He played against his share of big people inside in the SEC, and it was never too big for him. So one could make the argument that he's just as productive at the three-technique as he was outside. That has huge value."
That versatility could land Ealy on the field early and often. In addition to possibly joining Hardy and Johnson on the field in obvious passing situations, he could be in the defensive end rotation right away, especially with Frank Alexander suspended for the first four games of the season.
"I think he's going to be in the rotation real quick," Gettleman said. "He learns quickly, and he has a feel for our system with the time that (defensive line coach) Eric (Washington) has spent with him. We're very comfortable that he could get in there and play quickly."
The Panthers' fourth-round pick is versatile as well, having started nine games at cornerback at North Carolina in addition to his 31 starts at safety.
"They see me as a safety. If I have to I could play both, but I'm coming in to play safety," Boston said. "I'm not just one type of safety. I can ball-hawk and I can come up and play in the box."
Boston joins a position group in transition. Robert Lester returns after starting four games as a rookie last season, but Charles Godfrey, who started two games before a season-ending Achilles' injury, has moved to cornerback. Mike Mitchell and Quintin Mikell, who accounted for the other 26 starts, became free agents and weren't re-signed by the Panthers.
Carolina, however, did sign a pair of former NFC South foes with Pro Bowl experience in Thomas DeCoud and Roman Harper. The Panthers also have Colin Jones, who can fill in at safety in a pinch but has been on the team the past two seasons primarily because of his strong special teams play.
So how does Boston fit in? Quite well, the Panthers believe.
"He can provide great depth," Gettleman said, "and he has a special-teams mentality to him."
Carolina's fifth-round choice also possesses the type of versatility the Panthers are looking for. He landed on the team thanks to Carolina's versatility.
"He was too good of a value to pass up," Gettleman said of the move orchestrated by director of football operations Brandon Beane to trade up and take Benwikere. "Benwikere had been in the conversation in the fourth round, but we just felt like a trade was a better value at that point. After we made the Boston pick and things kept going, Brandon said, 'What do you think?' I said, 'You know what, if he's there in the top of the fifth…'
"When we got there, we made the move. It was definitely the right move. Brandon did a great job."
Benwikere could figure in right away in the nickel role, and Gettleman believes Benwikere can do more than force the opposition to punt.
"He had 14 career picks, and something I've learned over the years is that if you're an interceptor in college, you'll be an interceptor up here," Gettleman said. "He's very smooth and fluid - that along with his instincts, his awareness, his intelligence, and he's got excellent ball skills."