Head coach Ron Rivera liked what he saw when the Panthers' six draft picks debuted last weekend alongside undrafted rookies, tryout players and a handful of veterans.
Now he can't wait to find out how the draft choices perform when they're outnumbered by veterans.
"I thought some guys showed very well," Rivera said after the Panthers' rookie minicamp concluded Saturday. "I look forward to seeing them when they get to be with the veteran guys."
That will happen in a meaningful way next week, when players participate in organized team activities (OTAs) as the third and final phase of the offseason workout program gets under way.
Throughout the three weeks of OTAs, followed by a mandatory minicamp in mid-June, the rookies will slowly but surely start to get a feel for what their role could be come the regular season.
But for now, here's a look at how they initially fit into their position group, starting on the offensive side of the ball. Tomorrow, we'll take a look at the defense.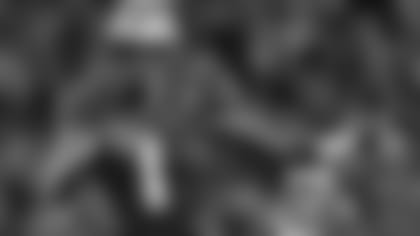 At the rookie minicamp, the Panthers' first-round draft choice made a couple of eye-catching grabs.
"What do you mean highlight catches? That's the norm," Rivera said with a smile. "It was very exciting. I'm very excited about the player he can be for us."
After parting ways with their top four receivers in the offseason, the Panthers needed a difference-maker at the position, and Benjamin will be given the opportunity to seize that role. At 6-5, 240 pounds, he should be an imposing threat in the red zone immediately, but his overall impact will depend on how quickly he's able to acclimate to the NFL.
While he works his way to a point where highlight-reel catches really are the norm, the Panthers are in good hands with the good hands possessed by veteran possession receivers Jerricho Cotchery and Jason Avant.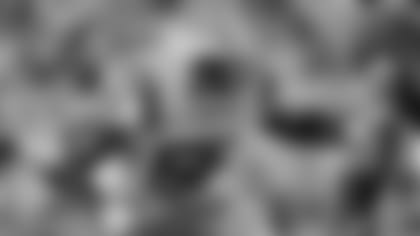 At 6-3, 316 pounds, the Panthers' third-round selection certainly looks like a full-grown man, and he plays like one, too – even though he's nearly a whole year younger than the Panthers' next-youngest pick.
"I had forgotten that he's only 20 years old. Someone reminded me, and I was like, 'Holy smokes!' " general manager Dave Gettleman said. "With younger guys, the first thing you have to ask yourself is, 'Is it going to be too big?' But here you've got a guy who played in the SEC and started and was a quality, powerful player."
Turner could contend from Day One for the starting right guard spot, especially if end-of-season starter Nate Chandler successfully shifts to tackle. Chris Scott and Edmund Kugbila (assuming he's healthy) could figure in as well, with Carolina banking on Amini Silatolu to reclaim the left guard spot after missing most of last season with a knee injury.
The Panthers' undrafted rookie class also has a guard worth watching in Ohio State product Andrew Norwell, who is nearly two years older than Turner but not necessarily anymore prepared than the LSU product.
"One of the things that's going to give Trai a leg up is that (former NFL coach) Cam Cameron is the (offensive) coordinator at LSU, and they run a very similar system to what we run," Gettleman said.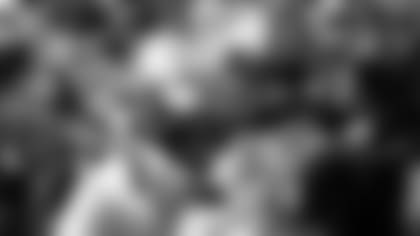 With 2013 rookie running back Kenjon Barner unable to get much playing time behind Carolina's stable of running backs, some wonder where in the world the Panthers' sixth-round pick this year could possibly fit in.
Anywhere the Panthers need him.
"He just really fits," Gettleman said. "He fits our scheme. We want to be a power run team, and that's what Tyler comes from. Three hundred-thirty carries, and he's as healthy as a horse."
Unlike Barner, a sixth-round pick last year whose future appears to be in a specialty role and on special teams, Gaffney could possibly fill the role of a DeAngelo Williams or Jonathan Stewart if one of the duo succumbs to injury. Long term, perhaps Gaffney could develop into a primary option in Carolina's power-running scheme.
Whatever the plan, he's ready to hit the ground running.
"The biggest problem that young running backs have is the blitz pickup stuff. If they can't do it, you can't get them on the field," Gettleman said. "It usually takes time, but this kid knows it and he's smart with it."