CHARLOTTE – Wide receiver Curtis Samuel was coming off a severe injury that put an end to an admittedly disappointing rookie season. He was in a shell.
Then the Panthers drafted another wide receiver with their first-round pick, Maryland standout DJ Moore.
"Most people probably viewed it as, 'Oh, it's a competition and they ain't going to like each other because they're fighting for the same spot,'" Samuel said. "When he came in I didn't really know what to expect.
Yeah, you could say that.
"Those guys are like Batman and Robin," quarterback Cam Newton said. "I don't know who is Batman and who is Robin, tweedle-dee or tweedle-doo. But man, it's good for me as quarterback to see those guys meshing extremely well."
Samuel is 22 years old. Moore is 21. They're the young bucks in the receiver room, which created an obvious connection.
"We've got a good vibe," Samuel said. "We just easily gravitate toward one another."
"Me and Kurtco just hit it off," Moore said. "Just being funny and joking around."
Samuel is naturally outgoing and extroverted whereas Moore is more reserved and laid back. But players in the locker room will tell you, if you want to get Moore to open up a little, just get him around Samuel.
"I'm funny, but he's tries to be funny," Samuel said. "That's the difference."
"I don't try to be funny," Moore countered. "I just be real and it's funny."
The duo's running joke involves Newton, who tries to get in on their fun with mixed results.
"Listen, from Instagram, to Twitter to on-field celebrations, I've always been kind of envious of their relationship," Newton said.
Moore smiled wide when asked about Newton's envy.
"It's funny when he tries to get in on it, so we just let that keep going," Moore said. "He's not too old. He's still got that youngin' in him. But it's that new age, and we have to get him hip to everything."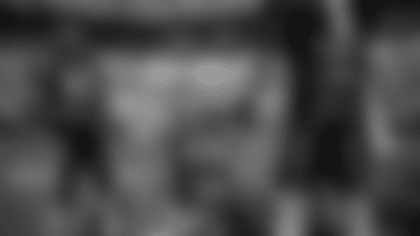 It's unchartered territory for the 29-year-old Newton.
"I've been begging them to tag me in any type of way!" Newton said. "They're anti-Cam, but it's alright.
"If they good, I'm good."
They're pretty darn good.
They've been bright spots in what's become a gut-wrenching season as Carolina slid from 6-2 to 6-6.
Moore has been among the league's best receivers after the catch (second among NFL wideouts in yards after catch per reception with 8.0) and leads all rookie wideouts with 759 scrimmage yards. The explosive Samuel, who has blazing speed, has made the most of his 31 touches, scoring six touchdowns.
"Those guys are hungry, man," Newton said earlier in the year. "I think the best thing that happened for (Curtis) was us drafting DJ. From training camp of this year, (Curtis) has been a different player."
Moore was quickly labeled an instant-impact player after impressing throughout the spring and summer. After getting his feet under him through the first few weeks of the season, he's provided the playmaking ability the Panthers foresaw when they took him 24th overall.
Samuel, a second-round pick in 2017, struggled to stay healthy as a rookie, and it cast some doubt on his future. He was highly motivated to prove himself before Moore joined the team and increased the level of competition.
But it's clear Samuel and Moore are feeding off one another, pushing one another to make plays.
The Panthers hope the smiles, laughter and most importantly, big plays, continue. None of that appears to be slowing down any time soon.
"Until we got on the field together, we didn't really know how it would go," Moore said. "I just knew we were two young playmakers and we had to stick together and help each other. We have different playing styles that we bring to help this team."