No one could stand up to his 4.32-second time at the NFL Combine, but no team stood up and showed enough belief in the LSU cornerback to select him in the first round of the draft.
That's hard to swallow for a guy whose goal is to someday stand in front of a congratulating crowd in Canton.
That attitude – and that speed – is why the Panthers pounced when Jackson lasted until the 55th pick.
"I'm not satisfied with being a second-round draft pick. Yeah that's a high draft pick, but I've got way more milestones to fulfill, and I'm going to be doing this for a long time," Jackson said. "I want to be a Hall of Famer."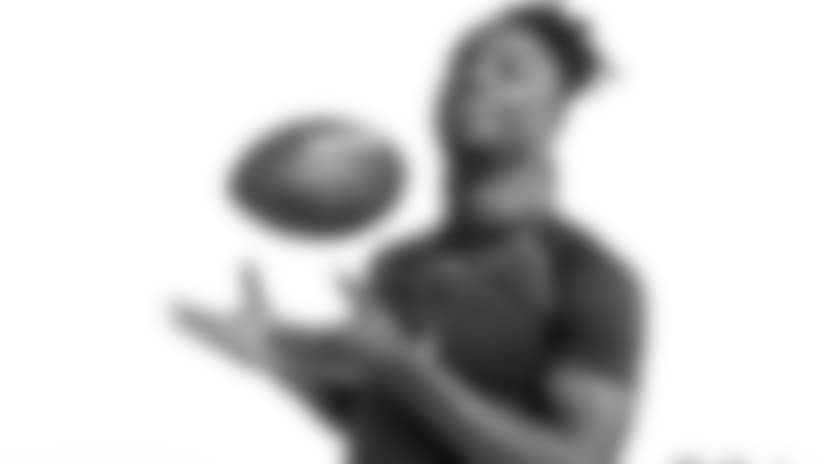 First things first, Jackson wants to carve out a role in Carolina, a good spot for a promising rookie to potentially make his mark. The Panthers struggled against the pass in 2017 and parted ways with starting cornerback Daryl Worley via trade last month.
They signed veteran Ross Cockrell in free agency to compete for a starting spot opposite 2016 second-round pick James Bradberry, but Jackson should be in the running as well. Or he could make an early impression at nickel, where he also got significant playing time over his three seasons in Baton Rouge.
"Making an impact early is something that's very important to me – whether that's at outside corner or at nickel," Jackson said. "I'm familiar with all the things that they do in Charlotte – I come from the same type of defense at LSU."
Jackson checked in at 5-foot-11, 178 pounds at the combine, another reason some doubted him. That's fine by Jackson, who anxiously watched the draft with his family in New Orleans and said the chip on his shoulder is "the size of this hotel I'm in."
"If any guy can sit there and say I can't cover or that I'm too small, they obviously haven't looked at the film, haven't seen me play against the SEC, haven't seen the edge that I play with. They don't know me," Jackson said. "Most of the time it's just you and the guy in front of you, so confidence is one thing that I like to carry in my bag when I'm out there on the field. I like to have confidence and like to have swagger."
As such, Jackson likens the way he plays to some big-time players that, like him, don't stand out in terms of stature.
"I kind of form my style around a guy like Pacman Jones or a guy like Janoris Jenkins. You know, guys who will get up in your face," Jackson said. "They're probably not the biggest guys on the field – like Brent Grimes, kind of like those undersized guys who go out there and fight like they're the biggest guys on the field. That's kind of how my game is.
"I've always been the smallest guy on the field since I was playing in elementary school, but one thing about it is I was always going to be the hardest hitter. I was going to always be the meanest, toughest guy out there."
View photos during his time at LSU and at the NFL Scouting Combine.