CHARLOTTE – The 2018 edition of Fan Fest checked all the boxes. A lively crowd, a Cam-inspired wave, a fabulous fireworks show, and yes, some spirited football.
"It was a good practice, and (the fans) brought a lot of energy," head coach Ron Rivera said. "The players responded to it. You can always feel the energy level go up. That's always cool."
"I think the weather had everybody a little nervous," tight end Greg Olsen said, referencing the threat of rain that never came. "But we had a great night. A great crowd. It's always good to get a break from Spartanburg and play here at the stadium."
Here are some observations from Fan Fest:
- Owner David Tepper flew in to attend, joined by family members and a lovable dog Cooper – a yorkie/poodle mix. Tepper signed autographs and chatted up players and coaches. He capped the night by dancing in the dark as the fireworks launched into the night sky.
- Fullback Alex Armah did not practice with a minor leg injury and punter Michael Palardy was absent.
- Veterans like Olsen usually get a bit of a respite during Fan Fest, but that certainly wasn't the case for Carolina's All-Pro tight end. Olsen was busy throughout, making catches down the seam, over the middle and against the sideline. As someone jokingly pointed out on Twitter, he's got a decent chance to make the team.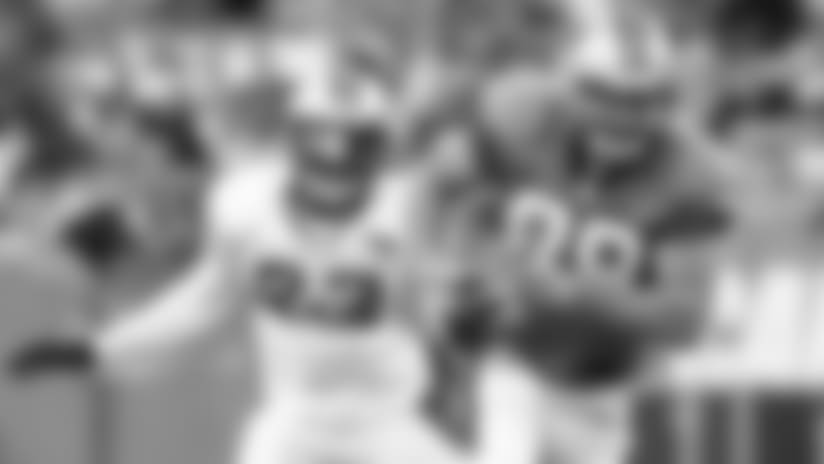 - Olsen's rookie understudy had a solid night in his own right. Fourth-round pick Ian Thomas started things off with a juggling catch over the middle, showing great concentration to reel it in with safety Colin Jones all over him. Thomas finished with a handful of receptions, building on what's been an impressive camp thus far.
"He's everything you want a rookie to be as far as his work ethic, his demeanor, his attitude," Olsen said. "He absorbs everything."
- One of the biggest reactions from the crowd came after wide receiver Devin Funchess caught a pass underneath and brought the ball behind his back as he juked away from cornerback Captain Munnerlyn. It was a slick move – one that defensive players usually get defensive about. But hey, the fans loved it.
- Reserve cornerback Lorenzo Doss – the guy with all the interceptions during the spring – had a golden opportunity to grab his first pick of camp. He jumped Taylor Heinecke's throw to Curtis Samuel but dropped a potential pick-six.
-The Panthers broke out the goal line drill for the first time this camp. Running backs C.J. Anderson and Christian McCaffrey each powered into the end zone before quarterback Cam Newton kept it on a bootleg for a score. Linebacker Chris Frey notched a win for the defense, however. The undrafted rookie stoned running back Elijah Hood at the line, then proceeded to leap into a chest bump with linebackers coach Steve Russ.
- Former Panther Charles Johnson was in attendance with his son. Chuck spent a good amount of time catching up with his old running mates Julius Peppers and Thomas Davis.
- An uncharacteristic drop by wide receiver Jarius Wright to end a "move the ball" drill with the first-team offense. Newton's pass over the middle was on the money and Wright was plenty open, but the ball wound up on the turf.
- Practice did conclude with a trip to the end zone, however, thanks to Make-A-Wish recipient Korben Senden. The 13-year-old Alaska native, who is battling hypertrophic cardiomyopathy, followed a block from Newton on an end-around to score a practice-ending touchdown. Cam then lifted Korben into the air and carried him to the first row so he could give the ball to an adoring fan.