The Panthers didn't enjoy the team success that McCaffrey had hoped for, but fantasy football teams featuring McCaffrey enjoyed plenty of success.
Could McCaffrey be worthy of the No. 1 overall selection in fantasy drafts next season?
There is a case to be made.
Sure it was a bummer that McCaffrey didn't make his first Pro Bowl after setting an NFL record for receptions by a running back with 107, but he was a victim of the volume of talent at running back specifically in the NFC. The fact is, when fantasy draft articles come out next preseason, many of them will feature a top five that is comprised entirely of NFC running backs: Todd Gurley, Saquon Barkley, Ezekiel Elliott, Alvin Kamara and McCaffrey.
Of those five standouts, McCaffrey was the only one to rank among the top 10 players on fantasy football rosters that made the playoffs in ESPN standard leagues. Then come the fantasy playoffs, McCaffrey was on more ESPN championship rosters than any other player - 37.8 percent of them to be exact.
That's because he was a relative fantasy bargain in 2018. With McCaffrey drafted 18th on average, that means many fantasy owners had him paired with a first-round pick, perhaps with a Barkley or Elliott.
McCaffrey won't last to pick No. 18 next season.
He came up just 0.3 points shy of Barkley for the running back scoring title in ESPN's points-per-reception format, both trailing only Chiefs quarterback Patrick Mahomes. In the non-PPR scoring system used on NFL.com, which is weighted even more heavily toward quarterbacks because it awards six points per touchdown pass, McCaffrey was third among running backs behind Gurley and Barkley. That was good for 17th overall in scoring as 14 quarterbacks (including Cam Newton) scored more than him.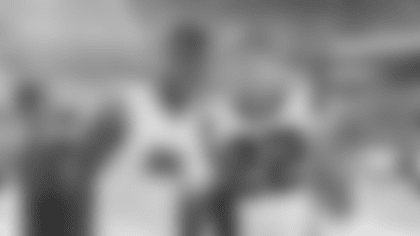 Still, in both of those scoring systems (but yes, especially in PPR scoring), McCaffrey might just be worthy of the top pick in 2019.
Even in the NFL fantasy scoring system, elite running backs command a higher draft investment than quarterbacks. Mahomes had a special season that no one could have predicted. Take him out of the equation, and the top scoring quarterback (Matt Ryan) was about 70 points ahead of the one 10 spots below him (Newton). By comparison, Gurley and the running back 10 spots below him (James White) were about 125 points apart. Just seven running backs – the five previously mentioned along with Melvin Gordon and James Conner – scored more fantasy points than Derek Carr, the No. 18 quarterback.
So regardless of the scoring system, there's a premium put on premier running backs, and that's exactly what McCaffrey is. Touchdown totals are virtually impossible to forecast, but the other four fantasy backs bunched with McCaffrey averaged 16 rushing/receiving touchdowns last season. McCaffrey had 13.
Newton had a career-low four rushing touchdowns in 2018, so his days of heavily vulturing rushing TDs may be over. McCaffrey showed significant improvement as a between-the-tackles runner in his second pro season. So will his touchdown total go up or down in 2019? The arrow is pointing up.
If my fantasy draft was today and I held the No. 1 pick, I'd consider McCaffrey or Barkley. Gurley is a beast on one of the top offenses in the league, but McCaffrey and Barkley are on offenses in better position to improve. To boot, both are used more heavily in the passing game than Gurley.
If you have a top-five pick when your draft rolls around, one of those five backs should be the foundation of your squad. If you have the pick of the litter, rolling with McCaffrey could be a fun and fruitful call for Panthers fans.