Since last time: Buccaneers fans may remember a different Panthers team than the 5-2 version they lost to in Week 9. But the feeling may not be as mutual for Carolina's fanbase.
As was the case four weeks ago, Tampa Bay is still atop the NFL in total offense with 454.3 yards per game (5.7 yards more than the Rams). Problem is the Bucs are pairing that with a league-leading 23 interceptions.
Since falling 42-28 in Charlotte, the Bucs have gone 1-2, the lone victory coming last week versus the 49ers. After enduring a four-game losing streak, Tampa Bay put together their most complete game since beating the Saints in the season opener.
The defense allowed one conversion on eight third down attempts, recorded four sacks and forced two turnovers. The offense, with Jameis Winston back at the helm, tallied 304 yards and three touchdowns, converted seven of their 13 third down attempts and didn't turn the ball over en route to a 27-9 win – their largest margin of victory this season.
And mid-season defensive coordinator replacement Mark Duffner deserves some praise. Over the last three weeks, his unit has held teams to 186.7 passing yards per game, 10 completions out of 30 attempts on third down, and contributed 11 sacks, including back-to-back games with four.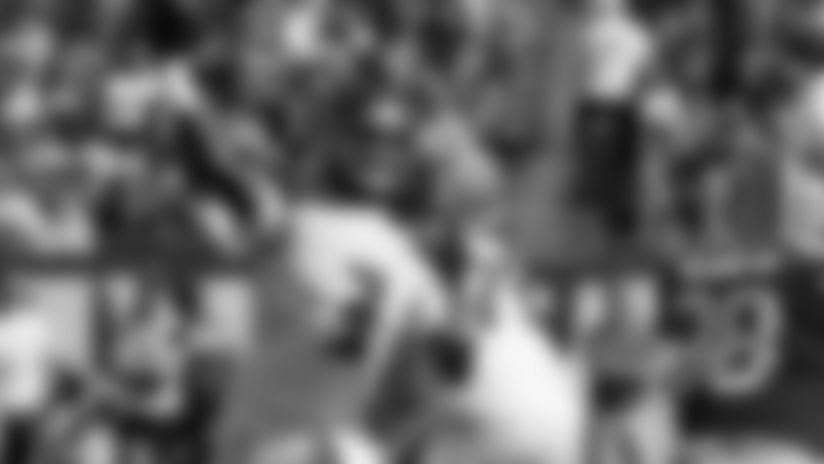 Sticking with Winston?: Winston's last game and a half should be enough to ensure he plays until the final whistle on Sunday, right?
The former first overall pick will get the start over Ryan Fitzpatrick, who started in Week 9 against Carolina. Fitzpatrick's output (243 yards, four touchdowns and two interceptions) wasn't enough on the road that day. But it's Winston's show (again) and he has won both of his home starts. There's nothing like home-field advantage, huh?
Winston's re-introduction came in Week 11 when he relieved Fitzpatrick late in the third quarter versus the Giants. With the Bucs down 24-7, he nearly completed a comeback by contributing 199 passing yards and three touchdowns, but a late pick ended the hopes in the 38-35 loss. He followed that effort by going 29-of-38 for 312 yards, two touchdowns and zero interceptions in Week 12.
If Winston aims to make Week 13 the next stop on his redemption tour, wide receiver Mike Evans will be right with him. After being held by cornerback James Bradberry to one catch for the second time in his career in Week 9, Evans has been on point, grabbing 15 receptions for 287 yards with an average of 19.1 yards per in the games since.
With tight end O.J. Howard – who scored twice in Week 9 - on injured reserve, expect to see even more of Evans, wideout Adam Humphries and tight end Cameron Brate. Humphries also scored twice and led Tampa Bay with 82 receiving yards against the Panthers, while Brate remains one of the top touchdown scorers at his position. Only Kansas City's star tight end Travis Kelce (19) has more touchdown catches than Brate (18) since 2016.