And with that, we're off!
---
This is a great way to start because in pretty much every city after every loss, there are overreactions.
I'm not just saying this because he's a colleague, but I thought Bryan Strickland's post last week that pumped the breaks on an assumed 3-0 start was smart. Sure, the Saints defense was ripe for the picking, but I kept thinking back to 2015 and how, if not for an otherworldly interception by Josh Norman, the 2-0 Panthers could have lost to a team quarterbacked by career backup Luke McCown. Carolina then rattled off 12 more wins.
It's obviously unlikely this team is going 15-1, a rare feat in a parity-driven league where losses are inevitable. This one was rough not just because the offense remained in neutral, but defensively, the Panthers were on their heels the entire afternoon. Now you have to hope this cliché is true: 
You're never as good as they say you are, but you're never as bad as they say.
---
1.) Cam Newton's shoulder needs to feel better
2.) Cam Newton's shoulder needs to feel better
3.) Cam Newton's shoulder needs to feel better
4.) Cam Newton's shoulder needs to feel better
5.) Cam Newton's shoulder needs to feel better
Forgive me for perhaps being overdramatic, but it's not like I'm going out on a limb if I say the success – or failure – of this season rests on No. 1's arm. And resting it has been and remains the biggest issue.
As we know, Newton spent much more time this spring and summer rehabbing his shoulder than working with receivers. Now he's stuck in a cycle where, because the shoulder is sore, he's not getting full reps during the week – reps he badly needs to work on his timing. The passing game naturally depends on lots of moving parts, and the Panthers have a few new ones. So if Sundays are going to be the only time when Newton's truly knocking off the rust, it's fair to wonder how and when things will start clicking.
---
Tangentially, for those that have played Tecmo Bowl, you NEVER punted or kicked field goals, right? Always have to go for it. Especially if you were playing with the 49ers (long live Pass 3 to Roger Craig).
---
The Patriots defense ranks 32nd in total yards and passing yards allowed, which would be good news if the Panthers hadn't just sputtered against the Saints, who occupied those same spots last week. So this is a situation where the offense has to put together at least one solid game before it's safe to think they can produce at a consistent clip.
If it's not Sunday, the worry understandably grows larger. But I think it's worth giving it a few more weeks to see if Newton's soreness settles down and if the parts can start coming together.
And I hear and see your concerns about coordinator Mike Shula. But there have been a handful of plays in each of the Panthers' first three games that, if they were made, would have made the offense's output look a whole lot better.
---
I get why tweets about this made many aghast. So, for what it's worth, here's the full exchange:
"If you can believe this or not, I'm more encouraged, because I was like everybody else – down. And we're still down. But after watching the tape, I'm more encouraged than I was at this time last week."
"I think there's guys that are getting a better feel for us doing things. Christian (McCaffrey) continues to get better. Curtis (Samuel) is becoming more involved. Ed (Dickson) played well with a lot more snaps, although he's been very consistent throughout. Chris Manhertz had a few more snaps and he did a nice job. And there were guys that were filling in that played a position or ran a route that they never even practice. (Devin) Funchess going from one side to the other, taking a lot of snaps for (Kelvin Benjamin). And Cam, fundamentally, that was probably as good as he's been consistently. Unfortunately, our mistakes were bad. You're going to make mistakes; you just hate for them to end up in turnovers against a good offense."
---
It may pain me to do it, but let me tell you a nice story about Darin because our local Pro Football Talk writer has a certain … reputation. 
Before I moved last month, I was offering pretty much everyone I know the chance to help. Who doesn't like to assist a friend who's moving?!?
I didn't expect anyone to show, of course, but early that morning there was a knock on my door. It was Darin. He drove up from Ballantyne to help. I couldn't let him do that, though, because if moving isn't one of the worst ways to spend a day, getting roped into helping someone move is.
Fast forward to later that afternoon when there's a knock on the door at my new place. It was Darin again – with chicken dinners from Harris Teeter and a 12-pack of that "beer" he likes. I took a break to have one with him. A few weeks later, the 10 others are still taking up space in my fridge.
---
Email from Parker: Why haven't we seen Samuel or Byrd on deep routes? They're our two fastest guys, but it seems like KB and Funchess are the only two getting go routes.
You're right, Curtis Samuel and Damiere Byrd haven't stretched the field at all – through no fault of their own. Against the Saints, Newton threw just three "deep" balls. Two weren't all that close to Funchess, and the other was caught by a diving McCaffrey. 
Question how Samuel and Byrd are being used if you like, but even if they sprinted down the field, are we really all that confident Newton can complete the throw right now? It goes back to his shoulder. If and when that starts feeling better, everything should work better.
For now, these charts show how little the Panthers have stretched defenses: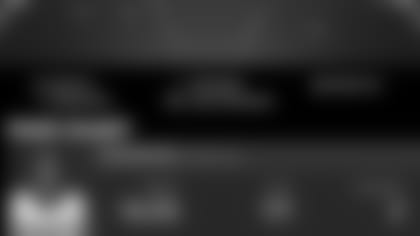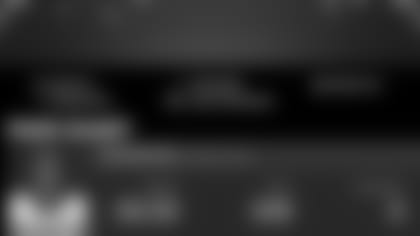 ---
Email from Gavin: Hey Bill, I'm a die-hard Panthers fan. I think what's happened the last two weeks are a result of Ryan Kalil being out. My question is what's really wrong with him?
You're among many wondering what else is keeping Kalil out. It can't really be something as simple as a "crick in his neck," right?
But think about the position Kalil plays. Now think about playing that position with a sore neck. Now think about the toll Kalil's body has taken over the past decade. Oh, and he's also less than a year removed from shoulder surgery.
I really don't think they're going out of their way to hide something. It's likely just Father Time ticking louder.
---
Hey, a question about the defense!
Things didn't go well against Drew Brees, and over the next two weeks, it's Tom Brady and Matthew Stafford on the road. Fun times. 
But no, this secondary shouldn't be allowing multiple 400-yard passing games in a span of three weeks. It better not, at least.
Even though James Bradberry has made mistakes through the first three games of his second season, his growth alone should give you some confidence. Captain Munnerlyn isn't off to a great start, but he's better than any solutions they had at nickel last year. Same with Kurt Coleman's safety neighbor, Mike Adams.
One thing worth keeping an eye on is Daryl Worley, who's banged up and not yet guaranteed to play this week.
---
Let's wrap up with two emails, one from Brett:
Two questions. Any thoughts on if the record starts to trend down they sit Cam to rest the shoulder for 2018? Also, your thoughts on the Tribe winning the World Series finally this year. 
Headed to the Indians game on Friday night. What's the best ballpark food at the Jake? Go Tribe!
They have no thoughts of shutting Newton down anytime soon, and good luck getting him to do something like that.
As far as the Tribe is concerned, as a Cleveland native, I will never get too confident. Last year was a fun run, so was this season's 22-game win streak, but playoff baseball can be so fickle. With their dangerous lineup, tremendous defense, solid bullpen, two good starters and a true ace, the Tribe has as good a shot as anyone to win it, though.
And Matt, thank you for properly referring to it as 'The Jake.' Grab some Pierre's chocolate chip ice cream and, of course, some Great Lakes Brewing.