Sure, I'll give you one each: 
Taylor Moton didn't get a single snap on offense. 
Matt Kalil lined up on the right side a few times.  Those were legit surprises to me, not just segues to the next two questions ... 

---
In case you didn't notice this formation while watching, here it is with left tackle Matt Kalil next to right tackle Daryl Williams while tight ends Ed Dickson and Greg Olsen are to the left of guard Andrew Norwell: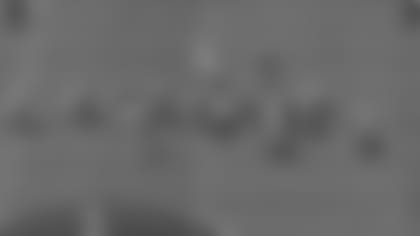 The formation took me by surprise because the Panthers didn't show it during the media portion of practice, but it's not odd when you think about why they did it. 
Because unbalanced lines can confuse a defense, the idea was to see if the 49ers would over adjust or under adjust. Plus, three big bodies on one side can create leverage for a run play. The line above opened up a hole on the right side that running back Jonathan Stewart scooted through for a seven-yard pickup. The Panthers went back to that formation a few more times, and while it didn't produce a huge gain Sunday, it's something future opponents will have to spend some time preparing for now. 
---
Head coach Ron Rivera told me after the Jacksonville preseason game that the plan was to rotate Moton in during the regular-season because, if an injury hits, the rookie may suddenly have a big role. That's why I was surprised Moton played just five snaps – all on special teams. But while that rotation could start as soon as this weekend, the Panthers were pleased with the line's 2017 debut.
Williams still needs to get niftier as a pass blocker, and defensive end Elvis Dumervil beat Matt Kalil on a speed rush, but coaches stuck with the starting five because the group was in a good groove.   
---
Before Sunday, the Panthers' longest clock-eating, game-finishing drive was on Dec. 18, 2011. On that Sunday in Houston, Cam Newton and Co. wrapped up a 28-13 win with a drive that looked like this: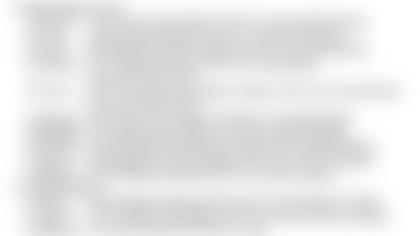 h/t to Grill Bill's crack researcher, communications and digital media coordinator Will Bryan for coming up with that nugget. 
---
I thought Benjamin would have a larger role in this offense. Your thoughts for 2017 season. — Scarecrow 2017 (@scarecrow_2017) September 11, 2017
The 49ers did a good job pressing Benjamin at the line, but it's probably worth giving the offense some time to judge what it is or isn't.  
---
The 49ers used first-round picks on the defensive line in each of the past three drafts, but that group has some growing to do. Its ceiling is higher than Buffalo's, but consistency is what makes the Bills' front better right now. 
---
Because we're in-season, I haven't had much time to use it. All I've made so far were some small kabobs. Tell you what, though, I don't know what I was waiting for. That little Spirit is legit. (Hey, Weber Grill folks, call me. #sponsorshipopportunity)
---
Sure, but the injuries that limited Curtis Samuel in the spring and summer set him back a good bit. His snaps will go up as his confidence increases in the offense and vice versa. 
Many noticed the second-round pick played just a handful of snaps and went without a reception Sunday, but what went unnoticed was his influence on the punt team. San Francisco doubled the speedy Samuel all four times the Panthers punted. That freed up fellow gunner Russell Shepard, who helped limit the 49ers to just one return for nine yards. 
---
The Panthers really like the poise their seventh-round pick has shown so far, and I think they're worried he could be snatched up by someone if he's released. But that could happen even if he makes it to the practice squad. On Tuesday, the Eagles poached a kicker from Cincinnati's practice squad.
So it's still unclear how long the Panthers will carry two kickers, but if they do make a move with Butker, I could see it leading to an Alex Armah promotion. 
---
My simple math mind wanted to say 1-in-53, but crack researcher Will Bryan again came to the rescue. He got a .217 percent chance.
I'll get out of the way and let him explain.
"Since there are three quarterbacks, the probability of selecting one on the roster is 3-in-53 which equals 0.0536. The probability of selecting a second quarterback is now 2-in-52 – because you've removed one from each pool – which equals 0.0385. The probability of selecting those in succession is then the multiplication of those independent probabilities. That's 0.0536 times 0.0385 which equals 0.00217698. Or, in percentages, 0.217.