Joe Brady became one of the hottest names on the coaching carousel after helping lead LSU to a national championship last season. The Tigers' historic offense put up video game-like numbers behind quarterback Joe Burrow, who morphed into a Heisman Trophy winner and the No. 1 pick in the NFL Draft.
It was the only season Brady, 30, spent in Baton Rouge, but it turbocharged his climb up the coaching ladder.
Before Brady became LSU's passing game coordinator and wide receivers coach, his football philosophy was informed by respective two-year stints with Penn State and the New Orleans Saints. But the foundation of those traits came from his alma mater, William & Mary.
A public research university in Williamsburg, Va., William & Mary is better known for its strong academic standards than its football program as it is the second-oldest institution of higher learning in the United States behind Harvard. But the program has produced several NFL personnel, including current head coaches in Pittsburgh's Mike Tomlin and Buffalo's Sean McDermott.
"It's crazy because William & Mary is such a high academic school and then we're all just football coaches," Brady said with a laugh over a recent Zoom interview. "We like to think that the rest of our classes and whatnot are having a lot more of an impact on our society than we are as football coaches."
A native of South Florida, Brady began his college career at the Air Force Academy. But after one year on the Falcons' practice squad, he transferred to William & Mary.
Brady was a wide receiver then, but by his own admission, not necessarily a good one. So when he realized his dream of playing in the NFL wasn't entirely realistic, he figured the best way to stay around the game was to become a coach.
Brady began planting the seeds of his future career as a junior when he took freshman wideout Tre McBride under his wing.
"Look, he was a better football player," Brady said. "But I knew from a team standpoint, for us to be the best football team, he had to improve."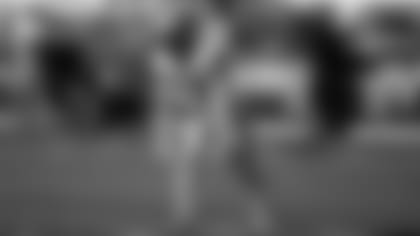 So Brady became a mentor to McBride, though they had to navigate through the upperclassman/underclassman dynamic.
"Initially, it was very difficult for him to be like, 'Is he telling me these things to like, screw me over? Or is he trying to get me better?'" Brady said.
But once they broke down that potential barrier, the relationship provided a moment of clarity for Brady.
"Once I realized, hey, look, I'm not a great football player right now, but I can see things that maybe these guys can't see, or I can be on the sidelines seeing things. So I realized that this is what I have a passion for doing, and I want to stick around in football, and I think I can do a really good job with it.
"Then my senior spring, I was like a coaching student assistant. So everybody else was enjoying senior year of college, and I was sitting there living in offices and just trying to get my foot in the door. I realized, there's literally nothing else I'd rather do."
And he was effective at it, with then-offensive coordinator Zbig Kepa noting in a gameday program, "Joey is like a coach on the field during practice and in games, as he always takes time to help work with our younger players."
Once Brady's playing career was over, he was ready to jump right into coaching. It took some convincing of his legendary head coach Jimmye Laycock — who led William & Mary's program from 1980-2018 — but Brady landed a job coaching linebackers in 2013.
It could have been awkward for a coach just starting out in his early 20s, being in charge of a room of players who were his teammates a year earlier. But Brady found a way to lead the group effectively.