CHARLOTTE — There have been dozens of moments over the last six months when you could tell Jordan Trgovac was becoming a scout. When you watched how focused she was when some of the older evaluators were teaching her how they broke down tape, or how detailed she was as she learned to write reports, or how organized she was as she planned schedules to cover so much ground. The way she gravitates to the more senior members of her department, and the way she watches practices, you can tell she's looking at the game differently.
But the moment you probably should have realized she might be destined for this kind of work was when she was in middle school and told the Panthers defensive linemen who wandered into the cafeteria for breakfast to beat it.
These days, Jordan Trogvac's screens are full of college tape from area schools in her job as a scouting assistant, the entry-level job in the personnel department, where she's laying the foundational blocks of learning the football evaluation business.
But the mortar for those bricks is kind of in her veins already since she grew up in the business and literally grew up in the building. Her father is former Panthers defensive coordinator Mike Trgovac, who worked here from 2002-08, so she knows the offices and hallways of this stadium from the time she was in second grade. And since her dad handled some of the biggest dudes with the biggest personalities in the locker room, freezing them in their tracks when they wanted to take the remote away to watch highlights in the morning suggests there's something inside this kid that you don't necessarily want to mess with.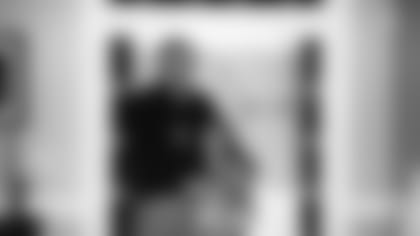 "We'd go down cafeteria and eat breakfast, and the TVs in there just had regular shows on them," she recalled. "Dad said I'd Bogart the TV, and players would come in and say, 'Can you put it on ESPN or NFL Network?' And I'd say, 'No, we're watching SpongeBob; go away.'"
There are a couple of layers inside that story that serve Jordan Trgovac well.
First, she's used to the long hours endemic to the NFL lifestyle, because that year, she'd get up with her dad at 4:30 or so in the morning, ride in from their home by the lake in Albemarle, and arrive at the stadium at 5:30 or 6. She'd have a few good hours to nap or study and then get breakfast before she went to school at Holy Trinity, so the stadium became a second home.
Secondly, since those were years when the Panthers were known for their lines, that meant walking the halls (and lording over the remote) alongside cats like Julius Peppers and Brentson Bucker and Mike Rucker and Kris Jenkins. She might be slight — it's a tall, athletic frame now, but remember, she was a kid then — but she wasn't going to be pushed around. By anyone.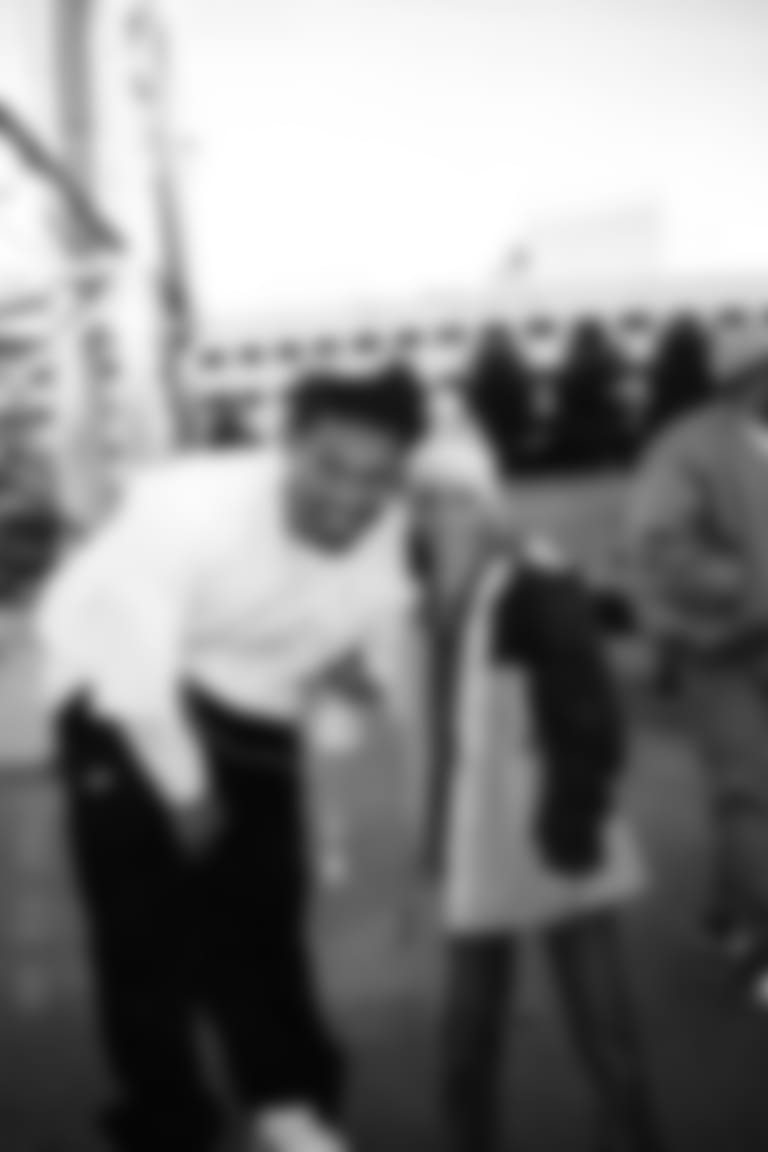 Thirdly, it's the way she prefaced the story, in a way you can tell is central to her personality, and why she's back in Carolina taking the first steps in her scouting career here when other teams wanted to hire her to leave the public relations department to learn the football business from the other side.
"Dad likes this story," she said with a grin as she began, and if you've ever been around Mike Trgovac, you know he does, and not just because his baby girl has him wrapped around her finger. You can tell because the former Michigan defensive lineman and longtime NFL assistant coach, a guy with nearly 40 years of coaching experience and a Super Bowl ring from Green Bay, wanted to train his daughter up to win one of her own.
Jordan got that ring when she was working in public relations with the Chiefs, but you can tell there's not just a little pride that she's back on the football side now, taking the first steps in what she's hoping is a long journey in the sport she already has so many years in.
There are plenty of sons who follow their fathers into the football business. There are far fewer daughters who do, and she understands the benefit of the networking, while doing everything she can to make it on her own.
"I don't tell people who I am, but because of my last name you can't really hide it. It would be easier if it was a normal last name or a common one," Trgovac said (it's pronounced TUR-go-vac, and it's Croatian, and certainly not a name that blends in). "But I very much wanted to go into the league and do a good job on my own, and basically, my dad would always say, as long as people want to keep you around must be doing something right.
"The amount of people who come up to me and talk about what a great person he is, I want people to say that to him. That's been the goal, I think, is to make him proud."