The Carolina Panthers' new specialty license plate provides drivers in North Carolina a special opportunity to show support for their favorite football team.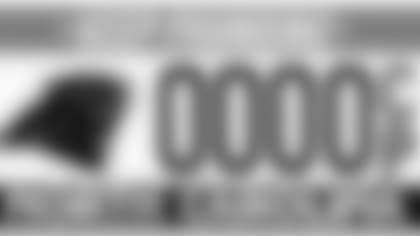 The new design features the refined logo the Panthers unveiled in 2012 as well as the iconic phrase, "Keep Pounding."
The majority of the $30 plate fee goes to community causes championed by the franchise. For each sale, $10 is earmarked for the Keep Pounding Fund of the Carolinas Healthcare Foundation that supports cancer programs at Levine Cancer Institute and Levine Children's Hospital in memory of Panthers linebacker Sam Mills. Also, $10 goes to the Carolina Panthers Charities Fund.
The new Panthers' plate is already available and can be ordered online. Motorists can wait until it is time to renew their existing plate to avoid a $15 fee plus notary fees.