CHARLOTTE -- When the Panthers head to Houston this weekend, Kyle Allen's second start of the season will also serve as the quarterback's second straight homecoming. Last week, Allen dominated in front of his hometown crowd in Arizona, where he was born and raised.
Allen didn't spend as much time in Houston as he did in Arizona – just two years at the University of Houston after transferring from Texas A&M – but he's still excited to go back.
"I've got people in the area, not as much as Arizona, obviously, but it'll be cool to go back into Houston," Allen said. "Developed a lot as a football player there, it'll be cool to go back and play."
Among the familiar faces Allen will reunite with in Houston will be one sporting eye black and a navy and red jersey: Texans quarterback Deshaun Watson.
In the summer of 2013, Allen (widely considered the No. 1 QB prospect in the class) and Watson (widely considered the No. 2 QB prospect in that same class) competed at the Nike Elite 11 quarterback camp. Together in Oregon, the country's 11 best high school quarterbacks received training from the game's best coaches, but between the drills, Allen and Watson developed a friendship that still carries on to today.
"I actually was throwing with him this summer in Los Angeles," Allen said. "I remember seeing him at that camp and that was the first time I'd really seen the best quarterbacks around the country."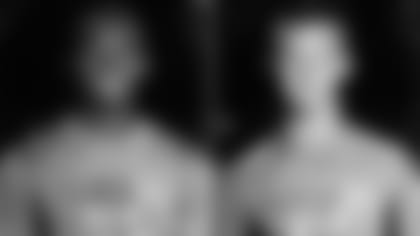 Allen kept up with Watson on his path to success after leaving the all-star camp, but things didn't go as smoothly for Allen. Despite being the highest rated quarterback recruit in the country, he didn't find the same immediate success as Watson. While Watson was winning a national championship at Clemson and emerging as a first-round talent, Allen was trying to find a place he could fit in.
Allen's path to the league, which included multiple benchings (at Texas A&M and Houston) and an undrafted label, feels like the exact opposite of Watson's.
But Allen doesn't look at it that way.
"I think it's a good part of my story," Allen said. "I think it's important to who I am as a football player and as a person. I understand my story and the things that I went through got me to this point today and it's going to keep getting me to where I want to go."
As dramatic as Allen's path to becoming a starting quarterback in the NFL may seem, he said in the grand scheme of things, it's really isn't all it's cracked up to be. Watson, though? According to Allen, he didn't have the straight shot to stardom everyone saw from afar.
"You can look at Deshaun's situation like that, how he's always been on the rise," Allen said. "But then you can go back and look at how he grew up and his childhood and all the adversity he faced in there, which puts my adversity I faced in college to nothing.
"He had no home growing up, his mom got cancer, she was a single mom, he ended up having to get a house from some ex-NFL player, and he was working jobs at night while he was in high school. His adversity is a lot different than mine, and I think that helps his perspective a lot."
When matters of that nature are taken into account, suddenly getting benched after three games in college doesn't seem like the end of the world. But overcoming his own obstacles still helped Allen build his confidence.
"I think as an undrafted quarterback in this league, you got to keep betting on yourself because no one else is going to," Allen said. "For me, it was just about betting on myself, coming in, playing as consistently as possible every single day. Practice, games, preseason, whatever it was."
As we all know, Allen found a home on an NFL roster in Carolina. Now in his second year, Allen is working to prove he has what it takes to be a starting quarterback in the NFL.
A win over his old Elite 11 camp buddy would go a long way.
"Honestly, I look up to him as a quarterback," Allen said of Watson. "I think he's got it really figured out."