Kyle Love isn't the first name that jumps off the long list of pending Panthers free agents, but he's been a key cog for the Panthers since 2015.
The 32-year-old defensive tackle was one of Carolina's most consistent defensive players in 2018, playing every game and posting 1.5 sacks along with three forced fumbles.
"I wouldn't necessarily say it was my best year, but the (splash) plays opened some people's eyes and I was noticed a little more," Love said. "I just try to make plays when I'm called on and bring some attitude to the defense. That's what I'm here for."
Will he be here to do that in 2019?
"I'd love to come back. They want me back," Love said. "I'll let my agent step in and do what he does and let the chips fall where they need to fall."
Love believes he's got "a lot left" to offer. And he's willing to continue in his role as a backup – if the price is right.
"I like my role," Love said. "Everyone wants to start and be 'that guy,' but either way I'm fine."
Back to drawing board for D-line
If Love returns to the Panthers, he'll be returning to a defensive line that will be looking to bounce back from a disappointing year overall.
To their credit, Carolina's defensive linemen have set the bar very high with steady pass-rush production year in and year out. In 2017, the Panthers ranked third in the league with 50 sacks. The year before they were second with 47. The year before that, sixth overall with 44.
But in 2018, the Panthers ranked 27th in total sacks with 35.
"We started good and it took a turn. We lost momentum and just couldn't get nothing going," said defensive end Mario Addison, who led the team with nine sacks. "I only talk about the D-line, and we hold ourselves to a higher standard."
Running back Cameron Artis-Payne's opportunities have been few and far between since coming to Carolina as a fifth-round draft choice in 2015.
So yes, he's eager to see what interest there might be in the open market.
"I'm definitely excited about it. Maybe there is an opportunity out there to actually play," said Artis-Payne, who rushed 16 times for 56 yards and a touchdown in relief of Christian McCaffrey in the season finale.
"But just having a job is a key part of it. We'll see what happens. All in all, I know how this league works. Have to be at the right place at the right time. I might be back, who knows?"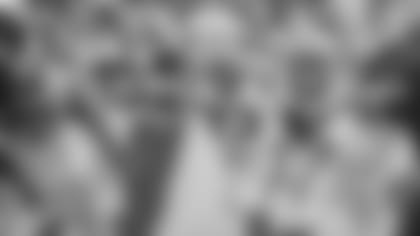 100 percent from Van Roten
Greg Van Roten entered the league as an unknown undrafted free agent from the University of Pennsylvania in 2012. It took seven years for him to get his first start, and he proceeded to start all 16 games for the Panthers at left guard in 2018.
He also finished the year as the only Panther on either side of the ball to play every single snap.
"I was very proud of how I played this year," said Van Roten, who is under contract through 2019. "Each week I grew more confident. I started playing better each game and that's what you want to do. It was a cool year for me after everything I've been through personally to start a whole season."
Offensive tackle Chris Clark joined the Panthers after Daryl Williams went down with a season-ending injury in the opener, and he finished the year with 13 starts at left tackle, one shy of matching a career high.
"A total blessing. I always felt like I would end up somewhere, and it ended up happening in a great place," said the 33-year-old Clark, who was without a job throughout training camp and preseason. "I stepped into a role that was pretty hard – left tackle. It's always difficult going against the best guys each week, the best athletes.
"I'd like to keep going. We'll see what's on the table – if an offer will be made or anything like that. But it's one day at a time, about letting the body get all the way healed up and then starting back over."