For obvious reasons, the first round of the draft always gets the most attention. But general manager Marty Hurney believes the real meat of this draft comes on Friday, and he expects the trade action might reflect that.
The widely held belief around the league is that there isn't much of a gap between late-first round talents and prospects who will go in the second round.
"I think the strength of the draft is in those second and third rounds," Hurney said. "Wouldn't be surprised to see people trading to move up to get picks higher in those rounds or to get into those rounds. But you just never know. That's the fun thing about the draft – you don't know what's going to happen."
All 32 general managers want to enter the draft feeling as though they can take the best player available without worrying about pressing needs. Hurney says the Panthers fall into that category.
"We feel like we've got some depth at all the positions," Hurney said. "Especially the first couple rounds, the draft is about hopefully trying to target future impact players – guys who can come in and make an impact for four or five-plus years. And I think Ron (Rivera) agrees, we feel like we're in that position where there is not one or two position groups where we say, 'We've got to get a guy to help here.' We filled those holes, at least for competition-wise, in free agency."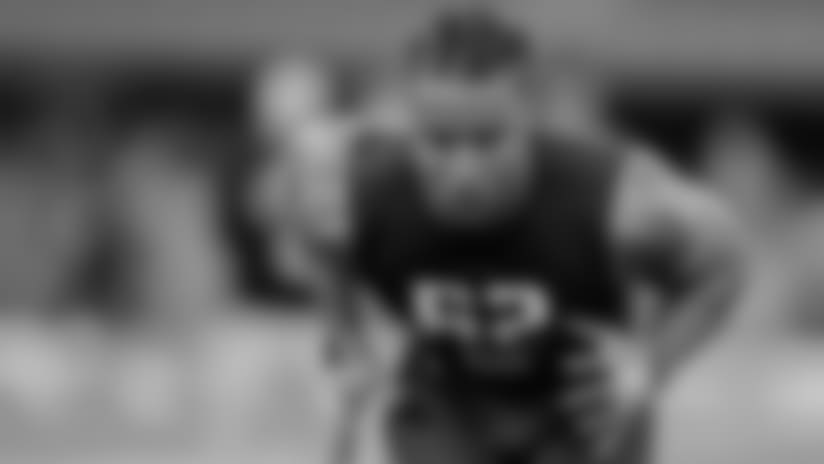 Most would argue that Carolina could use more help in the defensive backfield, and that could happen as early as Round One. But Hurney dispelled any notion of reaching for a specific player.
"In free agency we brought in (cornerback) Ross Cockrell and (safety) Da'Norris Searcy, and that's two players we feel good about. They help increase our competition and depth there," Hurney said.
"Obviously we would love to keep adding parts to the secondary, as well as other positions. It's going to depend how the draft falls. We are not going to reach for somebody because he plays safety. If we can help the secondary, if we can help the pass rush, if we can add skill players on the offensive side – I think that's something we would like to do while still keeping our offensive and defensive lines strong."
Hurney then took that particular point about the line of scrimmage a step further.
"You have to protect the passer and rush the passer," Hurney said, "that's two of the keys in this league."
Is this the year Carolina drafts a quarterback to develop behind Cam Newton? It sure sounds like Hurney hopes to make that happen.
The Panthers "have talked and are talking" to veteran Derek Anderson, who is without a contract after backing up Newton for the past seven seasons, but it's clear Hurney wants to bring in a late-round draft choice. The other quarterbacks on the roster are Garrett Gilbert and Taylor Heinicke (one career passing attempt combined).
"(Former Packers GM) Ron Wolf had a saying. He believed in every draft you take a young quarterback to develop. If he doesn't develop into a player for you, then he would have trade value," Hurney said. "Every draft you look for those young quarterbacks because that's the position in this league. It makes the most difference. You are always looking at quarterbacks in mid to low rounds. Now, whether it works out that way, that's how the draft goes."