CHARLOTTE – Depth isn't just a luxury in the NFL. It's a necessity.
"It's critical," tight end Greg Olsen said. "Over a 17-week NFL season, guys are going to get hurt. That's just the way it goes. As the season goes on, you really start testing the depth of your roster. Everyone's preseason roster on paper looks and sounds great, but you find out quickly how good a team is from top to bottom when guys start going out."
Injuries are unfortunately a major factor week after week in this league. They are going to come.
Successful teams are equipped to handle those injuries, which is something Carolina has done through the first six weeks of the season to enter the bye with a 4-2 record.
"Going into this season, one of things we talked about was making sure our depth was good enough," head coach Ron Rivera said. "Especially in light of what happened last year with the things that we went through."
Here's a look at the Panthers' depth shining through in several places: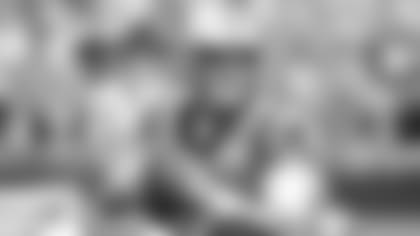 All Allen does is win. The second-year quarterback has won all four of his starts in 2019, and he's the only quarterback ever to start his career 5-0 overall without throwing an interception.
When it was determined Cam Newton needed some time away to let his injured foot get back to 100 percent, the Panthers confidently turned to their poised backup.
"He's been very consistent for us. He's made the plays we needed," Rivera said after Carolina's win over Tampa Bay in London. "I think this is a big part of why we felt so confident coming into training camp with the guys that we had, because we know what we have with Kyle."
Allen's 106.6 passer rating is fifth best in the NFL. You're going to win games with that kind of quarterback play.
Dennis Daley & Greg Little at LT
Most would argue offensive line is the hardest spot to build quality depth. Talent at that position is at a premium. So the Panthers wisely took a chance on two intriguing prospects in the draft.
"I know I referred to what happened with our offensive line last year as a position catastrophe," Rivera said. "Coming out of training camp, we knew we needed to have at least nine offensive linemen we felt good about. That's why we drafted the two."
Carolina traded up to select left tackle Greg Little in the second round, and he was pressed into action against Houston in Week 4 with Pro Bowl right guard Trai Turner (ankle) out and Daryl Williams shifting over from left tackle to take his place.
Little held his own in Carolina's victory but went into the concussion protocol afterward. That meant Dennis Daley, the sixth-round pick, was plugged into the starting lineup at left tackle each of the past two games.
The Panthers rushed for an astounding 285 yards in the win over Jacksonville. And after victory against the Bucs, Daley just so happened to be the league's highest graded offensive tackle for that week, according to Pro Football Focus.
Kawann Short, a Pro Bowler and team captain, going on season-ending IR with a shoulder injury was a huge loss for the defensive line. But it sure is nice to have a former first-round pick in reserve.
Butler has always possessed enticing explosiveness for a man his size (6-foot-4, 330 pounds). But just hasn't been able to put it all together since entering the league in 2016 and he was inactive for the first two games of the year.
Well, Butler has recorded three sacks since Short went down, and all three resulted in forced fumbles. His previous career high for sacks in a season was 1.5.
"Sometimes it's about an opportunity and feeling like you have the opportunity. That's what Vern is feeling right now, he has that opportunity," Rivera said. "Being able to create a sack-fumble on consecutive plays (against the Bucs) is pretty cool. He's accepted the challenge and done a great job."
It's also worth noting the depth of Carolina's edge rushers. With Bruce Irvin (hamstring) out for the first three weeks, rookies Brian Burns and Christian Miller along with second-year contributor Marquis Haynes held down the fort and then some.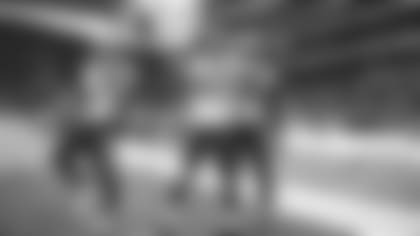 With starting corner Donte Jackson working through a nagging groin injury, the Panthers have turned to veteran Ross Cockrell, who has been the perfect backup. Jackson was close to returning against the Bucs, but thanks to their trust in Cockrell, the Panthers opted to play it safe and get Jackson through the bye.
"The other position we really thought about (going into the season) was the defensive back position. We wanted to have depth there," Rivera said. "The big plus was getting a healthy Ross Cockrell back."
Cockrell missed all of 2018 after suffering a season-ending leg injury in training camp. His return has been significant, with his ability to provide depth at corner, nickel and safety.
And he's been productive when he's been out there. Cockrell has recorded two interceptions in place of Jackson.
"Guys have done a good job. It's a credit to our staff and how hard guys who aren't technically starters prepare each week," Olsen said. "You never know in this league when your time is going to come."
Carolina recorded seven sacks and had seven takeaways against the Buccaneers in London.