CHARLOTTE – Outside of Bank of America Stadium, some draft analysts and some fans couldn't believe the Carolina Panthers picked a defensive tackle in the first round of the 2016 NFL Draft.
Inside the stadium, general manager Dave Gettleman and his staff couldn't believe defensive tackle Vernon Butler was still there for the taking at No. 30.
"I couldn't help my hog molly self. This kid is really talented," Gettleman said. "We were really kind of shocked he was there. We don't know why he fell. It was like my first draft, watching Star (Lotulelei) drop.
"We just felt the value was too good. There were a bunch of teams calling us (with trade offers), but the value was too good. This kid is big, he's powerful, he's athletic. He's got all the stuff."
Most mock drafters forecast the Panthers to use their first-round pick on a defensive back with the recent departure of All-Pro cornerback Josh Norman, or perhaps a defensive end given the drop in sack production from that group last season.
They should have known better. Gettleman stuck to his guns and picked the best available player, even though that player happened to be at a position where Lotulelei and Kawann Short already form one of the most dominant duos in the league.
Of course, in Gettleman's first draft, he confounded many observers when he picked Short in the second round after picking Lotulelei in the first.
That certainly worked out, and Gettleman believes this will, too.
"It's no different than drafting (linebacker) Shaq (Thompson) last year. You can't have too many good players at one position. I just believe in that," said Gettleman, whose predecessor drafted Luke Kuechly in the first round in 2012 when the Panthers were already loaded at linebacker. "And when you can roll guys in and out like we can and there's no drop-off, it makes for a long day at the office for that offensive line."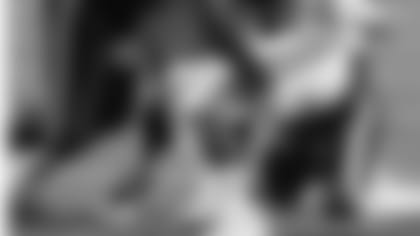 If Gettleman believes there might not be a drop-off when Butler goes into the game, then he did get a steal. Some wonder if the way the 320-pounder pushed the pocket and shut down the run in Conference USA will translate to the NFL, but Gettleman and head coach Ron Rivera have no such doubts.
"I watched the Senior Bowl and saw the things he did in practice, how dominant he was in practice against top college talent," said Rivera, who sees similarities between Butler and Short, who tied for the league lead among defensive tackles with 11 sacks last season. "He is explosive, is powerful at the point of attack. He has heavy hands and good upper body strength. We'd like to see him improve on the lower body strength, even though he's still powerful and stout, we think he can take it to another level. We do see the upside.
"He's got a little bit to learn, obviously, but there's a lot of potential, a lot upside – especially to be 320 pounds to be able to move like he moves."
In the Panthers' press conference minutes after the pick, Rivera and Gettleman were asked why the Panthers passed at defensive end with prospects forecast as first-round picks like Kevin Dodd and Emmanuel Ogbah still available. Rivera admitted there were "a couple of good defensive ends still sitting on the board," but Butler was the highest graded player remaining on the Panthers' board.
Besides, Rivera and Gettleman like Carolina's current defensive end group, and they love what Bulter can bring regardless of his position.
"Ron and I have evaluated the team ad nauseam," Gettleman said. "We feel good about Charles (Johnson). We feel good about Kony (Ealy). We feel good about Mario (Addison). We like Ryan Delaire. He has some solid upside.
"We feel like we have some good, young, raw, talented defensive ends. This kid was the highest rated player on our board, and we just felt he would be more impactful for us."
Added Rivera: "We're not bringing him in to sit around and develop. We're bringing him to get on the football field and help us win. You know my goal, my vision is to win the Super Bowl, not just get out there and try. We are going to do everything we can to win."
View photos of the Panthers' first-round draft pick, Louisiana Tech DT Vernon Butler.