After two months of brainstorming, planning and building, East Mecklenburg High School's "Eagles Nest Stadium" won the inaugural Carolina Panthers/Duke Energy High School Stadium Build Competition. East Mecklenburg received a $2,500 grant to support its science, technology, engineering and math programs.
A.L. Brown High School's "Stop Sign Stadium" was selected as first runner-up and earned a $1,500 grant. Philip O. Berry Academy was chosen as second runner-up for its "Cardinals Nest Stadium" and was awarded a $1,000 grant.
"The premise of the competition was simple. If you were to design and build an NFL-style stadium for your high school, what would it look like? What next-generation ideas would you develop? How would you incorporate existing school spirit and tradition?" said Riley Fields, Carolina Panthers director of community relations. "The program provides students with a great opportunity to think creatively, while also developing practical solutions and ideas."
In addition to building a 3' x 3' scale model of their stadium concept, students were challenged with a variety of design elements, including energy efficiency and sustainability, fan amenities, technology and safety processes.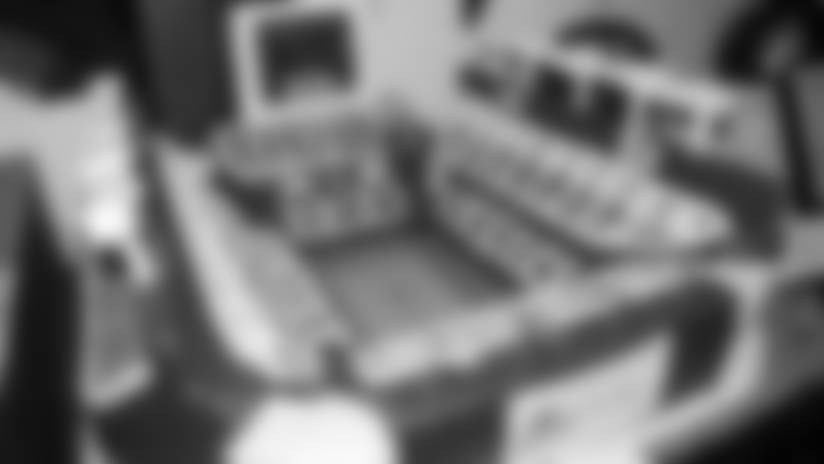 Schools began planning their stadium projects in September and were provided with a $500 materials stipend from the Carolina Panthers and Duke Energy to aid in the development of their projects. Stadiums were displayed at Discovery Place in uptown Charlotte from November 12-17.
Schools presented their projects to a panel of industry professionals from the Carolina Panthers, Duke Energy and Wagner-Murray Architects. Participating schools included: Phillip O. Berry Academy, A.L. Brown High School, Concord High School, East Mecklenburg High School, Mallard Creek High School, Vance High School and York Comprehensive High School.
"Each school did a terrific job of creating a unique identity with their stadium projects," Fields said. "The East Mecklenburg team really showed outstanding creativity and innovative thinking across the board. Their Eagle's Nest Stadium concept was well conceived and well executed."