Fans attending the game will receive an "I Keep Pounding For" placard. Pre-written words of encouragement will be printed on placards handed out at the gates. Fans who want to customize their messages can go to guest relations booths on the 100- and 500-level concourses or the concierge desks on the club level.
At halftime, fans will be encouraged to hold up their placards during a moment of remembrance and hope.
Ahead of Sunday, a few players and coaches shared their messages.
Kicker Joey Slye keeps pounding for his late brother AJ:
"He was my hero. He was my brother. He's someone I've looked up to my whole life and someone I really pull energy from. Whenever things are tough, whenever I'm going through adversity, I think about him and what he had to go through. It puts things into perspective on how hard my situation is comparatively. I do it for him and I do it for everyone that's still fighting, plus the brothers, sisters and family members that are out there going through a situation like that."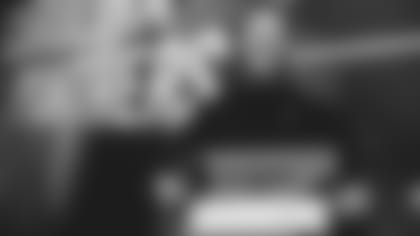 Special teams coordinator Chase Blackburn keeps pounding for his late Aunt Tracy:
"She was a 15-year survivor that just passed away. My wife and I have a foundation, Blackburn Chasing the Cure in Central Ohio. She passed away this summer after a long fight. Four times it came back – breast cancer twice and pancreatic cancer twice."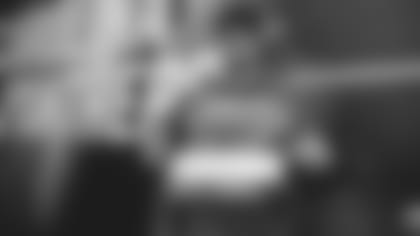 Head coach Ron Rivera keeps pounding for his late brother Mickey:
"The biggest thing is how much Mickey loved the game of football. Every time I'm on the field, every time I'm here at the stadium, it just brings Mickey back to life."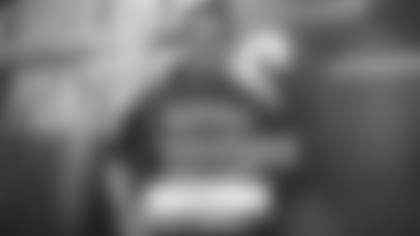 But "Keep Pounding" isn't just tied to cancer. It's evolved into a call to action for everyone.
Offensive tackle Taylor Moton keeps pounding for family:
"Everything they've done for me growing up, and I just want to continue to make them proud. Obviously, there's a big sense of family within the football team, so I want to do it for my brothers on the field and that's another part of the family aspect."