This is an easy place to start. We have yet to see quarterback Cam Newton, linebacker Luke Kuechly, running back Christian McCaffrey and tight end Greg Olsen play in the preseason. That'll change tonight, as all four are set to make their 2019 debuts against the Patriots.
Of course everyone will be zeroed in on Newton, looking to see that throwing motion in a game setting with a live rush coming his way. Head coach Ron Rivera said he'd ideally like to see three or four solid possessions from his franchise quarterback.
So, yeah. Last week's game against Buffalo didn't go great for Kyle Allen and Will Grier. Both struggled to get into a rhythm and sustain drives. It was a frustrating night offensively. Both would love nothing more than to get that bad taste out of their mouths with a solid bounce-back performance against New England. And that would make everyone feel a little better about the quarterback competition behind Newton.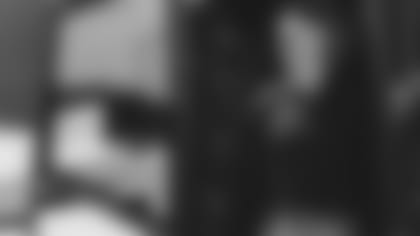 A preseason revenge game! OK, so it may not have the same sizzle, but it'll still be interesting to watch wide receiver Chris Hogan back in Foxboro against his former team.
"It's cool to see guys that you're friends with. I created a lot of relationships with that team," said Hogan, who won two Super Bowls with the Patriots. "Before the game it will be fun to see those guys. I think they know and I know when it comes down to playing football, it's football. We can talk afterwards and that's kind of the mentality that those guys have."
Defensive tackle Kawann Short gave the defense an 'F' after allowing the Bills' starters to score on multiple drives. You know he's not the only one who was dissatisfied with that performance. Let's see how the defense responds this week. Yeah, yeah, it's only preseason, but this is a prideful group and they want to enter the regular season on a much better note.
Corn Elder and Javien Elliott
Small nickel is the position battle that remains up for grabs. But it's getting to be crunch time. Can either Javien Elliott or Cole Luke create separation in this race? Got to make the plays that come to you and be assignment sound.
The Panthers were stylin' and profilin' on the way to New England for the third preseason game.