CHARLOTTE – As has become customary, head coach Ron Rivera addressed the quarterback situation on Monday, confirming that quarterback Kyle Allen will start in place of Cam Newton (foot) for the sixth straight game when the Panthers host Tennessee this Sunday.
It remains status quo for Newton, who continues to go through his rehab program.
"We have to make sure he's ready," Rivera said.
Here are some other items of interest addressed at the Monday press conference.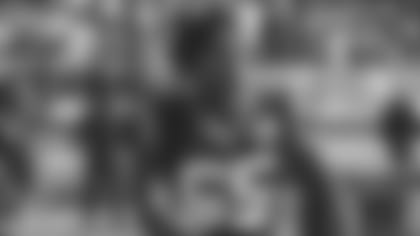 Rookie Dennis Daley was inserted at left tackle and Moton went back to his usual right tackle spot, and it sounds like that's what we can expect to see going forward.
"Dennis Daley is our best option at left tackle," Rivera said of the sixth-round pick. "He made several mistakes yesterday, but he did play well at times and he showed why we have so much faith in him. The hardest part for him was he missed a couple day of practice (with a groin injury), and he's a young guy so he's got to practice. He's got to be on the field learning and growing."
Second-round pick Greg Little could be a factor at left tackle, but he remains in the concussion protocol. Little hasn't played since Week 4 at Houston.
"He had one during the summer, and the last time we had a player that had that, it was probably five to six weeks before he was cleared," Rivera said. "Again, I don't want to set any timetable, because I have no idea, but I'm just telling you from past experience that's where we are."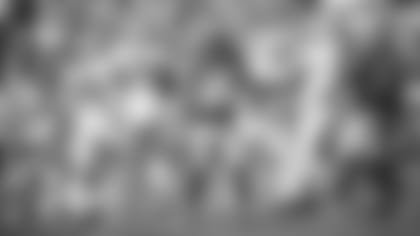 Donte Jackson was back in action against San Francisco after missing three games with a groin injury, but Ross Cockrell got the start on the outside. When the Panthers went to their nickel look, Cockrell went in the slot and Jackson entered the game as an outside corner.
As the game progressed, Jackson got more time on the outside in the base package, finishing with 48 snaps to Cockrell's 53. Nickel Javien Elliott didn't play any snaps on defense.
"We feel like we have three guys who can contribute at corner," Rivera said. "Right now, JB (James Bradberry) is playing as well as anybody in this league, I think. He does some really good things and he's been very consistent.
"Donte – getting him back yesterday – he made some mistakes. He's got to be a little more disciplined, a little more tight with his coverage techniques and his eyes. He's got to keep his eyes where they are supposed to be. And then Ross is pretty much the swiss army knife. He plays outside, he plays inside and he's a guy who will continue in that role. He's done some really nice things and we're really pleased to have him out there."
Movement before the trade deadline?
The NFL trade deadline is Tuesday at 4 p.m. ET.
Rivera was asked Monday if the Panthers, who still have 52 players on their active roster, have been exploring any moves.
"We'll see. We have a spot. That's the interesting thing we have right now," Rivera said. "We'll see what happens the next few days. (GM) Marty (Hurney) has a plan and we'll go through it."
Practice squad move: The Panthers have signed WR Quadree Henderson to the practice squad & placed WR Braxton Miller on the practice squad injured list (ankle).