CHARLOTTE – 51 points against the Bengals. 48 more versus the Eagles. 45 on the Rams.
The Saints are lighting up the scoreboard like nobody's business, picking up where they left off last year from the perspective of Panthers fans who saw their team get beat three times by New Orleans in 2017.
Cue visions of Alvin Kamara slashing through the secondary on a run or catch. Cue Mark Ingram plowing through a huge hole. Cue Michael Thomas bringing in a pass 40 yards downfield.
But of late, while the Saints have still scored plenty of points, it actually hasn't been that way.
The New Orleans offense that will descend upon Bank of America Stadium for a crucial Monday Night Football matchup has put up monstrous numbers. But it's done it more methodically than you probably realize.
Does that provide a bit of hope for a Panthers defense that has been derailed by big plays in recent weeks? Maybe.
"There is a blueprint," head coach Ron Rivera said. "Dallas showed it. Tampa Bay showed it. The Rams in the second half showed it. But it's not anything that people don't know."
Those recent opponents got good to great pressure straight up the gut on Saints quarterback Drew Brees and were able to limit explosive plays.
But only one of those opponents claimed a victory. Only two teams have all year against a New Orleans team that has already claimed the NFC South crown, that has already reached the 40-point plateau more times (six) than any team has in NFL history.
But within that offensive onslaught, there are some surprising numbers.
In terms of explosive plays – defined as plays that gain 20 or more yards – the Saints are tied for 11th in the NFL with 57. The Panthers have 58, tied for eighth.
Kamara has one explosive run all season, and just one explosive play period over the last 10 games – a 37-yard touchdown catch against the Eagles.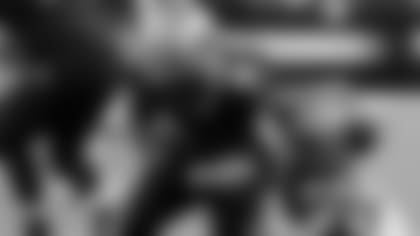 The Saints averaged 5.2 plays of 20 or more yards over the first 10 games. Over the last three, they've averaged just 2.3. Of those, one was made by 100-reception receiver Michael Thomas. The others were made by mostly undrafted receivers and tight ends.
So from the Saints' perspective, facing the Panthers provides an opportunity along those lines. When Carolina was 6-2, it had allowed opponents to execute two plays that gained 48 or more yards. In the current five-game slide, opponents have racked up seven such plays.
"That's really kind of the crux of the last few games," Rivera said. "Defensively, I like the personnel we have. We just can't give up big plays, explosive plays."
That's crucial against an opponent that, despite pedestrian numbers of late, has "explosive talent" as cornerback James Bradberry called it.
"You've got to make plays when they come to you and get off the field," fellow corner Captain Munnerlyn said. "This isn't normal for us, but lately it has been."
Funny thing is, the Panthers have given up 3.8 explosive plays a game over their five-game losing streak. When they were 6-2? They actually were giving up 5.5 a game.
But that leads into another set of numbers – and another way the Saints can beat you.
The Carolina defense faced an average of 12 third-down-stop situations a game during the 6-2 start and have averaged the same over the five-game skid. When the Panthers were winning, opponents were converting 4-of-12 on average. Now that the Panthers are losing, opponents have converted 5.5 of every 12.
There's that play or two, along with a long play here and there that Rivera refers to as the difference makers.
"It's just one or two plays," rookie corner Donte Jackson said. "We're not losing games big; we're losing by one or two possessions, and we understand that. That's why we're sticking together."
But the Saints are good at that game, too. Very good.
The Saints are second to the Chiefs in scoring because of their efficiency that begins with Brees. They lead the NFC in red zone efficiency and rank in the top six in the NFL in third-down efficiency, fourth-down efficiency, sacks allowed per pass play and interception percentage.
Brees can kill you with a thousand cuts. He also can kill you with a single strike – even if that hasn't happened as often of late.
"It's very challenging, but I like this group we have on defense. I think we're going to respond," Munnerlyn said. "The whole world is going to be watching – it's Monday Night Football – so we've got to put up or shut up."